How to Edit With Adobe® Photoshop® Elements
General Q&A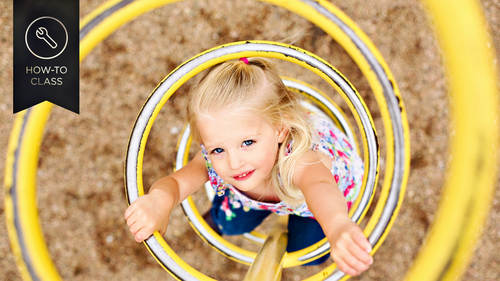 How to Edit With Adobe® Photoshop® Elements
General Q&A
Lesson Info
General Q&A
Essentially, Photoshop Elements is kind of introductory piece of software itself, and how would you encourage, where can people go after? Do you, what would you encourage them to do? Dig in? Just try and try everything out? Yeah. I would say-- What are the next steps? Okay, so, play around, I think that's important. And I know that you guys have a couple Elements courses in your catalog, so I think Lesa has, and there's one other I think, but there's a few Elements courses in the CreativeLive catalog, so I would check those out. Cool. Yeah, and then I think reading books is great. Playing with it is great. There's so many different ways. I think it helps when you have a project. I know when I was first starting all of this stuff I would get so excited about the software and I'm like, I just want to play, and then I'd be like, what am I gonna do? I don't know. And then you are like, oh well, you're really excited and then you sort of realize, I don't know what to do. And actua...
lly, you know what, there's a website called Worth1000.com, and that's like the number, so the word worth and then the number one zero zero zero dot com, and they actually have Photoshop competitions on that website and it's free and it's wildly entertaining. And they have all kinds of themes and contests and if you're looking, if you're like, I just want to sharpen my skills and play but I didn't just have a baby to make a birth announcement for or whatever, go to Worth1000.com and browse their competitions. And sometimes they're wide open but they'll give you a source image and they'll just say, Photoshop this image someway, or sometimes they have a theme and they'll tell you where to go with it, and it just helps to have direction. And then you have something to work towards. It's kind of like in English class when your teacher would be like, just write an essay about anything. (crew laughing) You can't think of a single thing, but if they give you direction it's easier. So I like that. I like Worth1000 for that. I love that. And you know I just checked our catalog and we've got half a dozen classes. So, Lesa Snider has Photoshop Elements for Photographers, specific to photographers, and we have a digital scrapbooking course just for scrapbookers for Elements, so-- And that's perfect-- Yeah, it would be great. Because that's really, I really think, especially if you're a scrapbooker, Elements is so up your alley. Yeah, and if, folks, you're out there and you're ready to step up from Photoshop Elements last year I did a course with Khara on Photoshop. So it's practical Photoshop basics, so if you're ready to put the big boy pants on, that was also, we had a great time in that class. Oh, that was so super fun. So much fun. It's all project oriented and really dug in to the bigger picture of Photoshop. So, one question I'd like to run by you, I'm just gonna check my notes here, portrait retouching, we've worked with Zay here-- His little scratch. (Laughs) His little scratch. How is this for portrait retouching, are people gonna be happy and-- I think so. Two questions on that. Do you think that this is suitable for professional photographers who do weddings? What's your thought there? Here's the thing. You can do much of the same stuff. The only thing you truly cannot do is CMYK workspace, which most wedding photographers are not using anyway. The difference is in some cases you have maybe a little more nuanced control in big Photoshop versus Elements, but in other cases, you know, I mean, I could edit a wedding in Elements. I could do that. It just really, it just depends on what you're more comfortable with and if you are using Elements and you run into a wall somewhere, then maybe you need to be in big Photoshop. But I have a friend, for example, who is quite a creative genius, I think, and he would send me some work, things that he was making, and he only ever had Elements, and he would send me the most far out incredible stuff. And not only did he only have Elements but he barely knew how to use it and then when he would tell me how he did what he did in Elements, I was just like (mind explodes) I can't believe you pulled that off. You don't even know how to make a proper selection, or whatever. Wow. So you can really make it do what you need to. Cool. So it's hard to say where to start, but the nice thing is you can own it for less than 100 bucks. So cheap. Yeah. So if you're looking to get started and you're like, I don't, I just can't commit to a subscription, or whatever, yet, and you just want to dabble, for less than 100 bucks you can just run with this and it comes with that organizer, so, it's a really awesome tool. Do you know how well it plays with Lightroom? I don't know perse, 'cause I haven't set it up with Lightroom, myself, but it would work. I mean, the file formats are all gonna be the same. You can set up the editors to export or open how you want to. But it's got the organizer built in, so-- Kind of a one in all and one product, really? Yeah, it's sort of Lightroom plus Photoshop in one, kind of. Yeah. Cool.
Class Description
Everyone has heard of 
Adobe® Photoshop®
, but have you met its easy-to-use counterpart, 
Adobe® Photoshop®
 Elements?
Adobe® Photoshop® Elements
 is the perfect tool for hobbyists and beginners who are looking for a simplified introduction to image editing and organization.
In this class, Khara Plicanic will get you started in this easy-to-use program. You'll learn about everything from organizing your image collection to retouching to adding graphics. Khara will help you discover the function and features that make 
Adobe® Photoshop®
 Elements an awesome solution for folks who don't need all the bells and whistles.
Software Used: Adobe Photoshop CC 2015 

Reviews
Thank you so much.. the tips and tricks that you showed will help greatly
Very helpful. Khara knows how to explain concepts in ways that make sense!