A Protagonist – Someone to Root for
Lisa Cron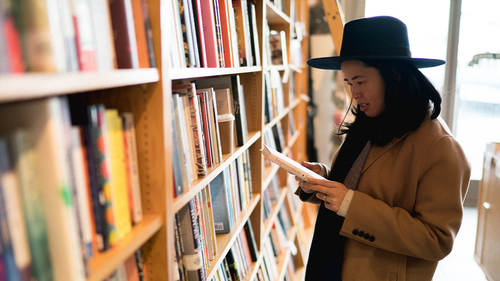 A Protagonist – Someone to Root for
Lisa Cron
Lesson Info
7. A Protagonist – Someone to Root for
Lesson Info
A Protagonist – Someone to Root for
The reader expects that there will be a protagonist. I cannot say this strongly enough. And I know that might seem one that's self-evident, but you would be surprised how often people leave that part out or they've got a big problem that's affecting a lot of people, so do you really need a main character? We need a protagonist because the protagonist is our lens in the story. Your protagonist is your reader's avatar in the story. No one ever says, whose plot is it? Unless you're writing about a cemetery. People always say whose story is it? This is what your novel is actually about, as we'll discuss. It's about the story, and the story belongs to the protagonist. Without the protagonist, you have just a bunch of things that happened. Because make no mistake, everything that happens in your novel, and I mean everything, is going to get its meaning and emotional weight based on one thing and one thing only and that is how it is affecting your protagonist, meaning you can write things. Pe...
ople will do it all the time. It's like, but this big dramatic thing is happening and believe it or not, birth, death, the fall of the Roman Empire, there is no drama in it if it's not affecting someone who we care about, who gives meaning to it. Because an awful thing might be happening up here, but it might be good for your protagonist. So we don't know, we don't have a scorecard. Is it good, is it bad? I have no idea. It's just a thing that happens. And that's what happens. A story without a protagonist is just a bunch of things that happen. And the great thing is, as we'll discuss, since the story belongs to the protagonist, those things that are gonna happen in your story, the plot, a lot of them, your protagonist probably brought on herself before your story started. So the protagonist is the lens. And you might be thinking, well, wait a minute, a protagonist? Can't you have multiple protagonists or dual protagonists? And you can, but almost always there's one, what I like to call alpha protagonist. There's one person whose story it actually is. And everyone else's story, they all have their own stories, their story's arc, but everyone else's story is there to move that person's story either forward or back, you know, that help them or hurt them. And really ask yourself whose story is it? With multiple protagonists, usually the others, even though they have, again, their own arcs, their own story lines, they're there. And you can tell, you can see, watch. My advice always is, because we're talking about as readers, look at books that you've read that have, seem like they have multiple protagonists, and see if you can find, wait, whose story is it really? And almost always, you can find a person. In that book I was referencing the one by Celeste Ng, Everything I Never Told You, it has, I believe, five point of view characters. And we go deeply into all of them. But there really is, I think, one alpha protagonist, and I would say the protagonist of that book is Lydia, even though Lydia is dead, like from the first page. But it really is her story. So whose story is it? The other thing you wanna think about is you really do want that protagonist to get onto the page really early and in the beginning because we are going to assume that whoever we meet in the beginning is the protagonist. So who is your protagonist? That is what we're looking for. And again, watch when you read. You are looking for this in the first page. Who do I have to root for? Whose story, who's going to give meaning to everything that happens?
Ratings and Reviews
Awesome -- Lisa Cron is the best writing teacher I've ever had the pleasure of reading/watching. And I majored in comp lit! :) Thank you Lisa!
Impressed! Lisa's storytelling approach makes so much sense to me and so refreshingly different to the expected 'generic writing structure'. Great delivery, easy to listen to and understand. Thank you.
I appreciated the differentiation between plot and story. Inspiring and usefull throughout. Thanks Lisa.
Student Work