How to Fulfill Reader's Expectations
Everything is There on a Need-to-Know Basis
Lisa Cron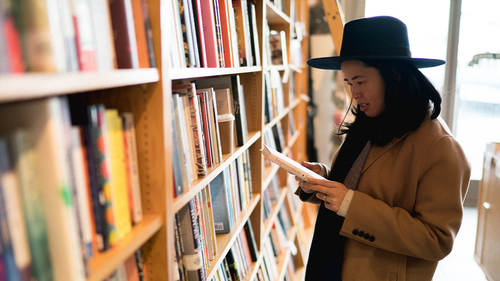 How to Fulfill Reader's Expectations
Lisa Cron
Get access to this class +2000 more taught by the world's top experts
24/7 access via desktop, mobile, or TV

New classes added every month

Download lessons for offline viewing

Exclusive content for subscribers
Lesson Info
15. Everything is There on a Need-to-Know Basis
Lesson Info
Everything is There on a Need-to-Know Basis
The reader expects that everything in the story is there strictly on a need-to-know basis. And watch when you read. This is so, just watch when you're reading. When you read, everything you assume has story significance. Everything. The reader assumes that is there strictly on a need-to-know basis because if you didn't even know it, why would they waste their time telling you? The problem is, if you put something in, that they don't need to know, they're gonna be reading into it anyway. By definition, they're gonna be wrong because there is no meaning. And now, they're carrying something forward, something that they think was a set up that has nothing to do with what's going forward. Writers will do this all the time. You're writing something and it's like, and then it's Thanksgiving, and Uncle Ernie does something really funny at Thanksgiving, and you write this really funny page and it's hilarious. Uncle Ernie would love to see himself in your novel anyway, the whole family would. So...
you go, okay, I'm gonna put this one scene in. It's really short, just one page, put that scene in. Imagine that the book is like a car and your reader, you've coaxed the reader in. You've got that feeling like you're reading forward. You're in this car that's going 60 miles an hour. And now the writer decides, we're gonna put this Uncle Ernie scene in. So now, it stops short. The reader hits their head on that metaphorical field because now the car is going zero. And now here's the scene about Ernie. The reader's trying to think, what does Ernie have to do with anything? Did I miss something about Ernie? I'm very confused as to why this is here. The writer's going, it's just a page, no problem. We'll go forward after that. But here's the thing, even if you can coax the reader back into the car, you're not going 60 miles an hour anymore, you're going zero. Now they're back in the car. You've gotta build that momentum up and the reader isn't paying all that much attention anyway because they're too busy trying to figure out what the heck Ernie has to do with anything. The whole point is, don't put Ernie in your novel. Send him a nice card. And that thing at Thanksgiving, you probably had to be there anyway. You probably fell flat anyway. The point here is, kill your darlings, or they'll kill your story. Kill them before you've created them. One problem grows, escalates, and complicates, internal problem. You've got something that's gonna go off. Don't put it in. Because the problem is, if you do put something in, that then you have to take out, it's much harder. Especially if you've decided to polish it at all, then you don't wanna take it out at all and you can make up a reason why to have it. So kill your darlings or they will kill your story.
Class Description
We're hardwired to come to every story tacitly asking one question: what am I going to learn that will help me make it through the night? We're looking for inside intel on how to best navigate the unpredictable, scary, beautiful world we live in. As a result, there's a set of specific unconscious expectations readers have for every story — expectations that have nothing to do with the surface plot or how beautifully the story is written. By decoding your reader's hardwired expectations – and how to meet them -- you'll be able to create a story that will rivet readers from the very first sentence.
In this session you'll learn:
The truth about the writing myths that are holding you back, and why story trumps beautiful writing every time.
What it is that actually hooks and holds readers, and how to create the underlying foundation from which a riveting story organically springs.
One by one, the specific expectations that readers bring to every story, which together create a set of guidelines that will help you keep your story on track.
Why, as a storyteller, you are one of the most powerful people on the planet.
Reviews
I appreciated the differentiation between plot and story. Inspiring and usefull throughout. Thanks Lisa.
I appreciated the differentiation between plot and story. Inspiring and usefull throughout. Thanks Lisa.
I loved this class. I'm reading Wired For Story at the same time, and this course is a great way to introduce and somehow simplify the concepts before digging deeper and going into more detail in the book!