How to Fulfill Reader's Expectations
The Protagonist Will Enter Wanting Something
Lisa Cron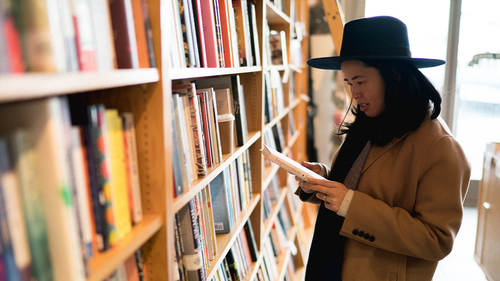 How to Fulfill Reader's Expectations
Lisa Cron
Get access to this class +2000 more taught by the world's top experts
24/7 access via desktop, mobile, or TV

New classes added every month

Download lessons for offline viewing

Exclusive content for subscribers
Lesson Info
10. The Protagonist Will Enter Wanting Something
Lesson Info
The Protagonist Will Enter Wanting Something
The next thing that the reader expects is that the reader expects that the protagonist will enter already wanting something really badly, which sets her story-long agenda in motion. And here's the thing to think of. The protagonist enters wanting something. And when I say enters wanting something, I don't mean five minutes before the story starts, because all stories begin in medias res, which is a very fancy Latin way of saying in the middle of the thing. Page one of your novel is the first page of the second half. The first half is what gives birth to all of this that we've been talking about. So when I say your protagonist enters wanting something, it doesn't mean, like, here's five minutes before page one and she's like, you know, in the dressing room waiting to get called onto page one 'cause she saw something in a catalog she wants. That's not what it is. She's wanted something for a very long time, and that, and this is the important thing, that's what sets her story-long agenda...
, because all protagonists enter the page with an agenda already fully, just like all of us, already fully formed, just like us. When we wake up in the morning, we have an agenda. We don't have an agenda that we just decided arbitrarily like pulling things out of a hat that morning. We have an agenda that we've been building toward for a very long time, like all of you out there watching this or you guys here, you didn't just find yourself doing this, like, wait, who am I, where am I, and why am I here? You decided you wanna be a writer way back when for reasons known to you. And that's what brought you here. Well, the same is true of your protagonist. They've got an agenda that scene by scene by scene by scene they are going to be trying to bring to fruition. One example, if you wanna hear what this sounds like, is listen to, and they're really kinda wonderful. You know those Disney movies that are musicals, and they'll actually call it the I want song. 'Cause really often I think that, what was the one that the wonderful Lin-Manuel Miranda. I say his name so reverently. Moana. If you listen to that I want song, it's amazing. They tell us this is what the character wants, this is why, this is what's standing in their way. So just if you can listen to a few of those, plus they're really kinda beautiful. The best one, in fact, Lin-Manuel Miranda said he thought the best one was the one in The Little Mermaid. But they're wonderful. The same thing with Beauty and the Beast. They're beautiful songs. So they enter wanting something. But here's the thing. I mean, if your protagonist enters already wanting something and she's got an agenda for getting it, then why might she not just get it by the end of chapter one? Which would be great for her and suck for the rest of us. And that brings us to the other thing that the protagonist enters wanting, but before we get to that, just ask yourselves this. What does your protagonist enter wanting and what is her agenda?
Class Description
We're hardwired to come to every story tacitly asking one question: what am I going to learn that will help me make it through the night? We're looking for inside intel on how to best navigate the unpredictable, scary, beautiful world we live in. As a result, there's a set of specific unconscious expectations readers have for every story — expectations that have nothing to do with the surface plot or how beautifully the story is written. By decoding your reader's hardwired expectations – and how to meet them -- you'll be able to create a story that will rivet readers from the very first sentence.
In this session you'll learn:
The truth about the writing myths that are holding you back, and why story trumps beautiful writing every time.
What it is that actually hooks and holds readers, and how to create the underlying foundation from which a riveting story organically springs.
One by one, the specific expectations that readers bring to every story, which together create a set of guidelines that will help you keep your story on track.
Why, as a storyteller, you are one of the most powerful people on the planet.
Reviews
I appreciated the differentiation between plot and story. Inspiring and usefull throughout. Thanks Lisa.
I appreciated the differentiation between plot and story. Inspiring and usefull throughout. Thanks Lisa.
I loved this class. I'm reading Wired For Story at the same time, and this course is a great way to introduce and somehow simplify the concepts before digging deeper and going into more detail in the book!