The Protagonist Will have a Past
Lisa Cron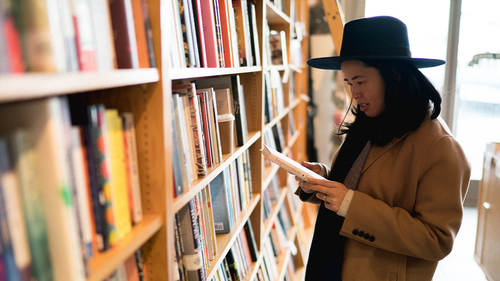 The Protagonist Will have a Past
Lisa Cron
Lesson Info
9. The Protagonist Will have a Past
Lesson Info
The Protagonist Will have a Past
The reader expects the protagonist to have a past. I want to just say that again. The reader expects the protagonist to have a past. One more time. The reader expects the protagonist to have a past. You know why? You know why the reader expects the protagonist to have a past? Because the reader expects the protagonist to be a human being and all of us have a past. The reader expects that that past is going to affect what they're doing in the moment. In fact the past is probably what caused what's happening in the moment to happen and the reader expects that past affect what's happening in the moment and also to affect what might happen in the future. In other words the plans and the action that your protagonist, or point of view character, carries out. This is true of every character. And writers have a really hard time. They'll go no, I'm gonna write forward. I kind of, I've thought a lot about my protagonist, a lot of thought. Again, if you think you know your protagonist or any char...
acter because you've thought about them a lot, you don't know anything. And the reason is because thoughts are inherently vague and in pieces and they're a bunch of what, and story is about why, not what. So you gotta start getting it down. But they'll go I'm gonna get to know my protagonist as I write forward. How can you do that? Because anything they do and anything that's happened to them will inherently be generic. They step onto the page with everything that their life has taught them, because we make sense of things as human beings based on one thing and one thing only. And that is what our past experience has taught us. Without that we can only be generic. And yet writers will go I'm gonna write forward, and know nothing about my protagonist's past. I'm gonna write a 327 page novel about the most important turning point in someone's life who I know absolutely nothing about. I mean why would you do that? And yet writers do it all the time. One way to look at story is to think of story as story is about how the present forces your protagonist to reevaluate the past and then see it differently in order to get what they want in the future. The past, to not put a fine point on it, the past is our decoder ring for the present. The past is our decoder ring for the present. And your reader expects that. Watch when you're reading, you don't read a novel and think oh this person just materialized right here, you know, tabula rasa, on page one. You know that they've got a past. I mean doesn't everybody always talk about the baggage we bring with us? I mean they have to unless you're writing about somebody who's like a AI or something, or a robot. And then whoever programmed them, we've probably got that person's past going on there. As Faulkner so brilliantly said, "The past isn't dead, the past isn't even past." And in fact this will be woven throughout your novel. The past is the most fundamental layer of story. It gives birth to your story as a matter of fact. So, and the reader expects it. And watch what you expect when you read.
Ratings and Reviews
Awesome -- Lisa Cron is the best writing teacher I've ever had the pleasure of reading/watching. And I majored in comp lit! :) Thank you Lisa!
Impressed! Lisa's storytelling approach makes so much sense to me and so refreshingly different to the expected 'generic writing structure'. Great delivery, easy to listen to and understand. Thank you.
I appreciated the differentiation between plot and story. Inspiring and usefull throughout. Thanks Lisa.
Student Work