The Biggest Lie About Cybersecurity & The Power of Self-Defense
Marc Goodman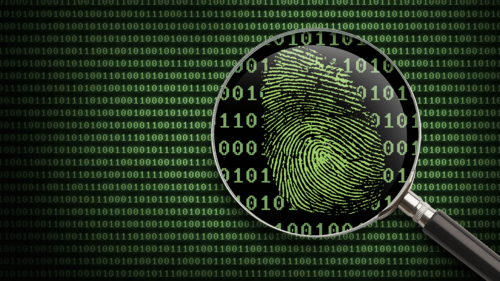 The Biggest Lie About Cybersecurity & The Power of Self-Defense
Marc Goodman
Lesson Info
3. The Biggest Lie About Cybersecurity & The Power of Self-Defense
Lesson Info
The Biggest Lie About Cybersecurity & The Power of Self-Defense
Many of you may be thinking, oh, cybercrime! I don't know much about it, it's too hard to understand. There's a lot of information on the internet about how to protect yourself, and there is a ton of disinformation on the internet about how to protect yourself. Silly things that people tell you to do. I'm here to give you the straight poop, and the first lie I wanna go ahead and deal with is that it's impossible. It's impossible, there's nothing that we can do. I'm just a student, housewife, househusband, business man/woman, there's nothing that I can do to combat these strikes. That's a lie. I say, no, no, no, no, no! Right? You can do something. I'm gonna give you the tools to do that. Now, many of you may feel like cyber idiots or cyber incompetents, because you talk to geeks, right? You go up to the guy or gal in the IT department at work and you say, hey, I've got a question about my computer, and they say, "Oh, yeah, cybersecurity, JAVA, C++, "firewall, block chain. "What do you ...
mean you don't understand it? "It's so obvious!" And, you're not really happy or you ask somebody else, one of your friends. They're like, well, you see the coefficient of friction, F equals MA, blah blah blah blah blah, and they'll start talking about algorithms and really confuse you. You be like, (screams) no! I don't wanna talk about this, and like you feel like (screams) ahhh! I wanna kill somebody. It's not that hard, all right? There are other subject domains that people try to make hard, because there's a lot of money to be made by taking something that's relatively simple and making it uber-complex. I am here to make it simple and accessible. Here's one example. This was a search that I did on Amazon for diet books and the number of returns was 200,000 diet books, right? You can call it the Grapefruit Diet or the Vanilla Diet or the, you know, I don't know, the Himalayan Diet. They all say the same thing, eat less, move more, right? Eat less, move more, that's the element of any diet. The same is true for cybersecurity, so I'm here to break it down for you into simple, easy steps that you can follow. No actual break dancing will be done during the production of this show. For those of you who think there's nothing you can do, there are things you can do and I'm gonna give you those tools to make yourself 85% better and stronger and safer. Now, some of you are thinking, well, but I've got nothing to hide, right? A lot of people think, oh, I don't need to worry about all this internet stuff. I've got nothing to hide. This is one of the biggest lies on the internet. We all have something to hide, right? We have private, intimate lives. We have spouses and boyfriends and girlfriends and children and relatives that we want to keep things private in our dating lives, for example. If you've got nothing that you want to keep private, then you may not have anything to live for, right? There's stuff out there that you wanna go out and experience and just to give you an example that might not have crossed your mind, like 75% of Americans bring their smartphone with them into the bathroom, according to a study. I can hack your camera and turn it on when you're in there, not that I would want to, but some of you might want to prevent that, right? I'm gonna give you tools to prevent that. Some of you also may be completely overwhelmed thinking, well, this isn't my job. This is my company's job or this is the government's job, the military, the police, they should protect me about this. I can't fight hackers, I can't fight mega-corps. I can't fight foreign governments who are trying to attack me, so I should just give up. Again, let's go back to the fitness mentality. It's like, well, why should I jog? I could be hit by a bus tomorrow. True, you could be hit by a bus tomorrow. You could get hit by a digital bus too, doesn't mean you shouldn't eat less and move more, and that's what we're gonna do in the world of cyber. Now, I wanna be really clear. You cannot fix everything. There are some things in the world of cybersecurity that are beyond your control. If you happened to have had a Yahoo! account, you chose to open up a Yahoo! account and they got hacked. They did a poor job protecting your data, that's their side of the street. You can't control that, and if you look at the Equifax hack, you didn't even ask to create an Equifax account. They took all of your personal data and are monetizing it without your consent, and they leaked it. When companies do that, I think there should be some really severe penalties and I hope that conversation will continue, because we have a long way to go and a lot of work to do in that realm. But, let's not focus today on what we can't control, right? Because that's futile. Let's focus on what we can control, like I will frequently say this, keep your side of the street clean. You can't do anything about what your neighbor does, you can't do anything about Russian hackers and nuclear threats from North Korea, but you can keep your side of the street clean. The good news is small steps will make a huge difference in your digital defense. Let's get into it and talk about the power of digital defense. I'm gonna teach you the Mark Goodman version of cyber Judo, how to use the weight of your opponent against them to be able to protect yourself online from a technological perspective. Hopefully, by the time we're done with this, each and every one of you will be a cyber Ninja badass. I hope I'm allowed to say badass. (laughing) By the time that the class is over, but you guys can cut that. (laughing) 'Cause I think you can, right? Once you have these skillsets, it's awesome and you can share them with other people. When you see your friends do silly things, you can say, uh, no, you don't wanna do this. Here's more good news. A lot of digital cyber safety is all about common sense. You guys already have common sense and you know how to protect yourself in the real world, we're just gonna build upon that skillset. For example, your parents taught you when you go to school or work in the morning, you don't leave the front door wide-open. You lock your front door. Every adult knows that and most kids even know this. If you drive your car to the mall or to Starbucks, you don't leave your keys in the car and the engine running. I'm going to give you the digital equivalence of that, so that you can use that same common sense and sense of security that you already have and bring it into the digital space. Again, this is my goal, to reduce your cyber risk by 85%. Now, I've talked about this a few times. Let me tell you where that data comes from. It was actually done in, research-wise, by the Australian Ministry of Defense. They studied hundreds of thousands of cyber attacks and they were able to isolate it into about 20 different categories. Then, they further refined it and then I further refined it, beyond that, to about six or eight steps. In studying the hundreds of thousand attacks, what they learned is that if you just fixed those six or eight things, 85% of the threats go away, right? We know what works. Again, think about health. Eating a lot, not moving at all has unhealthy consequences. We know from a research perspective what works and that's what I'm gonna give you.
Class Materials
Adobe Stock Get Started Download
Your Purpose Focused Digital Protection Plan
Ratings and Reviews
Marc's class provides an excellent road map for making your online life safer. He provides clear examples and great resources that makes it easy to implement better personal security against identity theft and all manner of online scams. He's funny and engaging, and extremely encouraging. It was easy to go home and implement his plan. It also gave me the tools I needed to help my elderly mother safeguard her online presence as well. Great class, I highly recommend it.
Marc not only is a true and leading expert in cyber security, he also has a great way of teaching through a mix of compelling story telling and concrete "to-do's". The class is both compelling and extremely useful. I cant believe that this is not a required course at every high school and university. These are the real life skills we all need and Marc makes the complicated accessible. Great teacher, great class! I highly recommend it!
Great course! This has given me so many tools to be able to better secure my digital life. I am eager to start implementing this info. Marc went over a serious amount of material in a one day class. It would be great if he does more classes at creative live. Thank you so much. I just turned on auto updates for my laptop operating system software!
Student Work