You Need A Back-Up Plan: STAT
Marc Goodman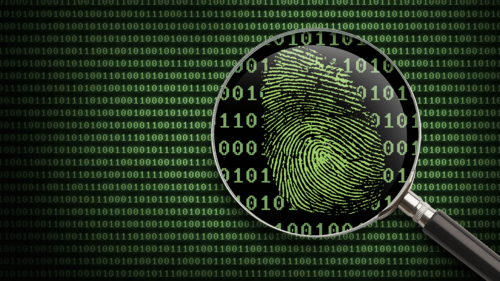 You Need A Back-Up Plan: STAT
Marc Goodman
Lesson Info
14. You Need A Back-Up Plan: STAT
Lesson Info
You Need A Back-Up Plan: STAT
All right, we talked about ransomware, and what a pain in the butt it is, and really the only way to deal with it successfully is not to become infected. This is the best way to deal with ransomware, have back-ups of your data. Why? Well, it should be obvious by now. In so many cases that I've investigated, I've come across people who lost really significant amounts of money, data, had private, personal naked photos exposed, business expenditures exposed and the like. Think about Mat Honan, right? The best way to avoid this problem is to have a backup. We already talked about SpiderOak, which can help you put individual files in the cloud encrypted, but there are tools built into both Mac and Windows machines that you can also use to back up your data locally to an external hard drive. In the Mac world it's called Time Machine. Just turn this on, keep that backup drive connected, and your files will be continuously updated, and you can go back in time, you know, for a long time dependi...
ng on the size of your hard drive, and recover any of your old files, so this is a really good tool. In Windows they have something like it too. It's been called different things over the years. In some cases it's called Backup and Restore. In other cases it's called Build a System Image, so you'll have to look in your particular version of Windows. But the way both of these work is you back up the data, you connect an external hard drive. You can buy these at Amazon, Costco, you know, whatever store you like, and then just connect it and all of your data will be backed up. I recommend that you get a backup hard drive that is at least three to five times larger than your own hard drive, so you can back up more data and keep multiple backups available. You can do big ones or small ones. Another good reason to back up your data is hard drives fail all the time. I've had that experience, one of my drives crashed and I lost all of my data. So having multiple backups on a hard drive is a good idea and don't store them all in your house. Floods, fires, earthquakes, burglars, all of that stuff happens. Always store a copy off site. You need a plan B. And I think there's a good option for you, cloud backup systems. We talked about backing up your data locally. You can also back up not just individual files. Spideroak will do individual files. There are other services that will take every file on your hard drive and do a full image and back it up in the cloud, and the two companies that I see as being very well recognized and recommended are both Idrive and Backblaze. They've been reviewed by PC Magazine, Lifehacker, WIRED, TechCrunch, and they all get really, really good reviews. They will go ahead and allow you to back up multiple devices, take snapshots in time. They use 256-bit encryption and it allows you to see and access your files from anywhere in the world. So those would be Backblaze and Idrive, for the encrypted cloud backup of your entire machine. If you go ahead and back up all of your data locally on external hard drives, store one off-site, if you will, and then have a cloud backup, you really shouldn't have to worry about ransomware. That should make you much more robust against that type of threat, let alone all the other threats that we've spoken of. So that's my advice on backups. I'm happy to take any questions that you might have. Let's just take a few from online. So Cathy had said, I use Square in public art shows, with public WiFis to take credit card info after selling something. What could I do to prevent any issues? Because of course she really wants to sell her work. What would you recommend? Square is a very interesting tool, and for those people who don't know what Square is, it's basically a little device that you can plug into your phone or your iPad, and it allows anybody in the general public to take a credit card or a debit card for a transaction, and it's helped a lot of small businesswomen and men run their own businesses in a way that's very, very convenient without that big huge terminal. Obviously Square thinks about security, but there's even something better that you can do. They will encrypt the transactions, but if she was running a VPN on her device, on her tablet, so let's say that her tablet was connected to a WiFi in an art show or in a convention center. I would not feel as comfortable as if I had it connected to my own VPN. So if I was running those transactions through an iPad, as I mentioned you can connect not just a laptop, but an iPad or an iPhone or an Android phone to an encrypted WiFi network by using a VPN, and that would be the additional advice I'd give. Perfect, some great advice. Also Greg had asked, what do you recommend we do to keep up to date on this topic? You know, because everything's changing so quickly in the cyber world, and it's constantly changing. Things are constantly changing, and that's a great question. You know just a few years ago, now in my presentations I have a whole section on Amazon Echo issues that pop up from a privacy and a security perspective. I didn't have that a few years ago. I wouldn't have been talking about Square a few years ago. So the person who asked that question is exactly right. You need to keep up to date. What I can tell you and feel really, really strongly about is you have a profound and phenomenal basis as a result of this class, to reduce your risk 85% here and 99% there, 35% here, and that's gonna go a long way. I am giving you the best stuff up-front. Doing these things will do a ton to protect you, but as you rightly point out, there's always new emerging threats. I'm happy to have a partnership with Creative Live. We're thinking about new courses. This was level one, we're thinking about additional courses, a level two course, a special course for people who are parents, people who are entrepreneurs, startup, small business people, what you can do to protect yourself. Another thing that you can do is follow me on Twitter. I'm always putting out lots of great stuff about the latest threats. I'm @futurecrimes, so just go to @futurecrimes, follow me. Free tweets for life just for this audience.
Class Materials
Adobe Stock Get Started Download
Your Purpose Focused Digital Protection Plan
Ratings and Reviews
Marc's class provides an excellent road map for making your online life safer. He provides clear examples and great resources that makes it easy to implement better personal security against identity theft and all manner of online scams. He's funny and engaging, and extremely encouraging. It was easy to go home and implement his plan. It also gave me the tools I needed to help my elderly mother safeguard her online presence as well. Great class, I highly recommend it.
Marc not only is a true and leading expert in cyber security, he also has a great way of teaching through a mix of compelling story telling and concrete "to-do's". The class is both compelling and extremely useful. I cant believe that this is not a required course at every high school and university. These are the real life skills we all need and Marc makes the complicated accessible. Great teacher, great class! I highly recommend it!
Great course! This has given me so many tools to be able to better secure my digital life. I am eager to start implementing this info. Marc went over a serious amount of material in a one day class. It would be great if he does more classes at creative live. Thank you so much. I just turned on auto updates for my laptop operating system software!
Student Work