How to Use GoPro for Outdoor Photography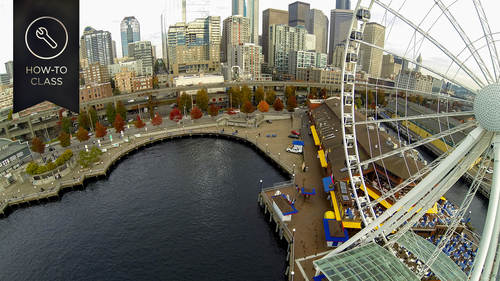 How to Use GoPro for Outdoor Photography
Class Description
The GoPro is one of the world's most popular cameras. They are very popular with adventurers, adrenaline junkies, and belong in the outdoors, even underwater. These tiny, durable and flexible cameras are capable of very big things.
Colin Smith shows you how to do a ton of things with the GoPro from shooting regular photos, time-lapse, slow motion, burst mode, video and even 3D. You will discover techniques for connected cameras, through wifi, on mobile devices and triggering multiple cameras through wireless remotes. See the different ways of mounting these versatile cameras, then sit back and watch as Colin gives you a tour of the free GoPro Cineform software as well as a couple of Photoshop tricks for working with Time-lapse and Panoramas.
Reviews
It's a good course if you don't know anything about GoPro's. Most of the time is spent talking about the camera, showing settings, talking about the different cases, etc. If you've used a GoPro you'll already know almost all of this.