How to Use a Wacom® Tablet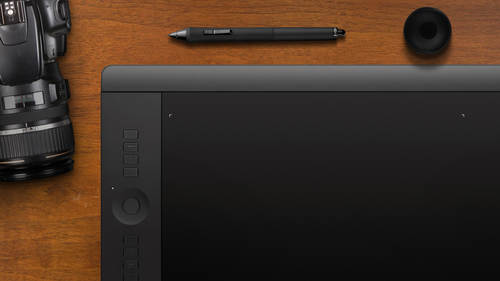 Lesson Info
Tips for Tablet Success
Class Description
Wacom® tablets can deliver important capabilities when used with Adobe® Photoshop®. But the transition from mouse to Wacom®  can be a rocky one.
Learn all about Wacom and find out if it is right for you in How to Use a Wacom® Tablet with Dave Cross.
Dave has been helping photographers and creative professionals for over 25 years. In How to Use a Wacom® Tablet, Dave will show you how adjustments and retouching changes when you use a pressure sensitive pen and tablet. You'll learn about the variety of Wacom® products on the market, how to know what is right for you, and how you can use Wacom® to be more accurate and to save time. Dave will teach:
Strategies for getting comfortable with the tablet
Pen and ExpressKeys customization
How to take full advantage of its functions and features
If you've been considering switching to a Wacom® or have struggled to adopt the one you own, don't miss this complete introduction to getting started from Dave Cross.