#imadeit Live Broadcast Event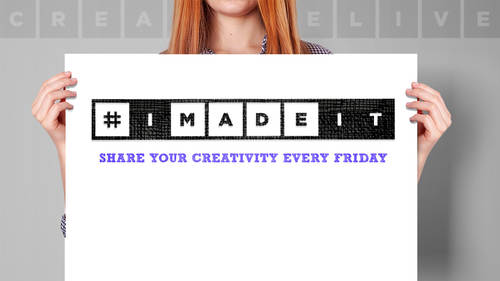 #imadeit Live Broadcast Event
Class Description
It's time to show your work! Collaborate with your peers and amplify your learning experience with our brand new CreativeLive course galleries. On May 16, Rick and Russ will walk you through a new and powerful feature you can use to share your work with the world. With our online galleries, you'll meet and collaborate with fellow CreativeLive learners by sharing, commenting on, and showing the love for creative works.
During the #imadeit broadcast you'll also hear more about our exciting new community programs and how you can participate in the our weekly #imadeit Friday events! You'll meet the CreativeLive Artist-In-Residence and find out how you can follow her progress during her two month residency.
#imadeit is a call to action to our incredible learning community. We want to see what the CreativeLive experience sparks in you. Tag your images and ideas with #imadeit and get ready to be inspired!