Color Modes & Image Sizing
Jason Hoppe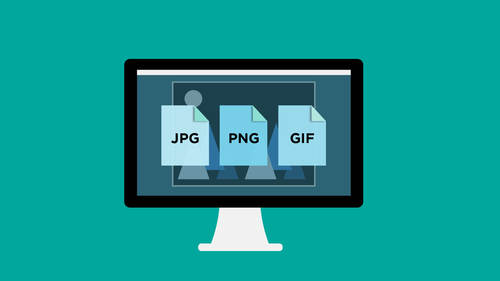 Color Modes & Image Sizing
Jason Hoppe
Lesson Info
4. Color Modes & Image Sizing
Lesson Info
Color Modes & Image Sizing
Now we have to talk about what color modes were going to use, but I've simplified this so that it makes it a whole lot easier to understand. I know there's a lot of information so far, but one of the great things is is that you will get this as part of the class so you can have this for your review and your reference color modes understanding what color modes work for what format. So when we're dealing with RGB, every photograph that you take from your camera or your phone or you scan in and all the things that you see on any of your TV monitor, cell phone or tablet is always going to display an RGB, which is the visible spectrum of right light red, green and blue. And so when we capture photographs, we save photographs and RGB we saved them is J pegs. We put him up on the Web. They display an RGB. Everything's great, since since we capture and display an RGB, there's no conversion that we have to do to our images at all. There in the color mode, that's how we capture light. That's how...
we display light pretty simple and straightforward. But when it comes to print, we need to go ahead and we need to convert our red, green and blue into our printing inks. And if you've ever looked at your color printer, we got four colors in there. We don't have three. We don't have red green blue printers. We have cyan, magenta, yellow and black. These are gonna be pigment based. So if I capture an image and I'm going to use it for print in the end, this needs to be converted to Cyan, magenta, yellow and black. Because we can't Plett print red, green and blue light. We can only print pigment, so I can't take a C M Y K file and display it on a website. It has to be converted to RGB in order to you display correctly. There is no camera out there that shoots in C M. Y que. Or scanners that scan in C M Y K C M. Y que is limited to for print purposes only. So if I'm building a logo or I'm capturing an image in the end, that file is going to be ultimately converted to see M y que in orderto work for print, which means in the end we may have to have an image for print. We may have to have an image for Web, probably so because one is gonna be a low resolution file. One's gonna be high resolution file Web low resolution RGB print, high resolution 300 pixels bridge C M y que So those are the two different color. Moz. If you photograph and end up putting everything on the Web, you don't have to worry about color modes at all. It captures an RGB, displays an RGB, and you're done simple. We're gonna show you how to convert those files, though, when we get to the second part of this class image sizing. Now we have to determine what size this file is going to be used at when we photograph or we create or we scan our content. So things to keep in mind when we're sizing for the Web. All the measurements are always done in pixels, so you may hear somebody reference. I need a head shot that's going to be by 4 50 What that means is that means a lot of things, and when somebody tells you that they assume that one because it's based in those numbers that you know that it's pixels. So when you hear somebody tell you a size of an image based in pixels, you know it's going to be for the Web. So it's going to be RGB. It is going to be 72 pixels per inch, and those numbers that they're giving you are the size the file that the file is going to be used at. We don't measure Web in inches or millimeters or anything else other than pixels. So if somebody tells you all I need a head shot for the website two inches wide, it's like going in and asking for a gallon of French fries. The terminology doesn't make sense at all. Anything for the Web is always pixels, so anything that you're talking about web size, screen size, always measured in pixels, always RGB 72 pixels per inch. Pretty simple. When it comes to size for print, we don't use pixels for print. Nobody ever tells you okay, I need something that's 800 pixels wide. We always refer into standard units of measure. Of course, here we are in the US, so we use inches. But I want to know how big my file is going to be for its final use. So if I'm shooting a portrait of some sort, or I have this picture on the beach, and I need to know in my print how big this is going to be and if this is going to be eight inches wide by six inches high, I know that that's the size that I need to shoot it. And I also know for print I'm going to need it to be 300 pixels per inch now because of the photograph is going to be in RGB mode, which at the very end, we can convert to see him like a for print. But we can talk about that, but we need to know what size are finished file is going to be used at so we can assume, or it's that we can understand that I need a high resolution file at eight inches wide, six inches high for print, so completely different things now what happens when you get a file that's somewhat marginal in size? Well, you may have a file that six inches by four inches. You need to use it eight inches by six inches. So if you place it into your layout program that you're using with your image and you start to scale that image up, what happens is when you scale that image up the resolution and the quality begins to go down, the more you scale it up, the more you stretch that file over a larger area, the more you're reducing the amount of information in that file so you can get by with stretching and image about 30% larger. That's going to reduce the resolution down and pretty much the edge where it starts to get marginal. Quality is scaling it up about 30% which is going to reduce the quality resolution down with lowest you want to go. Resolution Wise is about 225 pixels Bridge before you start to notice the degradation in print. So just food for thought there. When you're getting image and you're scaling it
Ratings and Reviews
Thank you! This class was very easy to understand. I never completely understood resizing. Thanks to this video, now I completely understand.
Student Work