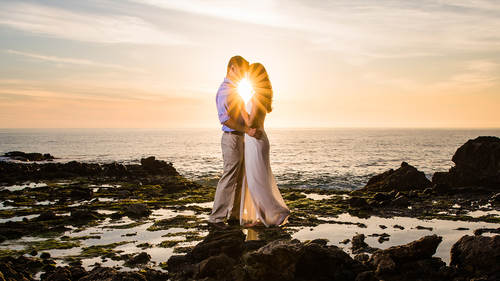 Incredible Engagement Photography
Lesson Info
Post Processing Q&A
So a question had come out in regards to applying the processing to the scene, how do you do that and keep your editing consistent across the portfolio? So, when you are delivering an entire set of images, is there a consistent look? Okay, so within a, say that again. So like, do you mean like how as in like the actual how in Light Room or do you mean like? I think it's more the effect that you are creating for that set of images. Are you keeping them consistent as you're going through in Light Room? Got it. So that goes back to like the mood board planning and if we are- I have a recent shoot for example that we did out in this, it was just out in this field that was local. And we actually brought the fog machine and we pumped the fog machine like into the, the- By the way, you need a fog machine, if you wanna fill up a big space. I know atmosphere air is also awesome but it's great indoors. If you wanna put down a lot of stuff outdoors, if there's a little bit of wind, it just ...
disappears. So we have to use a fog machine outdoors. Now for that scene, those kind of props and stuff worked. It was a very high end shoot, a high end portrait session, and it works because every image is processed for that light and airy look. And we're only adding a little bit of fog so it, you saw what it does to the image, where a tiny bit of haze kind of looks like it just opens up a scene. It almost adds gray tones to it right? It just opens up the shadows in a scene. So, if we shoot that all throughout an entire, we don't even have to use it through an entire shoot. We actually use the fog for just one piece of it. But then, everything was processed for that kind of matted, airy look, then it looks very cohesive. It looks like fog rolled in for a little piece of it. We got some cool light kind of coming through the trees and then, you know, we shot our other shots and when they're processed they look like they fit well together. It doesn't fit when you go do that with fog under a tree and that kind of stuff and then you go downtown to the city for like a, you know, city type set up. So it kind of goes back to the planning phases of the shoot. Cool, well do you guys have any questions on the post side? Like kind of the basic Light Room processing. Is there any questions in the room? [Lady Tan Sweater] I have one other question. Yeah, totally. Do you exclusively use Light Room? Yeah, primarily we're using Light Room because capture one is a fantastic tool especially if you need to get down into the nitty gritty and really get the most of the raw files. It's great for commercial work. Aperture is no longer supported. Really, Light Room is our primary choice now for this. I think there's other solutions coming out. [Lady In Tan Sweater] Here or for the Photo Shop? Oh, that's why you're asking, sorry. Understand your expectations and I totally missed that one. (audience laughing) [Lady In Tan Sweater] Sorry. Yeah, so we're using Light Room for everything (laughing). I like to talk. (laughing) Okay, but yeah, the thing with- The reason why we don't use Photo Shop for, we're sticking to Light Room, I would say 99 out of 100 images are Light Room. Every now and then, like if we need to remove a stray fly away, if we need to do compositing, we'll do some basic compositing tomorrow, those kind of things we'll take it to Photo Shop. But, just the simple button of pressing Ctrl-E to take something to Photo Shop takes 10 seconds just for everything to transition over and for you to get over there and then just to make those adjustments you're taking minutes on it to something. So if we can get it done and remember the rule. Getting to 90, right, we need to get to our 90% for these images, case in point (laughing). Okay, so we need to get to that 90% and to do that we can do that in Light Room. Now what we'll do is Photo Shop is fantastic for any time somebody prints a canvas, and this is one of our greatest selling points, for getting people to print with the studio. We tell them that look, when you print with the studio if you're doing a- This is literally what I tell my clients. If you're doing a 4X6 and I tell 'em this at the end of the engagement shoot so that they know. So when they're walking away they know what to do with their printing. I'm gonna give you a disc of full resolution images. If you want to print these on your own, fantastic go for it. Go to Costco, you can get great 4X6's and 5X8 sevens and all that kind of stuff for very inexpensive. We call them proof prints, that's basically what Costco is giving you is like a proof print. I say anything beyond that or even if you're printing a 5X7 and you want it to be framed and you want it to look beautiful, you want something beyond just like a proof print, that's when you wanna come to us. And the benefit of that is when you're going an 8X12, a 12X18, a 20X30, when you blow up an image, you're gonna see things in the image that you wouldn't see as a 4X6. So fine, do your small printing and stuff at Costco, 4X6's 15 cents, fantastic. But when you wanna do a 20X30, we need to go in. We need to do some retouching, we need to get it ready, blown up and that's all included when you print through the studio. So we build in retouch automatically to any print that goes into the studio. So that way there's a reason for us, that we have a value added service there as opposed to just like, they look at your price and it's $50 bucks for a 8X12 and you're like, "Oh, I'm not gonna "spend that much." But hey, this is 20, 30 minutes of retouch that we're including with that and then we're gonna make sure that it goes to archival quality paper. It's gonna be an amazing print and now they can see value in what you're giving them. So they'll come to the studio for that kind of stuff. Cool? By the way, the to- (laughing) that was a really long tangent (audience laughing) to get back to, with everything that comes in as a print order, it goes straight to Photo Shop. So we just take that Light Room file, go straight to Photo Shop and then we do our retouching and everything like that inside Photo Shop and that's what's prepped for printing. So, and then we edit and retouch based on the size that it's gonna be printed to.
Class Description

Couples want to capture their commitment to each other in high-quality, creatively shot photographs. They also expect their bliss to appear natural and evocative. Photographers who are trying to build their engagement photography portfolio need to be able to juggle both technical and creative expectations. Pye Jirsa's Incredible Engagement Photography will teach students how to strike this balance with basic equipment.
In this course, you'll discover how to:
Use simple on- and off-camera flash lighting

Communicate effectively to devise creative, meaningful poses

Develop post-processing and overall workflow 
Drawing on lessons taught in Pye's other courses (Photography 101, Lighting 101, and Lighting 201), you will learn how to adapt to a variety of different lighting situations – indoor and outdoor, natural and urban. You'll also gain a sense of the importance of storytelling and of developing a disarming interaction style for putting couples at ease during a shoot. 
Conducting an engagement photography shoot requires a delicate mix of technical and interpersonal skills – but not an abundance of expensive, demanding equipment.