Photographing Butterflies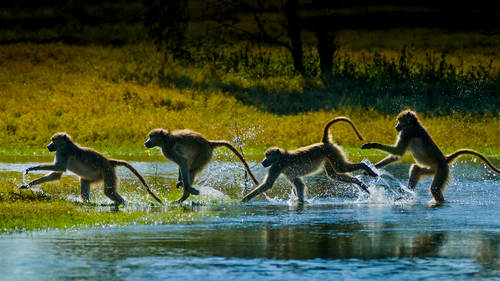 Innovative Techniques for Outdoor Photography
Lesson Info
Photographing Butterflies
Class Description
It takes some serious skill to capture the magnificence of the great outdoors in a single still photograph. Find out how the pros do it in Innovative Techniques for Outdoor Photography with George Lepp.

George is one of North America's best known outdoor and nature photographers. He is a leader in the rapidly advancing field of outdoor photography and digital imaging and in this class he'll share innovative techniques for shooting outdoors. You'll learn how to:
Create dramatic panoramas – from start to finish

Shoot with macro lenses

Achieve extended depth of field

Portray action like lighting strikes

Work with tele-extenders and HD video

Produce cinemagraphs
George will discuss the techniques behind some of his best-known photographs, sharing the secrets behind his celebrated images from Namibia, Chile, and more. You'll learn about lighting, shooting, and editing high-quality images of wildlife, flowers, snowflakes, and landscapes.
If you want to create truly stunning images that capture the depth and complexity of a landscape, join George Lepp for Innovative Techniques for Outdoor Photography.
Reviews
George really prepared a lot of information for his class. It is true, he does have a lot of expensive equipment and we may not be able to do some of the things he does with a smaller budget, but it is good incentive for us to plan for the future. He seemed to share new information constantly and stay focused and I was able to take a lot of notes. He talked about many kinds of equipment as well as software and websites he uses. I am pretty impressed that he is so up to date with recent technology. He especially loves macro/micro and stacking hundreds of images for minute focus on really large enlargements (for example, over 600 photos for one butterfly wing). That can get boring if you are not interested in doing that. I can take those tips and apply them to landscape photography though. I think it is more helpful for someone already doing outdoor photography and looking for new inspiration or new techniques as opposed to someone new to photography in general.