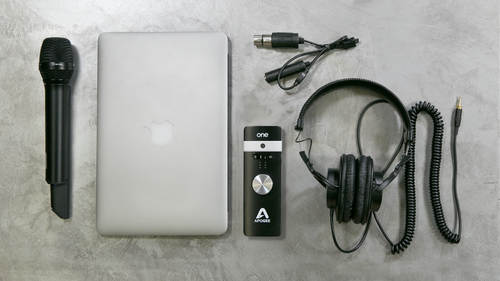 Class Description
We've got the training you need to get started with home music recording. In this course audio engineer, Zach Varnell breaks home recording down into simple, easy-to-understand steps and sets you up with the skills you need to record music using minimal gear and a basic computer.
In this course Zach will walk you through the basic set-up you'll want to create to start recording music at home. You will learn how to record vocals with a microphone, capture bass and guitar tracks and how to work with virtual drums and synths. Zach is an industry veteran and will share shortcuts he picked up from a career in music. This course will set you up to start recording immediately and give you a solid foundation for taking more advanced courses.
Music recording doesn't have to be overwhelming or complex – join us for this foundational class and learn how you can record songs that sound great using very basic equipment.
Reviews
Very interesting stuff! I also record music from home and this video gave me lots of good tips.
This class its very cool specially the way all the beats fit right into every part of the song or session that you work on right on brother.