Intro to VR & 360 Live-Action Photography and Video
How to Plan Your 360 Shoot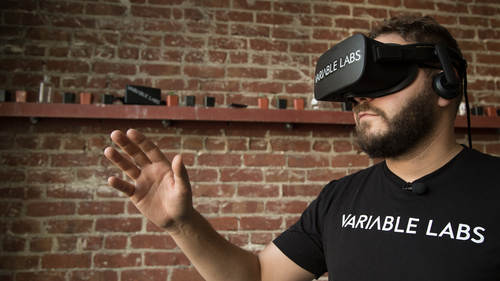 Intro to VR & 360 Live-Action Photography and Video
How to Plan Your 360 Shoot
Lesson Info
How to Plan Your 360 Shoot
All right. Welcome back. Now we're gonna plan for our shoot. This is really what it all comes down to. Um, do you have a good idea for a story? Um, do you have a way to think about telling your story that is unique to 3 60? What about this project? What about your shoot is going to be valuable, so valuable that people have to suffer putting on this big, heavy, hot headset. Right. So you have toe kind of overcome that, uh, overcome that hurdle, friend. There's a barrier to entry in VR for your audience. And Andi, even if that barrier to entry is just moving your phone around in space are using your finger to move around your video on a Facebook timeline. People don't normally do that. And so what is it about your story? What is it about your shoot that offer so much value that people get past that hurdle, right? So one thing that's nice, NVR is and it's a double edged sword. One thing that's nice and also very something that's you have to watch out for is his camera placement. And Kim r...
eplacement, um really has a lot of meaning for the audience. Now, as he spoke about before the language of cinema, the language of having one camera shot and people in a line and then that language evolving and having to camera shots or three camera shots. Close ups cutaways right. So that evolution and where to put those cameras took decades. We've learned how to put cameras in in a room s so that audiences can make sense of what's what they see, right. We learn rules like the 1 degree line. You can't cross that line when you do an interview. Where else people are gonna. Your audience gets confused about who's sitting where in the interview, right? And so that's a rule that we discovered over time. And it took a long time to get to those sort of rules. The whole system of rules that the language of cinema well, with the are we have a new set of rules. We have an opportunity to rewrite the language of er cinema, and what I'm gonna do is I'm gonna show, um, a little practical example of camera placement. So we're gonna use our little Samsung gear 3 60 cute white ball here um we're gonna put it and take off its little footprint, and we're gonna put it on a light stand. Now, we use light stands because they have a smaller footprint than a regular try Pottery with tripod would legs would come off the top. Um, and it would leave a bigger space on the ground, and it was just mean. Whether you're painting at a painting out in post or not, it would be more of a problem in your 3 60 right. It covers some of your real estate. Um, okay, so now this camera right now is positioned at about the table height. It's like rate of my belly button. That's a terrible place to put your audience right now. When you think about why is your audience where they are in this scene, all of a sudden, we have an opportunity to put our audiences into the movie. The movie is all around them. Instead of looking at the movie you're now in the movie and where do we want our audience to be? So in the scenario that we want our audience to be, let's say at a table, uh, let's see. So that's about my height. And I usually keep it about at my nose, like, just below my eye line, because, um, I'm slightly taller than maybe the average person that would be watching this, right. Um and so eso I try to keep it right at the tip of my nose as the center point of the lens. Um, and I think that tends to work out pretty well as a sort of adult standing in a room position. Now, I'm gonna call up some people. Let's see if we can get a little monitor going.
Class Description
Imagine a world where you can create a product for your client where they are immersed in a memory or place; a bride & groom that are able to relive the feeling of their first kiss, a real estate agent that can place clients in their virtual home, a journalist that can transport a viewer in a small village in a foreign country. That world is here, and it's growing quickly. 
360 Live-Action is a form of photography and videography that allows the viewer to see an entire world. With social channels like Facebook and YouTube adopting ways to publish this medium, the creative world has exploded with new opportunities to share new immersive stories. 
Barry Pousman has been playing with virtual reality for years. His stories and media have been used by such organizations as the U.N. and Google to evoke empathy in viewers with the hope of creating a positive behavioral change. In this course, Barry will introduce you to the world of possibilities created by 360 and VR.
You'll learn:
What exactly VR and 360 Live-Action are and the history behind each of them
How you can get started in photography and videography to create stories in 360 Live-Action
How to develop, plan, shoot, and stitch together a story in 360 Live-Action
How you can enter the market place and participate in the growing world of VR and 360 
Reviews
Great content! Great overview on storytelling and an intro to 360.