Intro to Apple® iWork® - Pages®
Intro & Overview of Pages®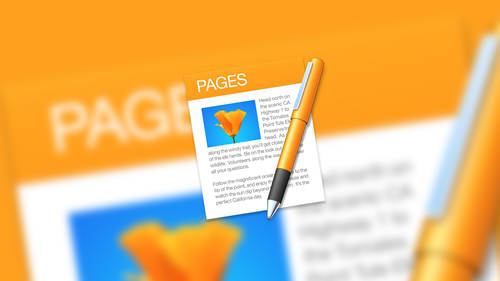 Intro to Apple® iWork® - Pages®
Intro & Overview of Pages®
Lesson Info
Intro & Overview of Pages®
Hello, everyone and welcome to intro to my work pages here on creative life. My name is russ andy's, and this is mr kevin all guy, and he is our instructor for this particular co horse and what we're teaching here is all about how to use the pages application, which is part of the eye works sweet kevin, of course, is the perfect person to teach it how you doing? I'm great. How are you? Very good? Kevin has been working in the computer industry for about twenty years, studied computer science in school and has been working on him ever since he actually currently runs. So I'm consulting firm allgaier consulting, where he works with businesses both small, medium and large, to actually help them to really develop the best solutions for their employees to make their businesses just sing. And so that is what we're here to learn in this particular class. We're learning how to use pages pages is the word processing application that part of the eye work sweet now, of course, people think of wor...
d processing when they use pages position as they should, because that's what it's for but there are a lot more uses, so what other uses could people will find from pages? That's a great question, so just a couple of things that I use pages for outside of the standard is just something as simple as and I'll show you some examples later on but making envelopes, mailing envelopes and bank deposit slips thanks you ever thought about making a bank deposit slip using a word processor if you go into the bank every week if that's what part of this business it helps my workflow else my efficiency I love it and we are going to be showing a lot more reasons to be excited about pages as we go through so kevin taken away perfect thank you russ so it's good to be here with you guys a cz rust mentioned I'm kevin all guyer I run a consulting firm all got your consulting on dh the objective for allgaier consulting is to help businesses small, medium and large and even residential to take advantage of their technology spend um I train people inefficiencies with software with system's hardware anything that will help that business to run and grow their business and manage their business better. So that's what I d'oh I've got a long history of working with apple products I used to be a diehard pc guy many many, many years ago until I picked up my first powerbook back in the day and and have used a mac ever since I've actually been using I work for the better part of about ten years now so I've got a lot of experience with it I'm actually apple certified in I work s o so a lot of the advanced features will be looking at today are features that a lot of people don't know exist in I work are sorry in pages so we'll be covering those so just kind of talk about what we're going to be talking about two day in this class um is two things specifically first of all, we're going to expose you to a lot of the advanced features a lot of these advanced advanced features again a lot of people aren't aware that they exist so I will walk you through what those advanced features are and help you to feel comfortable with him as you feel comfortable with him um your efficiency improves, your productivity improves you save yourself time money and you get things done quicker so you could get back to doing what you do best which is running your business. The other thing is that we will explore a few nontraditional uses for pages has rested I talked about earlier um pages is a great word processor but there's a lot of things you can use pages for outside of your traditional writing, a letter to your business partner or to your grandma there's some really neat features that will that will explore through this class so let's go ahead and get started um again this is pages so we've got a few lessons we're going to get through in this class specifically we're goingto talk about how to get started with pages. We'll talk about how to create a new document and we'll talk a little bit about templates, at least in the beginning. We'll talk more about templates later on. We'll also get a good overview of the user interface just to make you feel comfortable with the application. There's a little learning curve if you're not used to using pages, we'll talk about the user interface in a little more detail than, uh, maybe we did in the overview class, so you feel comfortable with that and we'll talk about, um, basic formatting features, and as you can imagine, we'll also talk about advanced formatting that's when the party starts, we'll have a lot of fun with that. Um, we'll talk about working with templates and more detail. We'll talk about how to create your own templates and how to share those templates with others, so that have you really, really fun, and we'll talk about some creative tips and tricks and using pages in ways that you would have thought of before.
Class Description
Pages®
 for iOS makes it super simple to create stand-out flyers, diagrams, scrapbooks, signs and more! Learn how to take full advantage of the software you already own in Intro to 
Apple® iWork®
 - 
Pages®
 with Kevin Allgaier. 
Kevin helps small business owners and ordinary people get more out of their tech investments by teaching them how to use their laptops, desktops, tablets, and smartphones to their fullest. In this class, he'll show you the full range of what 
Pages®
 can do. 
Set up documents 
Create flyers 
Generate diagrams 
Layout scrapbooks 
Design signs of all sizes 
Intro to 
Pages®
 will make building beautiful, easy-to-share documents effortless. You'll learn helpful shortcuts and creative tricks you can use to make well-designed documents that incorporate images and text.
Your Apple purchase gives you access to a whole suite of productivity tools, learn how you can get the most out of the technology you already paid for in Intro to 
Apple® iWork®
- 
Pages®
 with Kevin Allgaier.