Folder, Albums, Collections
Daniel Gregory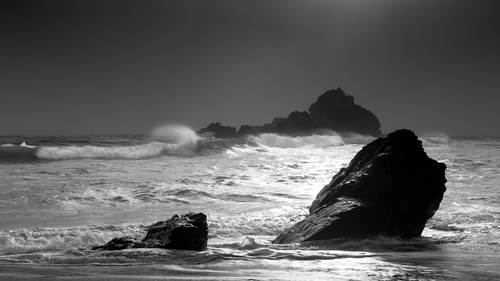 Folder, Albums, Collections
Daniel Gregory
Lesson Info
7. Folder, Albums, Collections
Learn to organize photos using folders, albums, and collections in Lightroom CC and Lightroom Classic. Quickly organize all those RAW photos using collections, smart collections, and collection sets. After learning shortcuts for building collections, syncing and even creating virtual copies, master the hierarchy of Lightroom organization to help you easily find images later.
Lesson Info
Folder, Albums, Collections
we're going to start here. We're in classic and I want to start in classic someone, a couple of things we want to set up in Classic to make sure that the talk back pipe to see see is there. And when we get into CC, you'll see how they kind of come back. So we gotta enable this in classic. And then we're going to spend some time a classic talking a bit more about this collection structure and how you build collections and what could be useful in that collection element. We need to get into the preferences for light room. So if you're on a Mac, you're gonna go light room to ease preferences. If you're on a PC, you go to the edit menu and choose preferences across the top. We have a set of the little tabs here. We've got the options appear, you're gonna go the light room sink tab, and then you get your information about There's my adobe I d. My name. I'm subscribed. So if you're not subscribe, there's a problem with your account. Will tell you that you're not logged into the cloud. It wil...
l tell you that you just got re log in, um, delete all sink data will just purge all the sink data out of my CC collection. And then as I'm sinking because if I make changes in classic and I'm attached to my ecosystem of the cloud and my computer goes to sleep, the sinking stops. So if I've shot 400 photographs that I want to shoot up into the Sisi because I have done the work say I was shooting tethered through classic. So I'm working a studio shoot. I'm shooting tethered, and I want my client who's across the country to be able to review the photographs. And then I let my computer go to sleep that night. My client logs the next morning, like so you shot three photographs yesterday, and I paid you a lot of money for three. Very bad photographs. So I checked that box so that if it is sinking the computers, not gonna go to sleep. Um, I could tell you the time that has bitten me is the time I didn't have it on my laptop on plug in power. They didn't go to sleep and it started sinking, and I came back a couple hours later. And I'm like, What? My battery like it 4% because it's I'm used to the laptop going to sleep. That's the one downside of that. The next two check boxes are specify a location for the light room CC ecosystem photograph. So in this case, they're coming to my desktop into a light rooms download folder, and then I want them organized by date. So what that means is the photographs that were taken in my light room CC environment have been downloaded into that downloads folder. So if I come over to my desktop light room downloads 2019 36 here's those egg photographs. Okay, So these photographs with ones I took today through light Room CC's application, I got shot up to the cloud. And because of this option and I'm turning on the sink, I'm allowing the photos to download. You are making a folder first. Correct this because I have to tell it this choose. But I have to tell it where to put the folder the photos. So it defaults toe like pictures, I think, and I was like, If I do that, God knows what's gonna happen in that folder. That's a That's a war zone on my computer of imagery. Um, because everything just gets dumped there that I don't know what to do with its my junk drawer. Um, so I just specified the light room downloads in my normal work environment at home. It actually lives on my on my external hard drive, but for class today to make sure I find it, put it on the desktop and then eso sub folders to capture by date was the organization peace so and you can come in and specify the date format. But when the captures came in, I just wanted him. Keep it by date. If not, it just dumps them all into the folder. And then I was having to do the short organization. Anyway, The sink activity down here is actually a useful piece. So at some point I was up loading two photos and they aired out in the upload. For whatever reason, I didn't investigate it. I just got the air messages, and I was happy that I could show you them. If not, I was going to spend hours during class today being like wait for it. I think I can make it air. It was like I have it. So, um, and if you're uploading and things they're working, well, you'll get status here. Like uploading 12 files downloading six update you get the little sink update. So something's weird. Um, you can come in to look at the sink update there in the upper left corner up here where my name is when we sink and you'll start to see, you'll see it will say sinking. One photo sinking. Three photos downloaded missing. He gets a little status update there. What's happening? But you want to get this checked if you want those photos to come back down. So this is how I get my stuff out of my cloud back down into my peace. Now, this methodology is allowing a little bit of sync work to happen back and forth. I'm not completely tethered and tied. Um, but I can make an edit on a photo here having sure somewhere else. So when the preferences, that's what we want to get Set. Now, if you look in my light room, uh, great. Right here is light room downloads on the desktop. So that's that folder that I specified in the preferences. So the fact that specified in preferences means Now, here's those egg photographs. These are all the photographs I shot on my phone that were brought in over the last two weeks. Three weeks, Um, or they were imported into So I did the import photos I showed you. We goto camera roll, actually snaps. He brought some photos. Those photographs come in. So anything that basically was put into my cloud that was throwing up there through the cc mobile app. It has been brought down here and they're the DMG file so I can come in at those Here's that ache file. So here, if I come in here and actually look at there's my metadata, we shot it. F 2.2 I s 0 84. millimeter on my IPhone, 3000 by 4000 on the pixel ratios. So I've got that piece coming down and you can see it's the DMG file that came off the phone. At this point, this photo is completely edible. In my lightning classic environment, it's a photo that's basically been imported, So I'm able just come in work with it. I see Okay. I want to actually make that one black and white. So they went to black and white. Got the edit on that, Um, for that. So that's the way to make sure you're starting to get some of those files to come down. If you're only using the classic CC and I'll show you again in the interface where you do that, that was that check box I had to show. Store all files locally in the CC interface, and I'll show you that again in a second. But that is, if you don't use classic and you want your photos to be downloaded, it makes the store copy, and I'll show you where those live. Okay, so I got my photos there. Now I've been using light room classic CC cruising along, but kind of like in this mobile interface apple. Kind of like the ease of editing in there. I want to let it on my IPad like that's to go to sit there on edit on the IPad and watch TV. I'm sorry. Don't I'm sorry. It's not called TV anymore. Netflix. I have always my friends tell me I don't know. I don't own a TV. Really? When did you last night? They're like I watched 37 episode. I'm like it's still TV anyway, so we're splitting hairs again. OK, so organization. Like I said, I think the power of really making things work well in light room is to use collections, and a collection can be anything. And so that's kind of the cool part is, in that world of your organization. Of your brain, however your brain does to stay organized is how what a collection will let you do without ending up with 15 copies of your photographs. So if you say wow, you know, I organize, I remember things by by location. You could build collections by location, But the collection, called Seattle Bill, is a collection called Seattle Waterfront. Build a collection called Seattle Waterfront Pier 46. Whatever you're building, you could build the collections and put the photos in there. And like I said, one photo can live in multiple collections. The other thing I like to do is I can use it for some workflow pieces or for some portfolio work. So here is a black and white portfolio of images that were in there and then images that I actually put on a website. I did not actually put that on a website. It's my teaching catalog. Just example. I want people to like man was find out people, makes a weird stuff. Okay, if I've got a client work or if I've got analog work here So here's a malt processing work. So for me, I have ah, you know, Santa types, Van Dykes, platinum prints. So I could put different prints in by subject matters. That could be an option there. Uh huh. If I've got projects here, so here's some active projects. So I've got some projects there. I've got a bunny of Langley's project and I'm working on night photography. So here's NYTPhotos that would refer a website. At one point, I had uploaded something to 500 PX. Panorama is that I'm building So just anything you've got organizationally you could build a collection for. So how do you build a collection? That's pretty, uh, pretty easy. There's little plus sign here. We click on that and we can create a collection. We can create a smart collection or we can create a collection set a collection set the analogy I've come up with that I think is good, and everybody else is like I still know what you're talking about but I still think is good, the collection said, is if you think of a file drawer. The collection says the file drawer. The collection is the folders that would go into the file drawer and the photos live in the file. So photos going to files files go into drawers, The collection said, is the drawer. The collection is the folder in the photos living the collection. Ah, photo can't live in a collection set. So Collection said, is a set of collections. Okay, so collection sets are there to help you to stay organized at a higher level hierarchy so you can put multiple things in there. That's kind of how this is loosely group. So here's a collection said is this icon right here You see, look like a little box and then the collections living there to show No. I like to monitor where where you're pointing sorry. Over here. Right there. That little icon right there is a collection set, so it looks like a little box with a little label on it and then the collections air in there. Sorry to everybody from home. We couldn't see my mouse finger. So if I want to create a collection, it's gonna pop up and it's gonna ask me, Though I wanted an existing collection set and what I want to call it, So in this case, all this call this creative live demo and if I have this photo selected, which I do, I can include that photo in the collection. So if I've already selected the photos, I can include that. A virtual copy is basically allows me to have a second copy of the instruction set. So if I want to make a different headed on the photo, I could use that said as a target collection. And then this is the part that's relative for the conversation we're having today. About. Program is sync with light room CC. So when I sync with light room, see, see what that means is this collection that I'm making enable it so that it can talk to the adobe cloud, see light room ecosystem so that whatever's in this collection in classic is going to show up in my light room CC app, so light room. Creative demo. I want to go ahead and sink this with light room click. OK, on down here. Let's actually just come. There is. And then I'm just gonna set this as the target collection, which just gives me the keyboard shortcut B as in boy to put some images into it. I'm just gonna come here and I'm just gonna put some images into that some random photographs into that collection. So there is that creativelive collection with those six photos in there. Those six photos and you can see in this upper corner here they're sinking. Five photos, four photos, three photos. So that's starting to sink the collection up the light room CC. So now I've got a collection in my classic photo of my classic photos that is going to show up now as a folder and we start that with the sink. Finish here to start light room CC and under albums. There's the creative live demo and there's those photographs. Let's say you forget to click the button. Great questions. So I've got an existing collection here that's called ah, nature's muse. If the collection is sink already, you'll see this little icon right here that looks like a little double arrow on the side. I don't know if this actually drives the booth Nut Spitaels. I mean, out of the booth that kills the boot. But you see that little symbol right there that tells me that it's a sink collection. If the collection sink. If I right click on this collection, I can choose the check box. Uncheck Sync with collection. It will remove the sink peace if it's a collection that I want to sink. If I right click, I conduce choose sync with Light Room CC, and then it will activate the sinking and you could see up top. Now it's sinking one photo, and it's only seeking one photo because one of these photos is already in CC, and it knows that. So it's just gonna add it to the album on the other side. So we come back into light Room CC. Now I've got my creative live demo piece here. So now what's happening is any edit that's made on Sisi is gonna come back into my classic. If I'm on my IPad so we can jump to the IPad real fast. You'll see there's the creative live demo right here. So there's those images. Now I'm gonna come into this image and there's Thea. Oh, any update there? I'm a change of the exposure. We're just gonna blow it out. So it's really obvious to see the edit. So my head, it's going out now that Ed, it has to go back up to the cloud. Let's go back up to the cloud off the IPad, and then it's gonna come back down into this version of C. C. But it's also going to come down into this version of classic because they're tied together. So the instructions to edit these photographs, that's what sinking the collection means is sink the instructions for the editing so you can see right here that photo blowout. So there's the edit we made on the IPad showing up in some classic. So that was 30 seconds, 45 seconds. Because it doesn't have to transfer the whole file, it just transfers the instructions and because it sharing the same tools since that the instruction the instruction says change exposure toe four. Since that down to classic does that and then in C C in C. C. Now you can see there's the edit on you file as well. So one edit in one spot is now showing up everywhere in my editing universe. Okay, so we're gonna go through this editing transfer piece here in a few times. But in terms of the set up, that's the key set up is you want to get the collections that you want to transfer up into the cloud to be added to different places. Now, a little bit to the question we had earlier about. I got limited stories or my plan I bought with Adobe only has say 20 the 20 gigs. I don't have terabytes of storage up there. You go in and say, Well, okay, I got this creative live one. I don't want to actually work on those files anymore. I'm just gonna a NSYNC that. And if I stop sinking, the collection is going to be removed for my other devices. But the photos will be there. Okay, so I'm gonna stop sinking. So now the edits at this point won't transfer back and forth, but the photos air still there. So I could reconstitute the collection or I've wanted one second and then I can. Ah, if I wanted to re sync it, I could resync it later. So I'm basically removing photos and and adding them back in to help maintain what's actually being up in the cloud. You had a question? Yeah. So you said if you stop sinking that the photos will still be there. Where is there will be on your locals connection. And if they were already in the cloud, they stay in the cloud. Um, because some images already there cause they're tied, other collections or they're tied your photos already. If I want to reconstitute the sink, I can choose Start sink with light from C. C. And then it will just rebuild that album up. NCC. There's light room sinks here, so there's make collection public and there's view on Web. We're gonna cover that later. So one of the cool things that's in this little ecosystem to give you a little preview is I can use this to build this collection. I could turn into a Web page. Any edits I make will then get reflected into the Web page. So it's a kind of a cool piece will come back to that. But that if somebody sees that, what is light room? CC links. We will cover that later. What? That actually looks like in light room CC. Remember, we have collections are called albums and collection sets are folders. So on the plus symbol right here. If we click on that, we can choose create folder. So if I create a folder, it's gonna ask me what folder named Oh, I want So I'm gonna call this, um, landscapes. So when I create that landscapes, you can see I've got a landscape folder Cricket. It doesn't have the little check box next to it. The reason for that is it's just a fuller. There's nothing contained within it. What It's gonna hold his albums. So boulders hold albums just like collection sets, hold collections. I could just drag, say, abstracts up and drop it on landscape. And now it appears under landscapes. I could grab the one down here called landscapes and put it under landscapes. And so what that is allowing me to start to do is to start to think about my workflow organization. Because if you think about building albums and I'm gonna pick on the person who never organizes, and they do the infinite scroll. Okay, Troll 300, photographs. And, like I'm getting organized, This is the year I'm on it. What I'm gonna do is I'm gonna build 5000 albums and organize myself with albums. Great. But now you're an album scrolling problem. And imagine being on your phone and your like, Hold on, I get there. It's like going through instagram photographs hoop. So you're gonna have to go through. So part of the reason to think about the full their structure, if you got to start to think, Okay, well, what's the higher level group I could build? So this is the additional level of organization. So if you think about the way you work, let's say like, you're a a portrait photographer and you want to organize Portrait's by family shoots, newborns and, ah, weddings. If I build a nalbandian each one of my shoots cool, I'm well organized. I go in and I find the Susan Johnson shoot the McCarthy family. I've got my albums bill, but also I've got 40 families. Well, if I build up and then 50 newborns and Sonam scrolling, but if I build a folder called newborns. And then I put all my newborn shoots into there. If I need a newborn shoot, I know it's a newborn. I can at least get myself in the right bucket there. And the other cool part is I've got landscapes here. I'm gonna add another folder and you could see now because I'm on a folder and I'm creative, colder. It's gonna ask me, Do I want to create this folder inside landscapes and I'm gonna call this Washington. So now I've got landscapes Washington and I'm gonna grab flowers and put him in the Washington one. So assuming that these flowers were taken in Washington, I now have an album that's targeted. So I'm building a little bit of structure in there to help me quickly find the photographs through on album hierarchy. The reason I like the album hierarchy is I'm not penned into having to do a bunch of work other than naturally think about how I would organize if I think about like if I'm a wildlife photographer and I want to organize everything by animal, uh, animal market by animal wildlife read just one big bucket school through thing Mammals, amphibians, avian and then are there maybe have birds of the North America Birds of Asia. I can start to get kind of granular in there and help me, like, stay a little bit more organized. Maybe that's maybe that works for you. That'd be the way to do that. You have a question? I got confused. So the album's air The folder when you went back to Q back to the plus okay, album or folder. So we want to create a folder in order and then put albums inside of the folders is that correct crook? And then on the on the Classic it was collections, sets and then collections. Correct. OK, okay, yeah, and it's if I had one request in this area with Adobe, it would be to sink those names and it's goes back to like if we've been using collections and collections sets and 1st 1 but the full their album nomenclature. Actually, I, I think, works really well in my brain, like so in my world. I love that peace because that's how we used to do photos to put him in photo albums, photo albums, living boxes that we move them 55 times never look at them again. Um, but that organization makes sense so that the pairing up of that is collection, set, folder collection, album. And you said earlier, This doesn't create extra storage. Okay, No, in the database is just a record entry that says it's a field in the databases as collections that created this guard started album created. And these 10 folders Aaron, that album. And if I do this, I've got this photo right here in landscape. I'm gonna drag that down to, ah, pinball wizard, and I go into the Pinball Wizard folder. There's that image that's created no additional stories. It's a little just added a record into the database. It's being material in the actual database size. Um, so just like with classic, I've got an option to put the same photo on multiple folders. So this is actually Death Valley. So maybe I want to put that in a travel folder for Death Valley, but it's also a landscape photographs. I could put it in my landscape collection, and maybe I have Sand dunes is a project I'm working on. It could live in the sand dunes project as well, because that same photo is important to me in three different ways. And that's why I think from an organization standpoint, a little bit of figuring out, Like, how do I actually work? Well, that's how I work with my photographs, my good photographs and the sequencing of photographs and the building of projects. A photograph, maybe sort of related to its related to Death Valley. But I wanted in my portfolio project for something else. But I don't wanna have to make a decision of Well, does it come out of Death Valley and come over here? And I only want to see the things related to this. And that's the power of the album is to let me group the things that are important together, regardless of where they live. And regardless where they come from a gross what day they were photographed, regardless of their format. Could be a photo shop file. Could be a J peg. Anything could live into that folder. Okay. Had that creativelive, we're gonna jump back over here, walk to this little complete this loop, I'm gonna do it again, because I know it's a little weird. Okay, so I'm gonna come back to that creativelive collects. We built great of live demo, and I decide who that's not a good name. I'm working classic my desktop. That's not a good name. I want to rename that I'm Call is best photos ever. Okay, I'm gonna rename that. So I've now renamed that collection in my classic when I come back Now here. Once the sink happens, you'll see the album has now been renamed best photos ever because that collection name is also attached. So as I get organized in one spot, I could hold my organization in the other spot, and I'm like Now, best photos ever right? Click on it. Rename Not the best photos ever. Baseline. Rename it Not the best photos ever. I come back here, and when the sink completes, the collection's name will be re changed to. Not so everything is going to stay tied together so I don't have to remember. Oh, in my desktop version. It's called best photos ever. But it's really called not best photos ever, and I don't have to remember that it's going to sink those ups there. It happened. So there's the not best photos ever so I can keep myself really sink up organizationally across the various pieces. So even if I've got a lot of my foot, let's see. Like I went on ahead and I bought the one terabyte, two terabyte, three terabytes story jobs into Adobe, and I'm gonna put everything up. I'm going all in on this. I put everything up. I still only have to keep myself or my organization is going to keep sink to cross everything. So no matter where I'm at, I'm keeping myself organized without having to worry about. I made the change in my tablet. I gotta think, Remember to fix that on the desktop and that's what was Trip. That's what trips people up. Before we had the ecosystem did. The sharing was I make the change in one place, but it's not reflected in the other, or I make the edit that's reflected, but where it lives isn't reflected. So that's kind of the big peace for that kind of keeping yourself organized because for a workflow, there's only three things that really matter. It comes down a couple basic things. Is it Are you consistent? Is it reliable and isn't repeatable? That's it. That's good. Workflow is those three things. It doesn't matter what's in those if you do it the same way every time. If it's reliably able to be executed and you can repeat it, it's one of the things when I watch people super advanced work flows and I'm like, Cool, Turn your notes over and do it again because if you can't do it again and it's not easily repeatable, it's probably not good workflow. It's a great technique, and it's a great tip for when you run into a problem. But it's probably not the workflow. Workflow is about speed and efficiency. You think about the work you're doing, you get home, you gonna shoot. You did a newborn shoot. You've got 300 photographs to call through. You gotta pick what you want quickly. You gotta move through quickly and you gotta read it quickly. Got a lot of work to do. That's you know we make money as photographers behind the camera, and if you're not a professional photographer you're using CC. You're just getting in. The fund is being behind the camera, taking pictures, not not trying to figure out how to do the thing over and over again. So it's those three things really pull together. So that's the thing I like about this ecosystem. Sharing is I'm always consistent because it's doing all that for me. It's reliable. I have yet to see it not sink as long as it's not my fault. Like I forgot to turn WiFi on. I am my own problem. A lot in life and introductory, and in terms of repeatability, it's easier. I mean, I've learned things in a collection and they show up. Everything's happy that way. Okay, so I'm gonna do this one more time real quick, just to show you the loop. What shows up? So it's gonna come up here to grab all photos. Scroll down here, will pick up my friend Dave. Uh, no. Actually. Won't pick on day because he's already in the catalogue. We'll do. Ah, fire dancing. I went to a workshop in why a number of years ago Got to photograph fired Answer is really cool. Um, so I've got those photographs selected. Someone come over here, back down to my collections when a creative collection. I'm gonna call that's collection. Ah, Fired. Answer. I want to sink it with light room. and I want to include the selected photos, so we'll click on Create there. It created the Fire Dancer collection and you could see it sinking 11 photos, so it started the same process. Now, a couple of things about organization and the way things work. It's, uh, collections. Sets and folders appear at the top. Albums and collections come underneath in their alfa numeric alphanumeric sorted. So if you're you create something, call. If you're everything you name starts with a Z, they're all gonna and then you have something with A B and R and a disease are always gonna be at the bottom unless you you could reverse the sort. But it's goes in that hierarchy to start. So one of the tricks you can do is if you want something to appeared. Near the top of the list is put a one in front of it like a 1-2 dash, and it will force it to the top of the list and that organization world. That's what I do with my active project. So if we scroll back up here, you'll see that in the collection said at the top. There's class demo and then projects has a 001 Those numbers air there to force it to sort itself to the top. So I start the collection of the collection set with a number and a dash, and then I can control the sort order by being a 1-2-3 days Just a little. My brain workflow is things that I'm working on. I wanted the top of the list. Um, I mean, that's my world is the top of the stack. It gets the attention. So I moved my active steps to the top. Okay, Syncs done back over here. Fired. Answer. There's the photographs, so create the collection. But the photographs in let him sink up. Now the other question. People ask me like, Well, what if I create an album here? Can I somehow get it back into classic? Okay, The sinking is from classic to mobile. Si, si, si si, Not from C C. Down to classic. It's assuming you already have the photograph she want in your cc environment in your back, hauling the classic end. So Cc's, the newer program classics the legacy program, so the legacy is being brought into the newer program. That's the rationale in the logic behind. Okay, so any questions about that transfer peace and creating full their structures and alum structures to stay organized have one like one cushion with regards to Again the folder, album and collection said So, for example, this fire dancer When you Did, you just created according to the way it works. An album is that correct in that one? So the collection is created in classic when it's transferred into the CC environment ecosystem. That collection is an album, OK, but ideally we want to call it. We would want to do a folder or a collection set first. If you're in in classic, you have to create a collection. The collection is an album selection. Alums are identical in terms of their functionality, but you create the collection in classic. When it transfers up in here, it's called an album, and if we quill, if we create a collection set, will that be a folder created? Will it create a folder in this? Easy? That's a great question. No, I didn't think so. Be it? No, it only sinks the collection, not the collection set the other one that I get asked sometimes is Ah, can I, uh, sink a smart collection? So a smart collection is a series of pre defined rules, and it's dynamic. So if you say so, my five start images, every five star image you do would just show up in light room. Classic. The Sinking doesn't work that way cause look, work of like that automatically always updating. It was always being a weird stink ST Sync state. So to not have that there, it has to just be a bass collection.
Ratings and Reviews
Wonderful class! I am 100% new to any editing tool, but wanted to be able to learn basic edits as well as categorize my photos. Daniel Gregory is able to convey his vast knowledge in such a relaxed, easy to understand way, that I was instantly drawn in. I am admittedly "electronically challenged" and just started a journey into Lightroom CC. After taking this course with Daniel Gregory, I am not only amazed as to the abilities of Lightroom CC and feel much less "overwhelmed" with the program, but am also extremely excited to learn more! Definitively recommend 100%
Daniel Gregory is an outstanding teacher. Simple to learn. Easy to remember. His teaching style is relaxed - but very informative. This is the best Lightroom CC presentation I have had. Bravo!
Such a great class! Daniel is so knowledgeable about the whole LR ecosystem and explains complex details clearly. There's so much valuable content packed into this class. I highly recommend for those moving from LR Classic to CC (mobile LR) and for those who are new to LR CC altogether. Highly recommend.
Student Work