Search, Sensei & Keeping Organized
Daniel Gregory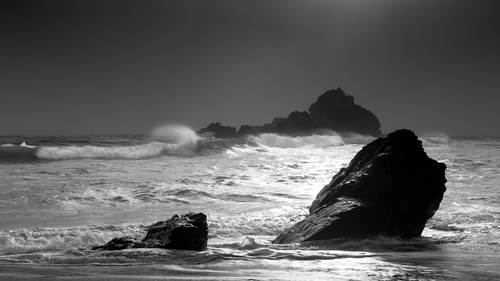 Search, Sensei & Keeping Organized
Daniel Gregory
Lesson Info
9. Search, Sensei & Keeping Organized
A database of images isn't much good if you can't actually find the image that you need. Work with searching for specific images, even if you don't have tagged keywords, and filtering the search results. Then, gain tips to help keep photographs organized.
Lesson Info
Search, Sensei & Keeping Organized
The next part I wanted to jump into is what I think is one of the cool features, and we're gonna look at search. And then we'll look at filtering photographs and finding photographs based on kind of search options only in C. C. So I don't care about the classic world anymore. We're gonna focus strictly on finding those photographs that sit in the cloud in the main interface, and it's in the IPad version. It's in the computer version, but we're gonna jump back to the computer version now because it's just a little easier to see with a little bit more screen real estate. But the same elements are in the phone there in the tablet version, and they're in the desktop version. Up here at the top is search all photos. This is the search bar, and this search bar is driven by the since a machine learning down in the adobe infrastructure. So they're a little brain AI machine. There, anyone everyone call it, There's analyzing all the photographs and learning what's in a photograph. So its able to...
go in and actually not just look at like dimensions and metadata, but it actually can read into the photograph and based on shape and size of position. Given enough information, it learns like that's a picture of the Eiffel Tower, so I can start to ask Search for things that I potentially wouldn't even know the keyword because I just want to find some That's at the end of the day. Like I said, work flows about what I can find and how officially can I get to it? So one of things I love about searches, it's pretty accurate, defining things, and it continually gets better. When this first came out, I would search for stuff and I was like, Yeah, that even right And you send feedback and this isn't This is not a polar bear and global, and but it gets smarter and smarter and smarter and even searches Iran two weeks ago or three weeks ago. And I run today. Um, I'm not losing the things that were correct, but I am started. I see it will get smarter is it's starting to filter out the things that aren't that so is it learns more and more. You get that so we can search and then we can filter on those searches or we can just filter through the photographs. We're gonna start with search, search and Filter, and then we'll do just filters. That's gonna be our order here. So I'm gonna search all my photographs, and I'm gonna embarrass my dog. Okay? I'm gonna search for the word cat. So in my collection, I got cats. I own three cats. I don't own three cats, three cats on me. I'm research for Cat. There's what My dogs embarrassed. She's the first hit. OK, so But those are the photographs that the cats and you could see two little bunny rabbits showed up in their that kind of looked like Puddy cats. Okay, so it's gone in and it's looked the system, and it's like, Okay, that kind of might be a cat. And in the case of search, I would rather have it be a little broader then too tight. I don't want you to miss the things in the catalogue. And I'm fine looking at my dog and thinking, Oh, actually, her mouth yon They're like normal cats. The only thing that could dislocate their jaw that way. So it's the yon position, the ears kind of pin backs the waste going and by the way, that's there. But it's found the other cat photographs that are in there if I want to search for milk. So I went to Yellowstone and I photographed some milk. I don't know where they are. I don't know what the date is there. Not any albums. It's gonna go through now, and it's looking through the photographs and then it comes up and it finds all my photographs that haven't elkin it. Different positions stand in the lake. You can see the exposures blown out on the exposure by burning explosions going out on that one. So the exposure being blown out on that didn't affect that. It actually looked. Now this photograph particularly. I blow it out enough, and I tell it to search for, like buffalo or deer Aiken trick it into thinking it might be that, but these are the only oak photographs that are in that that cc collection. What about something a bit more abstract? I want blue water. How about we search for blue and a broom? Like I said, it is rarely ever the search bar. It's my fingers. Oops, that's not good, he that was this keyboard shortcut. Blue water. I'm not great. And give me the grid view. Okay, so everything that has blue water, Navy like Wait, that's black and white. Well, it's black and white, converted through light room. It's blue water underneath it. This is a landscape, but that's a thunderstorm. And actually the time of day and the way the images. Actually we shot. It's really blue so that wheat feel it's in front, even though it's yellow, has a kind of blue underpinning to it. So I'm like, OK, I can see why that shows up. This is actually ah, Mammoth pot. Spring's out. Yellowstone's was this rolling? It looks kind of waves. Okay, I can buy that being a little weird, but it's found a swimming pool. It's found. Ah, this is a little, uh, seal water behind it. Those images we put in the fire dancing. So if all I know is, I can remember that photo had blue water. What? I have ever keyword blue water. Probably not like I said. I mean, stock photographer might have, but I wouldn't have. Okay, So pinball. Now you can see there's an album pinball wizard. So It's just gonna found my album there. So it'll search by album little search by the actual Keep the information within the field. So I've got a anything I can kind of think of. I throw into that search engine and it's odd what comes up. I'm like a search for ah Green, uh, people. So it's gonna go out now. Looks at all the photographs, comes back. Sometimes you get nothing. Sometimes you get back something but anything. I'm looking for us. In this case, I have no green people. But if I'm looking for green people, I like. I remember I had a kid and grant outfit or something like that would be the thing I would search for. I don't have that particular one, but so I'll look for things, even if I'm not sure the things that are kind of abstract now if I want multiple keywords in there, I want camp. Keep hitting that keyboard, work it camera, Put a comma in and cat and I'll end up with two key words now. So instead of it being one, I've now searched for cat and camera. In this case, it's the operator is an and not an or so there's not a cameras or cats. So one of the things that hopefully comes with search engines will be able to change the parameters of I want it and or or or either or element. Because if I search for just camera picking up things, that there's a camera. But it's picking up things that it has cameras associated with the camera. And, like I say, it's a little broadened a little wide. But I'm okay with that. I'm gonna go back to the elk example. The other thing is, once you've made a search long as you have an accident, come back in and you need the search again. It will come back. The results come back a lot faster to the right. Here is this little funnel. This is one of those, like Daniel. Things like I used to always think What a weird little shape I don't like. Why would you pick that? Finally, I was like, Oh, it's the filter to narrow things down and it's a funnel. Okay, so what the This is the filter and limit search results. So in this case of the elk we're looking at, I can come in and say OK, what camera? Where they shot with these leaders shot with a D 800 or a D 8 15 I like cool. I want to see only the images that haven't Elkin, um that were shot with the D or I want to see the ones that was shot with the D 8 So those are the ones shot with the 8 location. They have location information that was put in there. I can nearby location, sink status. Are they sinking? Are they backed up where they stored on Are they sink from light room? Classic. So in this case, like I've searched for my help photographs in this case they're all sink from classic whenever I search for photographs and some of them were shot on my mobile device but shut were coming out of classic. But I want to see the difference between those. That's why I would choose for sink from like from classic. It'll ignore anything that was shot and imported through the CC app and only show me the things that were sink. So it's a way to narrow that down over here. I've got star rankings pick flags, and this is for images and this is for video. So show me my videos. Only showing manages only. And then if there are keywords, surely we have a question about keywords. I said it would import the keywords, but you can't update on exports. Keywords back out. But if there are keywords on there, I could choose to actually sort the filters by the keywords I have. So it's a way for me to really start to narrow down what I'm looking for. This is something a lot of people when they first start using CC one, they never click on that funnel. Because you're an adult, you don't click on things. You don't know what they are. It might blow up the computer. Um, but the funnel, if you click on that, you get a lot of information to help you find things. Because remember, efficiency of the workflow is about finding what you're looking for. So in this case, I know I wanna help photograph. I know I wanted d 8 50 then let's say like I wanted it to be, Ah, sink from light room classic. Okay, who? I've got that So Now I know if I edit this photograph will appear back in my classic collection. So I have a question kind of a little bit going back to the main broad search when you is this concept. Because obviously you've used this concept a lot. So if I have never used this before, is it like the Serie concept, where the first time I put it in its going to, like what? And then after that, it's gonna keep learning from there. No, it's actually I don't want to say freakishly good, but it was, I mean, even in the earliest beta, when you could first use it, I was like, Wow, this is good. And the more photos that gets fed, the smarter it gets. And so it's already been fed. Who knows how maney, hundreds of millions or billions of photographs to learn, And it's starting with that knowledge. So it's not starting with your getting your own customized experience of search. You're getting the power of every photograph that adobes got in the stock portfolio they've downloaded, been uploaded and looked at by this engine, says this is what it is. You're getting that horsepower to come in through the entire process. And so, to me, that's the The interesting part about it is that you just start with light room, See, seeing out of the gate, you're in a good spot from a search standpoint. And that's why if you're not a keyword person, this is kind of cool piece. You get photographs uploaded, I search for, um, I'm gonna search for, uh, fire. Okay, so I didn't pick up the fire dancer. Okay, so then I can pick up to see if it's got that. Yes, which just doesn't know what he is. So yes, I know it's in there. So then I would have to start to do a little bit of my thinking about, OK, where would that possibly be? Um, in that. And if I can narrow that down like, Okay, that was probably 2010. When I took that, I could start to try to narrow the construction down a little bit. Every photos, got the search things in there. It just doesn't know what that is. Um, and if you were honest, when we look at some things, like if I search for a go, see if we get that? Yes, the exit picked up some of those pool ball. So, you know, the more common the thing is probably easier. It is to find abstract like Oh, and if you like Oh, I shot this weird metal rusted fire truck handlebar, and you're like, Show me rested fire trucks. Its gonna be like, you notice that big of the panel bar doesn't know what it is, but it could find rust or metal. Something like that, Um, in the search. The other piece is I'm looking at all my photos now. So here's all photos when I mean, I could just turn the filter bar on. And now I've got access to all of this narrowing of the fields down as well, so I don't have to search for a term. What I can say is, I just want to see all my four star photographs. This operator here is greater than or equal to four stars for equal to four. Stars are less than an equal a four star. So I can click on the little math descriptor right there to change when I'm looking for So I want Were they equal four star? So these are the photographs in my collection that equal four stars. So if your workflow is like one of work flows I used to use that I I liked was I put three stars on photographs that were being edited four stars on photographs that were done being edited in five starts. But they were printed. They didn't have any stars. That meant they weren't in the world of finishing. So if I searched for anything that was equal to four stars, I know that those were theoretically done. My problem when a workflow scenario is if I can see something, I will edit it. I'm just I'm even if it was done. I'm like, I think I can fix that. I mean, anybody who's taken one of my in person classes knows you never show me a photograph and ask us then asked me if it's done because I'm like, I believe you believe it's done, but this is not done. Here's what we're gonna do next, most because it's not my money that's being spent on the printing. Um, but I did that workflow because I could exclude and only look at three star images knowing that those are the only ones I should be editing. So in the way my world brain work, that was my workflow. So in here I would come in and look at you. Show me only three star photographs on the day that I'm editing, the only thing I could look at this three star photographs. That's how I used the star system. It wasn't because it's a great photograph. It was telling me what I was allowed to work on next and when it got done. So if this image got done, that image, we come in. Here I go to the info are, Make it four star. I come back to my grid that's gone. I can't edit it anymore. It's moved on to the next phase. That was a workflow thing. And the spilt er search bar helps me, because I this is I had it sometimes gets done. I changed the star ranking because even if I come into the edit tools, my star rankings at the bottom. So I fixed that guy click on the star ranking. We're done back to the grid. Hope I didn't change it. If I change into four stars, he'd begun and move onto the next photo. And then when this queues cleared and I'm I didn't work for the day is done. That was the way I that was that way to use the three stars. Okay, a couple other things when we're in this view. So we take out the search results there under people. I had mentioned that we had a sort of my people, so I want to look at photographs that have David. I mean, you'll see that Dave just appears in the search bar. So basically, what this is doing is basically building your search parameters up above, So I want Oh, he has a hat and everyone was in search for David hat. Um, if I want to do camera. So in this case, these air, all my cameras that are in this collection So I'm like, Oh, actually, I want to see everything that I shot on my IPhone six or seven for my D 300 0 I gotta get out of the apple one. Get out of the apple in. So here's everything was shot on a D 300. So did you keyword in Dave to build that collector that album? Great. So great question. Uh, let me answer that in, like, one minute when we worked my way across animal jumping elshamy to turn that on And how that gets created. Um, location. So if I want Ruby Beach, I know those aren't Ruby Beach, but I keywords stuff weird. Yeah, I told you you were not my thing. Thank if I come over here and I choose, say, my d 8 10 So those are the images shot on a d 10. And if I want to clear that What? This little icon right here that I that tells me that there is something active in the camera field by then. Choose the location and shoes. Cannon Beach. You can see that. The act the I is active on both of those. Now that's telling me that I've got a filter applied, so that's a little thing you may not notice, but it's one of things Will keep you from going crazy. Could be like, Look, I know I know that photos in there I know I shot that on a d 8 50 and I know it was this, but if you have added another sick, he were parameter something like that That would have filtered it out that little I toes. And then if you want to reset that like I don't want the camera setting anymore, I can just click on the I and it'll actually just remove it. You can come up here and click the X and the search bar as well, but I will remove from there when you want that bar to go away, you can just talk about filter borrowing off. Okay, back to the people questions. So how do I get that people elements set up to be really creeped out under the preferences? Uh, under general under the general tab, A couple of things in here from a metadata standpoint, you can add your copyright that you want to appear on your images is their imported. So when it's you shoot, you want the copyright applied Another copyright field. You can type whatever you want in here. Well, I think really you got to remember is on January 1st 2 every year you got to come in and change the year. If not, you have to mainly go back and fix all that, or just assume that you shot every photographic entire life was copyrighted in 2004. The people of you down here is what you enable. So you enable the people view, and then that allows it to go that you're giving the dhobi the permission to use the organization engine to go look for where people are the same in every photograph or the faces in every photograph. So from a privacy standpoint, if you don't want them to go and look at your photographs of what, you just don't turn it on and they won't go scan that way. But when you turn that on your giving them permission to go look across the faces and then bundle them together in a basic way of the face looks and it's good. I mean, it's previously good. I have ah, friend who's got a photograph and he was looking for He has all of this stuff and his daughter was in there and a photo came up in the search result. We were like like everyone had his daughter and I were like, That's weird, like she's not. This is not a photograph of her, but on the wall in the background. It was a photograph of her, and it found her face in that photograph. So I mean, it's it's it's it's pretty good, but that's where you turn that on. Once you turn that on, it goes through all your photographs and it takes a little bit of time like you'll see somebody show up and then you be like, But there are more people than that, and then those people will disappear or not despair. Then more people show up, and then more people show up more people as it figures out what those people are. And then when you're in that interface, it's over here. When we get back into the by people here, If you click on the little option here, you can choose how to sort them. But you can also choose to show in high people, So if you're like, uh, that's not that's not people that I know or whatever. I don't want those people to show up in my results. You can uncheck them and then they would disappear from that search results. Um, if you want to rename the person like there's, you can click in theirs, that's that was my brother. So Jim Gregory's so that When you look at the people of you now, it would have his name and you could start by first or last. That's how you get people in there. If you decide freaking me out, don't do that anymore. You just turn that off. It will remove that data, expunge it and goes away. It's the same thing. In classic, there's a facial recognition and classic CC. They would do that as well. Um, in the right. Down here in the, uh, is a little face icon. That's to build that interface for for a classic. The thing is interesting is the CC version is better. So because there's more horsepower behind the the engine to calculate that stuff, it's able to find that information, I think, in a more robust way. And so you actually get better results on the face of recognition out of the searchers out there, and it's not in. I would say it's I've never seen it. I've seen it occasionally, miss somebody like gotta bury to shave the beard. Somebody gains weight, lose weight there in a parameter enough that it's not 100%. But it's I mean these photographs of my little brother from 15 years of 20 years of his life that it's been ableto pull him together while he lived up here. This photograph right here, he lived up here for a long time in, like, Costco is the thing. And they lived in town without Costco. And so when he Ah, we're going to his place. We found his phone and he had, like, nine shots. And this is the day Costco open in the town you live in. And he was trying to get this perfect selfie of the Costco signing came in the background. He loved Costco. Um, so yes, so that's the search element piece in there just is a keyboard shortcut is I've been bouncing in and out. Down here at the bottom is the view for getting into a larger photograph. Um, and then you have a grid view and there's two grid views. There's the tighter view. And then there's one with all the star information piece, so the geeky will talk to you between the two great views toe show you some of the date or not. And the D key is the detailed view they get to the larger our interview with the of the peace. Um, if you mouse over anyone a little tools, if it has a keyboard shortcut will be there. So are you. Eso keywords are for the I've. Yet I It's the info palette. If you mouse over pretty much any tool, it will show you what the keyboard shortcut is. Um, learning the keyboard Shortcuts for the keyboard is great. There are keyboard shortcuts. If you're ah, tablet user and you plug in an external keyboard, they're not exactly the same. But there's some limitations in their place. But there are some few keyboard shortcuts, their tablet as well. You guys have any questions about searching, finding, filtering, sorting. I guess it feels like a redundant question, but those people will that take up extra storage? I mean, if they're annoying family members that come with a lot of baggage, they always take up extra space. No, no, there's no no extra space
Ratings and Reviews
Wonderful class! I am 100% new to any editing tool, but wanted to be able to learn basic edits as well as categorize my photos. Daniel Gregory is able to convey his vast knowledge in such a relaxed, easy to understand way, that I was instantly drawn in. I am admittedly "electronically challenged" and just started a journey into Lightroom CC. After taking this course with Daniel Gregory, I am not only amazed as to the abilities of Lightroom CC and feel much less "overwhelmed" with the program, but am also extremely excited to learn more! Definitively recommend 100%
Daniel Gregory is an outstanding teacher. Simple to learn. Easy to remember. His teaching style is relaxed - but very informative. This is the best Lightroom CC presentation I have had. Bravo!
Such a great class! Daniel is so knowledgeable about the whole LR ecosystem and explains complex details clearly. There's so much valuable content packed into this class. I highly recommend for those moving from LR Classic to CC (mobile LR) and for those who are new to LR CC altogether. Highly recommend.
Student Work