Sharing using Lightroom CC
Daniel Gregory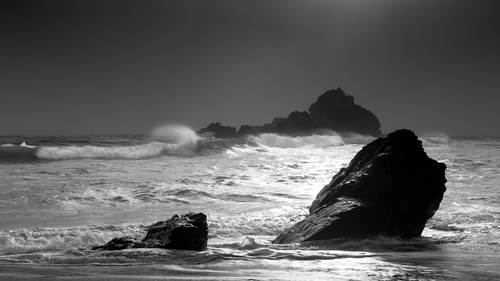 Sharing using Lightroom CC
Daniel Gregory
Lesson Info
19. Sharing using Lightroom CC
In the final lesson, learn how to share images, from a quick web export, to exporting a JPEG. Pick up final tips on syncing, preferences, and more.
Lesson Info
Sharing using Lightroom CC
last a couple little things before just in terms off interface things about using the program that I think you're helpful. There is a little like, if you don't know a little bit on the annoying side. So not significant to potentially editing or staying organized, but some things to help you keep your sanity a little bit. Um, like I said earlier, the grid view has two different variations. You've got the kind of the full thumbnail version, and you've got the limitation view. One of the other things you do have down here is you've got an option to change the sort order for how the images come in. So that little descending staircase thing you can come in and change like by file name by the star rating. Reverse the order. Um, you know, sometimes we come in and we work on photographs, and the capture dates Fine. But if you've star ranked and you've got your five star images and you want them at the top of the list to sort by five star images without having to filter is kind of nice, because...
then you can kind of see what else is not behind their this over here, actually adjust the size of the thumbnails. So I've watched a lot of people work like that and drive themselves crazy so you can just come in and adjust the size of the some nail That way, the safe to in the shared A Web here so shared a web here activates the same one we saw before, which will generate the girl in the link. Um, save two will actually let you export out whatever photos you have selected and download them to your local hard drive. So some people ask like like I'm in light room CC. That's great. But I don't need that photo to give to somebody so I could download the original file. Plus, the settings was a DMG, or I can download it the J Pigs, and then I could just choose where to save it on my computer. So to get a photo out of Sisi because you want to give it to somebody and you don't want to share it on the Web for them to download, that's what that share, too, is that it's basically the save as many version of an export to get it out now you don't have all the export options you had in classic you get. If I choose a J peg, I can choose full size, a custom size where I can specify out dimensional link. So if somebody says you need to send me a 1200 pixel J peg, you can only set that here. But you can't go in and do the same granular level of export. You could, um, with the other format. This cloud button up here is interesting because it tells you, and it's on the IPad version. It's on the phone version as well. It's going to tell you the sinking part. So in classic CC we saw, but never left corners. It likes 11 photo sinking, six photo sinking. The little cloud will have a blue spinner on it if it's actually sinking. And then, if you mouse over it and pull it down, are you touch it on your bipedal, tell you what's going on with sink element to when you're working in this environment and you've got the cloud. There is, I think, some trepidation. Sometimes like, is it actually doing anything? If the blue ball the blue circle is spinning, it's sinking and doing something. If it's not spinning, it thinks it's sink and it's done and you may be like, but I don't have what I think you know that case stop and probably restart the program and then it would it would reactivate. But that's a piece for that question. I'm going back just real quick to what you were showing is toe save and then to send to someone Can you send a group of photos said yes. So if I come in and I grab a collection a range of photographs here and she saved two, it's gonna export that night here it says the nine photos. Yeah, so we'll export. Um, all this one into whatever folder I tell them to go to. So this case, if I drop it to the desktop, just those nine photos export to the distance under the preferences. Last little piece, I wanted to just touch hours in the preferences. We went over this this morning, but I wanted to go over this again. If you're storing all of your originals to a specify location, is gonna download them, put them on your hard drive, and just slowly, Philip, you're kind of your hard drive. Smart previews with the percentage. And then this up here is actually showing you your hard drive and kinda, how much space is there and how much it's actually going to use and allocate. Um, under the interface, um, you've got options for deciding, like how things are going to start compression wise, like the panels be expanded automatically. They see the smaller thumbnails. How big should the text to be? Larger, small, severe? I'll say me and you're saying that you don't need reading glasses anymore. You would set the large text so that you could prove you don't need your reading glasses, um, and then swipe images between Task Pass. If you just use the track pad, click on the AIPAC's who used to flip it on that IPad between the edit modules. That's a way to actually simulate what you had on the on the, uh, pad there. And then the last one was under general um, the other little piece. And this is for classic and first cc. Both the graphic processor helps speed up some of the editing process or certain things that can offload to the graphics processor, calculates things little faster. There are times where the program will start doing some weird stuff, and it's dependent on your computer. It's dependent on the there was a lot of things coming. Sometimes if you're seeing weird things like my brush just disappears and you've restarted. You don't losing uncheck ing this graphic processor and seeing if that fixes, the problem works and it works in classic both just every once in a while, something with the way it's trying to do. The math that calculated passed between the CPI on the graphic processor does something weird. And I get that email a lot from people like I got this weird thing. Turn that off, it seems, resolved the problem, and then the last one is your account. Here, we'll actually show you in your cloud storage. Whatever account you have, how much the story to you. So if you're on the standard plan, you have 20 gigs. 20 games could fill up pretty quick, so but this is where you would check is under account summary. You can actually see how much of your 20 gigs or one terabyte two or three terabytes you're actually using. Um, I'm in that regard. All right, you guys have any questions that we have? Any other external questions? Let's see, and we do a final check. Oh, I thought you were raising your hand. Uh, I know it's that there was a lot of conversation today about what you can dio in CC classic, where you start where the best place finish. So Ally A has been with us for most of the day, but again, seems like we can on Lee go from classic to see. See any resource is if you're traveling and importing straight into CC or shooting on your phone and you want it in class it so eso in classic under the preferences under that light room sink. If you check this, specify location for the ecosystem images. Anything you shoot on your phone or add will then download and appearing classic. So if I was working the phone and traveling only doing the phone, knowing that is long is that is checked and I have the download folder. It's gonna pull those images down. Then I have access to them in my classic environment, and that would be, I think, the that's the at this point That's the bridge to kind of complete that, right? That loop, Um, and you could make edits on those, and that'll sink the back and forth. It's a sink object in there, but that's how you're moving the source back into the in her case, the master cataloguing classic. So that's my That's the dog who gets embarrassed that she's a cat on the adobe search engine. But I am so that's the studio, and there's my contact information. My podcast is the perceptive photographer podcasts, and it's never really about anything technical or anything like that. It's more introspection on the artistic side of being a photographer, and I'm pretty much dang great photo on every social media platform piece. So you have any questions? Feel free to reach out. That's my email address so you can feel free to email many questions. If you're asking to this, just put like CLR creative, live in the subject line that will help me know that your emails important
Ratings and Reviews
Wonderful class! I am 100% new to any editing tool, but wanted to be able to learn basic edits as well as categorize my photos. Daniel Gregory is able to convey his vast knowledge in such a relaxed, easy to understand way, that I was instantly drawn in. I am admittedly "electronically challenged" and just started a journey into Lightroom CC. After taking this course with Daniel Gregory, I am not only amazed as to the abilities of Lightroom CC and feel much less "overwhelmed" with the program, but am also extremely excited to learn more! Definitively recommend 100%
Daniel Gregory is an outstanding teacher. Simple to learn. Easy to remember. His teaching style is relaxed - but very informative. This is the best Lightroom CC presentation I have had. Bravo!
Such a great class! Daniel is so knowledgeable about the whole LR ecosystem and explains complex details clearly. There's so much valuable content packed into this class. I highly recommend for those moving from LR Classic to CC (mobile LR) and for those who are new to LR CC altogether. Highly recommend.
Student Work