Shoot: Noir Lighting Part 2
Lindsay Adler, Jeff Rojas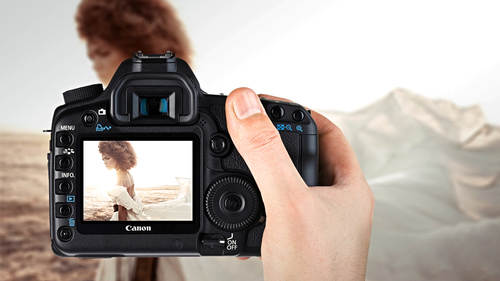 Shoot: Noir Lighting Part 2
Lindsay Adler, Jeff Rojas
Lesson Info
23. Shoot: Noir Lighting Part 2
Lesson Info
Shoot: Noir Lighting Part 2
so jeff yes you wanna what was the shot that you had just done you want to direct him again as if you're in the same time so safe lindsay was shooting the same time and we had that whole justice scene um so I would I like for example this frame which was totally different than his chin down a little bit so I'm gonna I'm gonna direct you again um the line before justice about five words before just start saying that and say justice the same way that you did before and I'm saying that so that what while we're recording she has something to play with um are you recording this audio right now yes this is only reference audio mentioned that before oh I just I don't know I don't know if I want tearing it it's there it's there not hearing it's fun just leave like that okay they just told me to mention it see that that the audience couldn't hear it should be running they had messed with it it's recording as we speak okay wait can you hear the audio we can hear you perfect chin down a little bi...
t perfect right there and read those couple lines look back at us for the camera where I was here so look back at me I spent most of my life just perfect okay I'm gonna try that one more time I rio there c this is usually what I doing how are you over there to make sure she's okay so that goes back to a camaraderie on set at any given point if you're working with someone make sure that they also feel comfortable make sure that they're okay because the second you you feel like you're counting on them and for whatever reason you're not getting the shot that you need they're no longer your backup now the work is completely on you so we're constantly always if you notice asking each other how are you you know basically backing each other up like batman and robin okay one more time I'm not I'm not more time I spend most of my nights true justice perfect too you had if I was using two cameras on set so for right now we're not using two cameras just because of the life you want you guys to say but I would shoot two different versions where if he whatever reason I didn't get that line correct the first time but I like the way that he uh started saying at the end I can cut the two together to make it sound appropriate so okay what else do you see lens in regards to the specific set so like I know that if he was leading and I'm just doing whatever I would shoot just a close up of his lips saying just you know like just really close up because he's saying like the kind of corny jumps you would see that on guy I know that while he was shooting if it's something that I'm like oh it's not that interesting I'd pop around and get some fun details what I'd probably do is once we knew everything was set up the way it would be any time there's downtime the whole time I'm getting details I know he can use them for something to cut in if something doesn't work together smoothly got so ultimately working with somebody on set okay so I'm going to stop lighting indirect lighting and discussing this for two seconds directing any type of shoot you're not just directing that person you're making sure an event planner so everything is you're coordinating every single piece of that set making sure that you're getting props if you need props working with the person making sure in understanding what they what their role is you saw me discuss with him before listen look you're going to be saying this don't worry about it reiterated we'll do it a couple different times in making them feel comfortable same way that a production assistant would do you are a one man band unless you have somebody else on sets if right now she's getting ready teo to shoot a difference shots with one fifty I'm speaking to my client the same women speaking to you guys and speaking to them and making sure that they feel comfortable so let's if I was messing up in the corner I was doing something bad they don't get to see it all they see is the person interacting with them so it's always making sure they had batman and robin and a team working with someone so she got prepared to do that shot while I was speaking the whole time he was listening to me that whole time and never notice unless I mentioned her so again with working with other people on set so like a a stylist on a shoot and say they are so and business are you boss essentially so if your stylist is getting in the way or whatever what what your son your technique it depends who's the client because with lyndsey her one of her clients is her stylist her science stylist will hire her to do things which sometimes at that point it becomes a little finicky because when she's hiring me to do something technically she's your boss but when you guys are doing something together for a project technically you should be lead but what happens is sometimes those rules mix and they become blurred so depends on the relationship that you have with that specific silence at that point if you're the director for the shoot generally speaking it should be you running everything and then helping you so it's whoever's paying you is kind of like my my thought process unless no one's getting paid and then it's all whoever's your vision then you organize it that way tell my my thought process okay lindsay what are you seeing there I'm just getting she's really creative so it's funny because I just let her do whatever she wants and then I just use it later I'm like oh that was cool good idea it's just how I do things on set electric because l city in storyboard everything so you guys know I sat there during lunch and found out the shots that we need for the specific scripts but lindsey will shoot little detail shots like that and they kind of make everything flow together so if I say nighttime I can use that clip and say okay well that was night time so okay you got it details shot so you want to take um I mean you're welcome move onto the next thing but I would get this lake for me one of everything and I get one of the clock one of the phone and get a whole bunch of the type of typewriter that because I would have it rack focus across the keys and get a few angles and his fingers on the keys but I'm just following you okay next thing is him picking up his uh actual phone right cause he's going to say it was russell to town we're looking to bend my ear with the latest buzz and I'm thinking I want that close to his ear I want to see that I wouldn't mind actually the one fifty on his ear like that so if you pick up the phone you're gonna put it close to your ear lends if you could just get a nice detail shot of that and the funny part is I said I don't always shoot the one fifty but for right now and I used auto focus to get me focused do I want to focus on his handlers lips jeff um I would say his lips five so for right now I want to get the detail shot to the lips because that's the most important part he's speaking to someone or you could do if you have if you want to rack focus from the phone to the lips you can do as well can you darken just a tad yeah and it went up three twenty three twenty perfectly so that's where we were before so you just wanna make sure that your similar in regards to the exposure itself okay so right now she's focusing on his lips the one fifty has a very we spoke about this about two three sounds very very thin razor sharp thin focus they go okay so can you read me your next line phone rings it was also to looking to bend my ear latest buzz turns out nobody ran a stop male execution style cops found the body late last night behind the brave horse tavern like a lifeless doll thrown away last world you have to read the first line again sound really aggressive the same way you said justice and I would also have him not say anything because maybe he doesn't want him reading and seeing his voice the entire time he did not necessary you don't need to see his voice since her time questions he's not locked up right no we'll discuss that so just keep your camera focused on his face there let me just focus on his lips and I'm looking at this the way that I would organize it and I like the fact that she gets detail shots and if he knows I was shooting a lot of wider shots and that goes back to what we have mentioned before that we tend to get what each other is not getting so constantly remember and we tend to focus on shooting one specific style I think psychologically so try to do the polar opposite of what you've just been doing for five or ten shots whatever you're trying to do because I wouldn't have this for editing purposes like that if I like that that looks good like that I would grab video I don't know why but you had a voice over most of it and you don't really see him speaking at all during it and in it and it fit my question is is when you're doing say a music video or whatever our video to go along with music and it is the singer saying do you always do you need to cut away to them sitting and actually seeing a song so you match up the audio it depends on the bed like the band or the people that I'm recording you've probably seen a lot of music videos where it's something that just doesn't make sense wei have a favorite way have a favorite band that we love that they came out this crazy music video that has nothing to do with the lyrics being played it's just extremely artistic on dh then on the opposite token just a diverge a little bit I was mentioning to some of you during lunch there's a specific band that they worked with photographers generally to direct their video pieces and the reason is they'd like the stylistic approach of photographers and the person that they lasted a video with was a fine art photographer so everything was color grated to look like it came from film so it has that really really grainy film effect to it and it's all in black and white so it looks really cool but they wouldn't have that if they don't work with film photographer that goes back to specific styles of you shooting so they look for somebody that stylistically shot that way and let the scene that way in this specific shot for me I kind of like that old nineteen forties nineteen nineteen thirties nineteen forties look so I have thiss shot in color so I can play with color if I like color if I can shoot black when I should have black and white but it goes back to its all creativity that's the only thing that I can tell you like lindsey will sit there she'll shoot and it's okay to be creative lindsay when we birth both start first shooting video I think it was more lenient because neither of us knew what we were doing if that makes any sense we had to start practicing toe understand what we were doing I know that lindsay sees things a little more creatively than I do in regards to little detail shots and things like that I'm very focused on getting the main shots that we need um with our pieces like the baby video if you don't remember that there was a detail shot of the toes when it first started off that was lindsey then there's a detail of his face that was me and then there was a detail shot back of like a little tiny hands that was lindsay so it goes back into what we're trying to see and as I'm sitting here speaking to you guys if you start paying attention I know everybody and creative life can see this um she shooting all those little detail shots so that way when I'm editing for all intensive purposes if he doesn't do a good shot or if he doesn't do a good line I have something to cut too okay right now and I mentioned this before with audio I'm recording all the audio on leah's reference I'm gonna love him up next after break to show you guys how to laugh somebody up how to record that audio how to reference that audio because right now all we're getting if you just you want to come up here I'm gonna show you something if you want to listen to pick up these headphones here so these air the audio headphones for what we're recording um if you could do me a favor do you mind reading your first line again yes so if you guys two seconds if you guys can run audio from that specific mike so the students on creative life can hear it the same way go ahead phone rings there's russell to tell looking to bend my ear with latest buzz turns out nobody ram has got nailed execution style how did that sound to you because it has a room that's what that's getting so I'm using that as reference to what we're shooting thie cameras are also picking up audio as well I can use that his reference I can lay the track down that first and then start laying down my lab mike so I have basically three tracker I could use if I wanted them what if you find he doesn't say it in the same way you know how we are all announce things differently each time we speak especially in this situation because he's facing here could be sitting on different spot what do you do in that room with her right now she's shooting those details shot to his face and she made a valid point she goes I'm just going to film him not speaking warm so that way when I laid the track on there it's artistic approach is he's talking a couple words that's it I mean I can literally played him speaking and he's on the phone so it's matched action at that point he's saying he's on the phone he's on the phone even if he's not speaking maybe he's listening there's no there's no difference there I mean he doesn't have to be talking to be talking this whole scene could be something from his head you never know where things are going that way it could just be us recording and there's they're shooting that way so next line um let's see I liked the phone style execution style is something that I want to go ahead and accept and accentuate so let's go ahead and focus I think on him did you want to get your side are looking after you ok so execution style I'll go ahead and look look at him almost like a little forlorn at that point I already saw him have this specific angle nice detail shots and if that's what I want to see for that specific let's go while he's on the phone so I want a different shot we spoke yesterday about a certain degree before I can go ahead and shoot again so I'm gonna shoot something let's say here and look at his face and look almost a little frustrated that somebody just got shot execution style but he should be a little more than frustrated way should be sad so there goes that fifteen degrees what happens is I'm shooting on this side if I would've just move over a degree it looks like a jump cut the second I move across that fifteen degree period it looks like a diff cut a completely different cut so I could mould together okay fifteen degrees minimum minimum that you want to move anything more than fifteen degrees doesn't look like a jump cut and you'll notice that on a lot of our interviews like her interviews she'll be in one side and they'll be two cameras facing at her one side literally twenty five thirty degrees from one another so that way was she speaking if lindsay's perfect absolutely perfect but for whatever reason she messes up which is never I could go to the other camera you're really smart today
Ratings and Reviews
This great workshop helps me to start a new experience with video, Lindsay and Jeff are so clever with a teaching very easy to follow, now I know the basics to work with movement, I got a new vision on how to take advantage of many years of photography experience, this is a new medium but image itself is the same, I recommend this to any newbie interested on getting a solid base to start.
Fantastic class! Watching it in 2019 - and still finding relevant. Excellent way to ease photographers into the scary waters of video footage and production... and perfect for somebody who already has some basics to take it up a notch and challenge themselves quite a bit! Loved this class, very helpful.
I bought this class because, I recently bought my first DSLR with filming capabilities. But when I start looking at it and after watching a couple of instructionvideos on YouTube I kinda got overwhelmed. This class broke it all down into clear pieces for me. Lindsay and Jeff have nice and clear teaching style. They covered everything but didn't get to far into the nitty gritty details. They always told how important something was and if you have to do it in a certain way or that is your artistic choice. I certainly can start off with making video with a lot more confidence now. The course is packed with information. It took me much longer then 3 days to watch and take 37 pages of notes!
Student Work