Publishing Your Unbouonce Landing Page on Your Custom Domain
Isaac Rudansky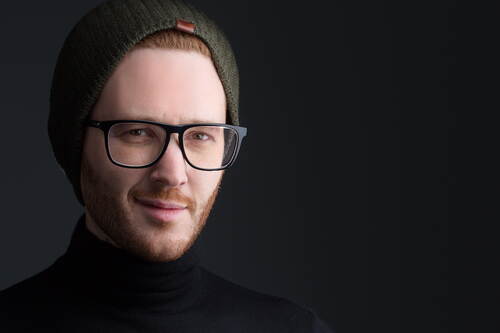 Publishing Your Unbouonce Landing Page on Your Custom Domain
Isaac Rudansky
Lesson Info
38. Publishing Your Unbouonce Landing Page on Your Custom Domain
Lesson Info
Publishing Your Unbouonce Landing Page on Your Custom Domain
How do you design fans? And welcome back, let's go and publish this page on our custom domains. We can preview it in a real live environment. So we're gonna go back to your review and I already published this page on the default unbound pages dot com domain that they gave me just to do a couple different tests. But we want to change our U. R. L. To our custom domains. So we're gonna click over here to change your real, simple enough. And we're going to scroll down and click add a new domain. You have the option to use a sub domain of your current site, which is probably the most common option for you. Right? So if your site is acme dot com, you put that in over here and then you would do, let's say quote as your sub domain and you'll be able to set that up. Okay. But we're not gonna do that. We're just gonna create our own domains. It's going to get cd pap dot com. But for my sub domain since unbounded dozens of sub domain, I'm just gonna simply put www. Dot right. Fantastic. And you'r...
e gonna get a warning that you might break your current website if you have a current website obviously, but we don't have a separate website. This is going to be our domain. And I added for $5 a month. And now I'm going to be giving I'm gonna be given instructions for how to go into my hosting provider and set that up. So I'm going to send, I will set my senior record myself and here are my instructions. Right? So we're gonna have to change our DNS records. We're gonna make your c name record for www. And we're gonna be pointing it to un bounced pages dot com. Right? I'm just gonna copy unbound pages dot com. So you don't have to type it in click continue and we're gonna click close. Alright now let's just go over into go Daddy. So I have my domain hosted with Godaddy. Here's my domain details being a zone file. I'm gonna like the new version of their DNS zone settings and I can find my www dot record here and point this two Unbound pages.com. And I usually do, I don't know why I do 3600 seconds. It's just what I've been trained to do. Alright so now we have that um everything is saved and it should be working right? But we have to first go ahead, we have to first go into and bounce again and now actually do go ahead and change this U. R. L. So I'm gonna change my U. R. L. And I'm gonna go to www dot dot com with no subdirectory just leave that blank. Change my U. R. L. And there it is. But I have to republish my page or publisher paid for the first time. Um They're publishing the page and it all worked quickly. This should be working right away go Daddy happens to push these DNS changes really really quickly. Um sometimes your domain, Your your domain provider, wherever you're hosting, your domain could take up to 24 hours but I've really never seen it take that long. Right click open this in a new browser. Here we are. Look at that guys get Cpap dot com. We are live, we're live in our real domain. Okay. Um this is fantastic. Really cool stuff. Now. This is the place where I'm going to potentially add some custom CSS um do some tests, you know, on changing how different elements work. And I like doing that in the live browser. Just it's just much, much quicker. Much, much faster. So that's it for this section. In terms of actually publishing your live page. If you wanted to add some directories, you can always change your your l and add it as a sub director over here and republished. But in terms of your DNS provider, in terms of go Daddy, you're done. Right. So you can log out of Go Daddy, um or your whatever provider you're using and you should never, you shouldn't really have to go back in there again unless you want to add a new sub domain. So in the next lecture, we're going to test out a couple of different custom CSS to style this a little bit differently how we want to style it. And I will see you guys then and we'll go on from there to go to the mobile version of the page. So I hope this is coming along nicely for you. I hope you're learning a lot of really great tips using unbound and just actually putting everything we've learned in this course into practice. So it's pretty cool stuff. I will see you guys very soon in the next lecture.
Class Materials
Dedicated Landing Page Design Best Practices
Ratings and Reviews
Great Job!! Isaac's energy is contagious, he is insightful and engaging. It is a lost of valuable content and I feel I learned so much from him in this short time. He is a reason I will end up with the subscription so I can watch this course again along side of his other courses. My only complaint was live streaming kept turning off and I missed information.
Student Work