Mobile Site Layout in Unbounce Based on Mobile Landing Page Design Guidelines
Isaac Rudansky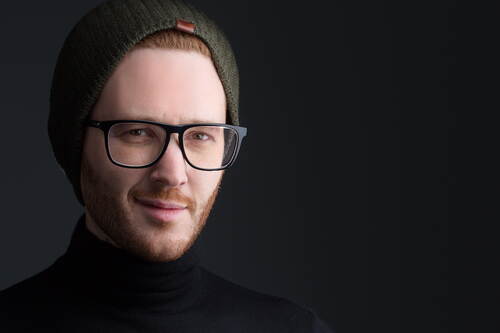 Mobile Site Layout in Unbounce Based on Mobile Landing Page Design Guidelines
Isaac Rudansky
Lesson Info
41. Mobile Site Layout in Unbounce Based on Mobile Landing Page Design Guidelines
Lesson Info
Mobile Site Layout in Unbounce Based on Mobile Landing Page Design Guidelines
how do you design fans? And welcome back this is gonna be super quick. So we want to create a smooth scroll effect. So when I click on this button it smoothly drags me back up to this top form as opposed to just quickly bouncing me there. Where it sometimes gives users a sense of disorientation, a little bit of confusion. It's just not super professional. So the first thing we're gonna have to do go back to our button element and remove the you are full U. R. L. Right so do it as I have it, you just have the hashtag and your element that you're gonna be scrolling too. Alright so remember we want to scroll to this top section, we just grab this element over here and you just paste that in whatever you wherever you want to scroll to. If you want to just scroll to your form itself you can just scroll to scroll up here, you can do that too and just grab that I. D. So I want to scroll to the top section. Um So we have it like that. The next thing you're going to do is going to have to add s...
ome custom javascript. So open up your javascript window over here, you can name it, let's say you want to make it smooth scroll. And I have some custom um javascript that I found online that does this really well and I'm going to add this exact code in the resource section for this lecture. All you gotta do is just paste it in and literally save it. That's all you don't need to customize it whatsoever, ignore the little mobile view notification and because the javascript is also going to apply on mobile click save click republish, go back to your site and refresh and now when we scroll down and hit this button, watch what happens. Beautiful. Right? Which is a smooth scroll back up to the top now. So you want to have it scroll a little bit faster, you can customize that javascript, go back into your website. Open up the javascript. Open up smooth scroll. So you find this number over here. So this is basically declaring that should take milliseconds to get to the top of just 2000 which is two seconds. So if I change that to 1000 milliseconds that'll be one second doubling the speed. Save the code. Save the page republished the page. Wait for paige to be republished. Once it's republished, we're gonna go back to our live site and refresh and see if we like that speed and waiting there. It is done refresh click faster. Alright, I like that. I like 1000 milliseconds in this instance. You can do it however you want, you can make it slower faster. You don't want to be too slow cause that'll just be weird. But this is a pretty typical traditional speed I think it looks great. Alright so that's how you add a custom scroll javascript to Euron bounced pages. Um to give you that professional feel if you're linking back to your main call to action from anywhere else on your landing page. And that was pretty cool. So I will see you guys very shortly in the next lecture.
Class Materials
Dedicated Landing Page Design Best Practices
Ratings and Reviews
Great Job!! Isaac's energy is contagious, he is insightful and engaging. It is a lost of valuable content and I feel I learned so much from him in this short time. He is a reason I will end up with the subscription so I can watch this course again along side of his other courses. My only complaint was live streaming kept turning off and I missed information.
Student Work