Learn Anything: Hacking Your Education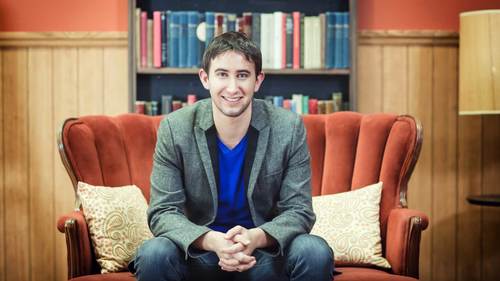 Learn Anything: Hacking Your Education
Class Description
For most of us, getting a good education that prepares us for a satisfying, successful life and career means going to school and attending college. We pay our dues by sitting for hours in a classroom, doing the prescribed homework, and often paying tens of thousands of dollars for the privilege of getting a degree from an institution of higher learning.
But that's not the case for Dale Stephens, who decided at a young age that school and college weren't for him. Instead, he embraced "unschooling," which is self-directed learning based on curiosity, confidence and grit. Instead of blindly following what society and institutions say we must learn and how we should learn it, Stephens offers an alternative approach that is richer, more dynamic and geared to our unique interests.
Stephens is the author of "Hacking Your Education," founder of Uncollege.org, a highly sought-after speaker, and a successful investor and advisor. He and his special guest speakers will help you devise your own personal learning path, figure out your dreams and how to pursue them, learn to embrace your outsider status, and discover how to find meaning and purpose while also making a living.
In this class, you'll learn how to:
Create a personal learning plan that defines what you want to learn, why you want to learn it, and how you will learn it.
Keep yourself motivated when you don't have the structures of school.
Identify what your goals and dreams are and what you need to learn to realize them.
Connect with mentors and advisors who can help you on your educational journey.
Build a community with other "hackademics" to help you learn anything you want.
Create a portfolio to communicate your talents rather than a traditional resume.
Find a well-paying, satisfying job using subversive job search techniques.
Reviews
I'm not able to afford this class now but I saw the live view on CL and want to thank you! So many things I have experienced recently it was nice to learn that I am not alone...talk about filters, time managing as innovators, taking smaller steps instead of reaching for long goals...chunking. Great course!