Class Introduction
Khara Plicanic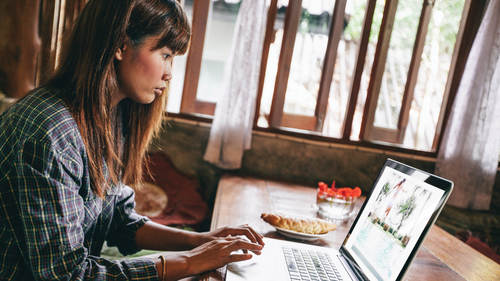 Class Introduction
Khara Plicanic
Lesson Info
1. Class Introduction
Lesson Info
Class Introduction
Today the class is a lot of fun, I think. We're going to be talking about how you can download, organize, edit, and share your photos. A few things that you're gonna be needing to participate with class today, is you're gonna be needing Adobe Photoshop Elements. The current version that was actually just released is Photoshop Elements 15. But it's not required that you have version in order to follow along. So that's just what you'll see me working in today, but it's okay if you have a slightly earlier version. So don't panic about that. And if you've never opened it before, that's perfect. That's what we're here for. It can be a little bit overwhelming at first, but my goal with this course is to get you feeling comfortable with the software, and having a plan to be able to deal with all of your images. So we're gonna take you from the download all the way through an entire workflow really, and then being able to share your photos. The first thing that I wanna do is talk about what t...
he software is. Because I think when we talk about Photoshop and that word in general, there's a lot of confusion about what that means and the different versions of the software that are out there. So we have Adobe Photoshop and we have Adobe Photoshop Elements. And they're very similar programs, but they do have some distinct differences. So we'll be working with Elements today. One of the things that makes Elements unique is that it has a built-in organizer. So what that means is that it's actually like you're getting two pieces of software in one. So we're gonna have an organizer component and we're going to have an editor component. And we'll be working with both of those. So we're gonna start this course by talking about the organizer, and we're gonna take a look at getting your images into the organizer and what that really means. And then we'll take a look at how we edit them and make some changes. Simple things like color correction, adjusting exposure, red eye correction. Fun, simple things like that. And then we'll move into the full-blown editor and look at more advanced things, and working with layers, layer masks, and making selections. And then we'll take it back around to the organizer on day two, and we'll finish up talking about organizing and using keywords and tags and working with some really cool new features involving facial recognition, which is a pretty cool thing I think you will enjoy.
Ratings and Reviews
Just watching this class live. It's my first class with Khara; she is a wonderful teacher, moving at a steady speed but always being careful to let us know what she's doing in the moment. I would classify myself as intermediate in terms of PSE but I've learned lots of little things that will make further use even easier and more fun. I really appreciated her descriptions of the difference between PS and PSE and her encouragement in using Photoshop Elements and all that it can do.
I have only been able to watch portions of this class but every single part that I have watched has been technically clear and inspiring to me. Based on this experience and the thorough, 58 item list of lessons, I will surely be buying this class soon! Thank you Khara and Creativelive for making a class on this topic and making it be super!!
Great course. You can tell she knows the programme inside out.
Student Work