Learn To Light
Sue Bryce, Felix Kunze, Tony Corbell, Scott Robert Lim, Mike Fulton, Clay Blackmore, Roberto Valenzuela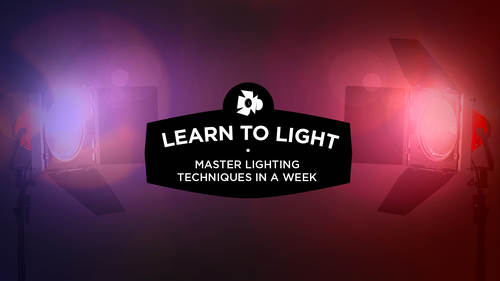 Learn To Light
Sue Bryce, Felix Kunze, Tony Corbell, Scott Robert Lim, Mike Fulton, Clay Blackmore, Roberto Valenzuela
Class Description
Every photographer has more to learn when it comes to lighting and Learn to Light is your opportunity to advance your skills with instruction and insights from some of the biggest names in photography.  

In Learn to Light, you'll hear from major influencers in photography on how they look at light, what they do in challenging situations, and what lighting gear they can't live without.

You'll watch segments with your favorite photographers as they show you how to:
Take advantage of natural and studio lighting

Shoot into backlight 

Use your flash in auto mode 

Work with 1 and 2 light setups 

Manage multiple speedlights and studio strobes

Light for in-motion photography 
They'll demonstrate how to use all types of modifiers and help you determine what lighting gear will work best in your studio. You'll even learn about lighting theory and fundamentals and how to apply those concepts in your business.
With live Skype calls and comprehensive video segments, you'll be ready to handle any type of lighting challenge, and produce your best images ever!
Class Materials
Sue Bryce - Studio Set Up - Learn to Light.pdf
Ratings and Reviews
Amazing video chats. Very informative
Sue Bryce should be an educator. She explains things so smoothly and easy to understand. I liked her style using natural light. Took many notes and should experiment using her explanations. Knowledge is nothing without skills.
thoroughly loved it. this course was presented in a very user friendly format.. I bought the LR5 manual and there is no way, I could learn to utilize LR fully just from reading it alone.
Student Work