Student Shoot: Iris
Ben Willmore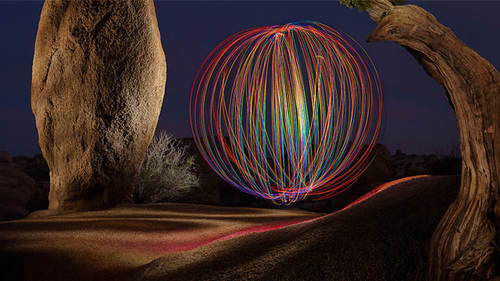 Student Shoot: Iris
Ben Willmore
Lesson Info
13. Student Shoot: Iris
Lesson Info
Student Shoot: Iris
So I guess not this flashlights a slightly different one it's got the button on the back but this is the one you have to kind of push a bit the way it works is if you tighten this it's on if you loosen it just enough to get it off then this button works temporarily this is a different flashlight if itjust bugs you just do it by twisting it on and twisting it off twisting it on twisting it off but if you get it right about to turn on then this is a temporary and then you have sent a foil on it if you don't want the senate fall just pull it off if you don't like it just twist twist on a twist off and you can tell john to open it in time. Okay? Okay, practice, let me see. Okay uh okay, ready? Oh, yeah open open open! It was just commentary nothing about what you're doing just keep doing what you're doing I just noticed that my wise she started out further away so he's gonna be much softer. Oh, really you're not doing anything wrong at all. You're just doing different style and just lettin...
g people know what keep going I'm turning it going not going on it's all there face one more time only probably doing her face again and she's probably moved I would do it face all of beginning although few okay, close. Okay, yeah, face I would try to face in here, I can get it done in the beginning. Either that or warn the person ahead of time that they have to hold. Really still. So in general, one thing that's common when you two started like people is to be overly kind, which means not like their faces much because, you know, with the body you're like oh, yeah, this is fun, you know, I think what the face you're like, you know, I don't want to get him. You just got to make sure you get about the same amount of light in their face. So, uh but yeah. So in general, try it a little more light our face if you're going to like both sides, their face like it looks like you were thinking when you walked to the other side of the main thing is just do it first, like one side of her face if you want to walk to the other side and let it go for it and then go about lighting the rest. Okay, so you give it another try. Okay, ready, uh, open is not flash, little bit more of a pain, yeah, it's a lot brighter well you tried on this one it might be a little over powerful and it's not something like shine in your eyes I can show you one of the features I really like about it though on this one so there are a lot of different styles of life pain in a lot of it has to do with the distance and with the flashlight I have you can get both it's easier to get both close it's either do both close up and far away the reason for that on the flashlight that's my favorite one is that so it looks like it's still still could get a little bit more in her face and her legs so okay but the reason I like it on my my flashlight is I compressed the button that once it's on just pushing halfway down and it goes down in power said that if I get close it's not overly bright so you keep going okay open get that face get that face and then if you want to get the leg because he didn't get much light last time I want like a hair light I'm gonna try to get a hair light go for like the hair yeah clothe just like outline the body and when you say outlined the body there a couple of examples I have are you talking about when you don't necessarily see the body but you see the shape of the body right? Okay. That is something that I, cz what you could call, like graffiti. Uh, john, you know where my small penlight one went with candy, you won't mind finding it. Um, what you want to do if you want to be able to see, not necessarily your subject, but see the shape of your subject is, you want a low powered flashlight, and you want teo point the flashlight towards the camera, not at your life, not a subject, and we can do that much for you. Thank you, thank you.
Ratings and Reviews
I've been interested in light painting for awhile, so I was thrilled to see this included in Ben's bundle package, since I'm learning Lightroom as well. Really enjoyed it! I appreciate the "trial & error" approach of the class so we can see the thought practice behind the photos, not just the final images. Really helpful tips for editing as well. I love the images on his website, which gave me ideas for things to try on my own. Fun, fun, fun!
Really cool class so far. Just wanted something to get some inspiration and this is fun class but it's gonna force you to exercise. I don't work for creative live but I don't have to say that the quality of the few classes I've just started in photography is very good. I once was a professional photographer and I've taken lots of live classes and I feel the value of these is good. I am looking forward to watching the Clay Blackmore class.
Student Work