Class Wrap Up
Mark Wallace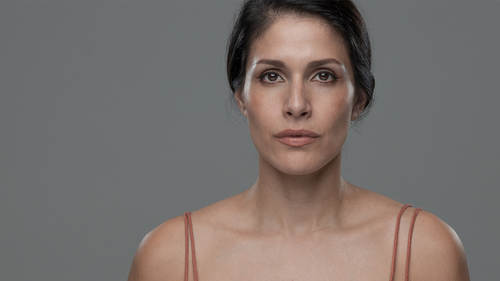 Class Wrap Up
Mark Wallace
Lesson Info
18. Class Wrap Up
Mark gives his final thoughts and shares some additional learning resources.
Lesson Info
Class Wrap Up
thank you so much for being a part of this class. I have a few things that I want to remind you about one is practice. Take some of these things that we learn some of the different light modifiers and the principles and try them out yourself. The way that you're gonna create new things is by doing a lot of practice but also making mistakes. You're going to find out that you can create some artistically pleasing things that are technically incorrect. So the lighting stuff that we did where we had mixed light that came from a photo shoot that I did, where I messed some things up and accidentally set the color temperature wrong and I thought, wow, this is really cool, I would never have done that, but that mistake turned into something that was a blessing. So practice, take this stuff, Try it out at home, try the lighting setups, try the special effects, you can do some amazing things. And speaking of amazing things, I want to thank some amazing people come out here team, these guys made ...
this happen really, I was just here along for the ride and so Sierra, she was doing all of the, switching, changing all of the cameras, she was keeping us on task and did a great job producing this show. Thank you so much, Sierra Teresa, thank you for putting up with all my shenanigans and making you try all kinds of different things that didn't make it on camera, different lighting setups and she did a fantastic job and I just want to thank you for being so easy to work with and I don't know if you guys noticed but Hannah was turning on and off lights jumping around, running all over the place, moving camera zooming in and out, so all the stuff that you see, well it went through hana's eyes first and so thank you so much for doing such a great job. You guys are a fantastic team. Thank you for being a part of this. Well, I also want to thank some other people that were a part of this Lost 19. This is a studio that we shot in is a big part of this. Thank you so much to Floyd Banister and lost 19. It is my favorite studio in the world. And so I look forward to coming back here again nan light of course was a big part of this. They provided all of these lights that we used and gave me permission to say anything I wanted about them and so they did not pay me and they did not give me any restrictions and so I was able to be open and honest about all of the things that they could and could not do and I absolutely love these lights so much that I've bought them and I'm keeping them forever. And so now these are my lights and so thank you again to nan light for being a part of this. Thanks to Creative live. Thanks to all the people that helped out in Seattle and all around the world. And thanks to you for being here. I want to remind you that this class is a part of my Essential Training series. It's an entire series of videos of classes on creative life about photography and workflow and lighting and post production in studio lighting and photography and it's a lot. And so if you haven't seen the other classes in this series, check them out. And there are new classes coming out all the time. One about one a month, something like that. And so you can learn if there's something in this class that you didn't understand, there's a good chance that one of the other classes here on Creative Life covers that thing. So make sure you check it out. Thanks again for joining me and I hope to see you again on another class right here on Creative Live.
Class Materials
Tether Tools Pro Kit Discount
Tether Tools Starter Kit Discount
Ratings and Reviews
Great course very informative and a pleasure to watch love the way you teach so easy to understand and follow through. learned a lot about continuous lighting ty
This is a very useful class for who want to start shooting video or photo with constant light. Creative Live should make more class on videography.
Student Work