Bonus: Day 3 Preview
Laura Shoe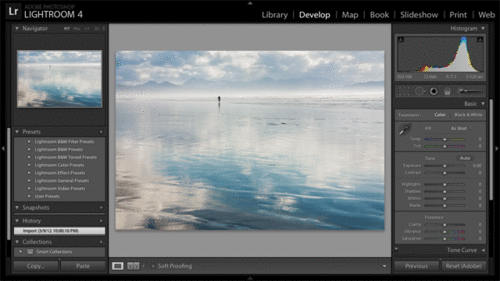 Bonus: Day 3 Preview
Laura Shoe
Lesson Info
33. Bonus: Day 3 Preview
Lesson Info
Bonus: Day 3 Preview
So, Laura, tell us a little bit about what we're gonna do. Tomorrow. We're going to go into black and white conversions, adding creative in vignettes and graining and split toning. We'll go into sharpening and noise reduction. We'll go into what I think a lot of people are waiting for, which is kind of the power tools in terms of work flow in the develop module, which is being able to copy your changes from one photo, another how to be ableto work on multiple photos all at once, how to create and use presets. We'll go into how to move back and forth between light room and Photoshopped. Photo shop elements will talk a little bit about why you may still want those programs. Um, it's soft proofing. So what soft proof it proofing is in the develop module, a major section on sharing your work, exporting copies of your photos, emailing photos straight from light room, publishing them online, and then finally will go into what else is new in light Room four. That hasn't been part of this core...
curriculum, so I'll give you some exposure to the book module and video editing and maybe even more
Class Materials
Lightroom Day 1 Slides.pdf
Favorite-Lightroom-Shortcuts.pdf
Ratings and Reviews
Great workshop! New to Lightroom and found it very helpful. Saved me a couple hundred dollars and time by not taking an evening LR class. Creative Live workshops match my learning style perfectly. Laura is awesome! My only complaint is maybe Laura can use a PC next time which is what she seems more comfortable using. Her shortcut mix-ups on a Mac were making me a bit dizzy :)
I cannot express enough how impressed I was with Laura and this class. I learned more in the 3 days of this workshop than I did in all 6 weeks of a class I took online that cost three times as much. I left not only impressed by the class but MOST importantly - refreshed and energized to put my new knowledge to use! Thank you for that!!!
Excellent workshop bar none. I learned more about Lightroom than I did from any other tutorial/workshp that I previously encountered. Thanks Laura!
Student Work