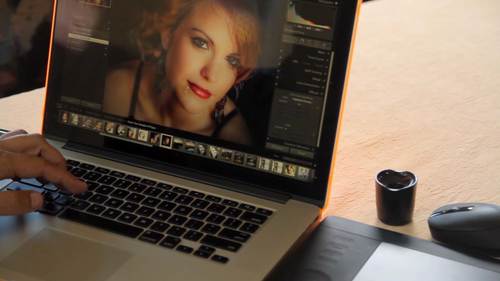 Class Description
Adobe Lightroom 5. Master the tools needed to enhance, refine and even retouch your images using quick and easy non-destructive image adjustments! From glamour skin softening, to eye and teeth enhancing, to skin color unifying and special effects like luscious high key black & whites, selective hand tinting, cross-processing and even changing depth of field, there are incredibly powerful features in Lightroom that allow a huge amount of the polishing of your photographs to be done right there, without ever having to go into Adobe Photoshop!
Learn how to create magic presets and perform syncing tricks to quickly apply these optimizations and enhancements to multiple images (and now video!) all at once to dramatically increase your productivity. You'll leave this course knowing how to cut your processing time in half and craft even more stunning, creative, and profitable images at the same time.
Software Used: Adobe Lightroom 5

Reviews
Fantastic course, you will know Lightroom 5 inside out and upside down by the time you're done, and you will have fun learning all the features, a great workflow, and how to use it with both video slide shows and with Photoshop. Jack is a natural teacher, keeping the class flowing along. I've been using Lightroom for many years, and this course opened my eyes to features I didn't know were in there, taught me about the new features in version 5, and got me using Lightroom in a new and more powerful way. Thanks so much.
I've gotten to see about 2/3 's of the course so bought it. I just purchased Lightroom 5 so hopefully this course will help me really learn to use it effectively. I have been using Aperture and wanted to switch. My only big disappointment in the course is that his examples are almost exclusively portraits and I am a landscape photographer. Also, I don't plan to purchase Photoshop. I owned CS3 on a pc and never learned it. It frustrated me terribly and I just gave up.. I switched to Mac 3 yrs. ago and LOVE my Mac. Aperture has been okay but I want Lightroom (had it years ago) and hopefully can use Lightroom for my processing. I LOVE Jack's clear, calm teaching style. Thanks, Jack