Lightroom vs Lightroom Classic
Jared Platt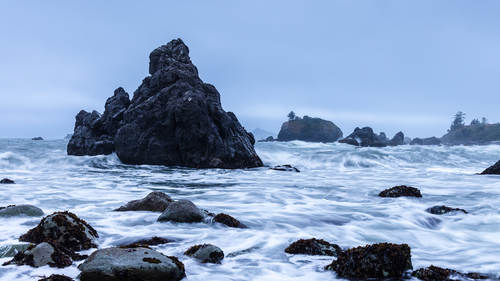 Lightroom vs Lightroom Classic
Jared Platt
Lesson Info
2. Lightroom vs Lightroom Classic
In this lesson you will learn the differences between the original Lightroom Classic and the ne Lightroom Desktop and the entire Lightroom Ecosystem. You will also learn the basics of the Lightroom Ecosystem and how you will use it.
Lesson Info
Lightroom vs Lightroom Classic
Now, before we begin, let's talk about the difference between Lightroom and Lightroom Classic. So you're going to hear me talking about Lightroom desktop Lightroom Web and Lightroom mobile and all three of those are classifications of the same program which is called Lightroom. And Lightroom is the newest version of Lightroom that has just been created within the last couple 34 years. Um and it is a newer version of the old classic Light room and that's why we call it Lightroom Classic versus Lightroom. So Lightroom Classic is a workhorse. It is a robust program that has lots and lots of capabilities that mostly are used by professional photographers. And usually those professionals are either commercial or portrait studios or wedding studios, things like that. They have to turn thousands of images at a time. Um So they really need a responsive Quick, very easy process to to work through thousands of photos. And so that's what Lightroom Classic is. Lightroom Classic though is also very...
much a stand alone program. It works on its own, it works on a computer and it is based in the idea that I'm going to sit at my computer and work on these photos until quitting time and then I'm going to go home. Whereas Light room itself, the new version of Lightroom, which you're going to hear me referring to as Lightroom desktop, Lightroom mobile and Lightroom Web is an ecosystem. So that's the difference. You have Lightroom Classic, which is an individual program on an individual computer that is a workhorse for professional photographers who are turning thousands of images. And then you have Lightroom, the new version of Lightroom, that is more of a tool for every photographer, that means it's a tool for you. It's a tool for me. It works for professionals. It's using the same engine that's inside of Lightroom Classic. It uses the same engine, has the same capabilities when it comes to editing photos and it actually has some really great capabilities and finding photos. Uh and in sharing photos, it doesn't have some of the extra bloated stuff, like it doesn't have uh the print module and it doesn't have the web module and it doesn't have the book module which allows you to make books. Um but it ties you into things that can allow you to do that kind of stuff, but it's not inside the program. And so, Light Room itself, the new version of Lightroom is meant for you and me to be connected to our photos at all times. And that's what I love about it. I love the fact that Light Room gives you the chance to be able to see your photos no matter where you happen to be. So, if I'm on my ipad, I can look at the same photos, I'm looking at the same set of photos here and whatever I do to them is done right here inside of my desktop application, which has the exact same photos on them. And then I can also just pull up my phone and I can work on my phone as well and I've got the same photos right there on the phone. And as I work on those photos, everything that I do to them will change what's on my desktop computer. And if I wanted to, I could also go to the Web and work on them there as well, although it's very important to recognize that the web is very pared down and and it's not very fast to work on the web, but it is capable. So if you were at an internet cafe and you needed to find a photo, you can certainly do it because your entire collection of images is also on the web. So, Lightroom is what we're going to be talking about. We're not going to be talking about Lightroom Classic at all. During this workshop we have other workshops about Lightroom Classic that you can check out, but we're going to be talking about Lightroom, the ecosystem and that's why we've entitled this class Lightroom desktop for the photo enthusiasts because we are here to show you how to use Lightroom and the ecosystem to have a great time working on your photos to make your photos even more amazing than they are right now. Take him from good to great or even from poor to great and also how to organize them, How to back them up, How to save them, how to share them with your friends and family. It is going to be essential for you, whether we're professional or whether they're photo enthusiasts, we like art, we take pictures of landscapes we like to travel, or we're just parents who want to take pictures of the Children and have them really organized this program in this tool. This ecosystem is meant for us, and I'm going to show you how to use it right now.
Ratings and Reviews
Thoroughly enjoyed your class, have learned so much about how take my Ipad to another level, now can't wait to put it all into practise!
Student Work