Student Shoot: Individual Portraits
Roberto Valenzuela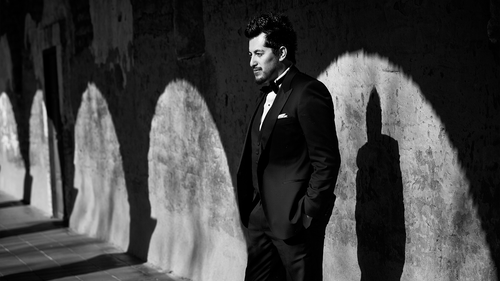 Student Shoot: Individual Portraits
Roberto Valenzuela
Lesson Info
15. Student Shoot: Individual Portraits
Summary
(Generated from Transcript)
The topic of the lesson is location, posing, and execution in individual portrait photography.
Q&A:
How did Roberto encourage the students to actively participate in the lesson?

Roberto encouraged the students to listen and see how they would handle the posing when it was their turn, and he encouraged online students to take notes on the 21 posing techniques.

What was Roberto's advice about the background in portraits?

Roberto emphasized the importance of being meticulous about the background and only featuring the part that you want.

How did Roberto suggest dealing with a bright background that was overpowering the subjects?

Roberto suggested underexposing the background and using a flash as a backlight to even out the lighting.

How did Roberto handle the issue of height difference between the clients?

Roberto had the taller clients sit down or lean forward to decrease the height difference.

How did Roberto suggest dealing with the camera autofocus focusing on the veil instead of the eyes?

Roberto suggested manually focusing the eyes or switching to manual focus mode if necessary.
Lesson Info
Student Shoot: Individual Portraits
all right we're gonna have pepper start us off with thea actual couple supposing because we are going step by step it takes a little while I encourage you to try to listen and see what how you would handle it when it's your turn I encourage you guys online to try to see if you see some elbow problem if you see any of the twenty one items that I talked to those three slice I encourage you to maybe on your own house write them down in a notebook so you can start making mental notes okay try facing each other chasing each other okay okay uh she's responding okay and I use any spot here just right here pretty much you can use you can walk around I mean obviously from here you already getting the brush pattern right yeah so work it out step by step I'll help you you need to work it out until he looks really good remember the background be anal about the background okay on leash only feature the part that you want which is the brush repetition right especially this side on the left all right...
so let's take a look so what I'm thinking about doing it look at that they can go there where you can frame him with this this is like the four grand and they're in there and back yeah I'm saying try try your own thing okay trying to see what angle from gonna do uh uh lower angle right don't forget west of the eighty five one point two if you really want to get that blurred out okay you need to okay and I think I will use uh eighty five I want to be on the other side where it's nice and smooth right here and I'm gonna have you guys uh first of all faced each other a little bit okay so okay I don't have you on the um do you see what's going on find right there actually I'm gonna uh just have you here beside you and wrap your arms around her you go and try to see I don't want that creeping and coming out so let's see uh okay uh go ahead and produces for him this is the photo that we took with friends on better yet okay this is a three point check this is the three point check your collarbone turning one direction changes in this direction horizon in this direction make sense this is the you know those twenty one steps we're talking about they're seriously like important uh the problem is coming up with all twenty one hundred on the spot clearly looking at his lips like that there you go on and c can I have you uh tilt your head a bit more than the other way this way you know it's my way till they're good like that are you okay and uh drop down a little bit more like that okay and it's see hands you can see part of your arms should be fine um can you call your your left leg can you bent it towards tourist him again a name like that there you go okay okay okay let's see okay so because that's the whole roof coming up so I was thinking about just right try your vision and then we'll go from there wait let me try it this way and then on here but there is the camera okay you're going to the serious problems having right now is that you're going yeah right now you're talking about okay because with this cable almost got to keep pushing okay stay in okay alrighty any sort of exposed right okay if you need a diffuser or anything tell us because this other tools you have to your disposal right okay first about what's the problem that you see bring out the the lighting so is the site the lighting on the side so let's fix it uh so can I get a diffuser on my right side please of course I can help you if you want you know uh I think I'm gonna smooth to wait you're trying to get a proper liver closer and I no problem take that off put this on you're good to go go ahead and take it pippi we gotta get okay I'm going can you put up the diffuse that ever higher thank you all right you guys are like yes I legally married okay beautiful take a look at this angle she got gets rid of the house in the back yeah oh that's interesting too now obviously there too dark yeah so less and less exposure you in there you need to slow down your shutter speed and is do reflect their okay okay so you go ahead yeah you go sorry girlfriend I think that's loving this okay good job let me show them something uh let's put that on the screen or quick if we can the last quarter we took okay first of all guys take a look hey guys stay right there give you second sorry sorry okay first of all let's let's start to see how we can discuss this okay there in the middle right so let's try to do some composing where they're on the left and the right to keep him from negative space you see what I mean another thing is another thing is he was leaning down and they were not leading towards the side so what I mean is you want to try if you do go down below the chin level they need to match it with you so I mean your bodies from the top and then just let me enforce the camera this way you see that now when they're leaning towards the camera you are closing in on that invisible plane hitting him in the eye instead of hitting them in the hip because now they're face it's closer to the camera on it won't distort because the focal plane will be similar if they're standing on your like at an angle like this like you're in an angle like this and they're standing that's those two angles are not going to give the distortion you didn't notice it because you're using the seventy two hundred if you would have used any other lands they would have their heads up would have been stretched out okay so also I like the reflector looks a lot better right it's still too dark to try another express let's try another one let's see uh all right mallory let's try it use the same leafs use the same leave you're just gonna keep playing with what he already started uh you were gonna wait keep that cable connected the camera like I just not yeah yeah sure we're gonna make it so it's cleaned out okay oh man this like spider webs like spider webs if you're gonna be at that angle you better lean them too okay I think he's got a bit of a creepy hand coming up even knew except now except now she's strapped when we discussed that with her hands too trapped yeah so lean your head towards me if you can relax the hand a little bit on the left but done wrap all the way around that put your hand up bring her back or something so it's not creepy coming there you go perfect that looks great it's just that he's just coming out leave now you can see a little bit of the arm looks really good let's inject some expression on mallory like doesn't matter how silly you're done whatever you say is they'll just laugh anyway and I'll be super funny um well you looked down at that plant and see how happy it is to see you no see that's go ahead of you that oh that's so happy perfect it's really happy now that plan loves you how you look s so good now take a look at that cute little black widow on your back okay I had a picture okay can we do one more way doing more that you guys there's no spider don't worry yeah her eyes went to the side you're watching a movie you want to bust you would study that surprised oh my god it's gonna be to the right and the relax here ok so you gotta watch movies with matt close your eyes matty perfect I love where your fingers are way the cable all right this is what we got way on thei r let's go through the three uh subject emphasise a are they the biggest yes there's no building that's like taking a are they the brightest that's brighter but twenty three if you wanted to create them toby brighter how will we fix this how would you like to under expose the scene to get rid of this I knew sir back folk but use a back flash on the back light on with a flash and get that room lighting going on because I'm gonna tell you something you wanna say something if that if that luminous level that bright luminous level waas was bright all the way across I would accept it and we would move on but we're not accepting that anymore we're going to do better than that we're going this sunspot and stuff are starting to be distracting we're gonna minimize the stretching quickly we're going to say our problem underexposed there's different luminous levels in the back we're going to backlight um we're going to want to expose this sounds good all right so here we go I'm gonna under expose this I'm going to go toe I'm gonna go to point eight I'm gonna go to aa was very tough because of the uh the lighting situation here let me do this go ahead ok alright looks beautiful I love your expression looks really good in close your mouth a little and matt close your eyes and breathe in please and bring her closer in teo take a look at the life first you think another shot look at the picture well take a look at the screen see how the light is the light reaching them yeah looks nice notion nicely backlit well I need teo bring my shutter speed down though okay yeah pull her in closer just a tiny bit too perfect and uh will you relax your shoulder a little bit easier there you go perfect and polar and close matt that's gonna be tight keep away look at his lips I'm telling you I could see it right there is like power even through things okay and casey will you look at me just turn your head slightly keeping your uh forehead on hiss and keep keep turning your face to make him react a little bit more it's a little bit too stiff okay all right stare at his lip just stare at it for kisses you on the list and look at each other real quick actually casey I love what you did right there perfect turn your face more towards me awesome beautiful it's good let's change that let's change it let's have niki try it let's go let's do uh okay we went to a city in post all right let's do that doesn't matter so that's sitting interpretive uh let me explain something actually to the people in the audience lim expression into the people in the audience real quick this charts the posting chart if you use one post like sitting it doesn't mean you cannot have him sitting and holding hands that's combining two of the posting in one now doing to end one doesn't make a pose any better it's just a combination of things you could have them walking on the side by side on that side by side on walking you have the two things going on so don't worry about all I can only do one they have to be sitting but they can't hold hands see what I'm saying it's okay to mix and match okay so that's so that's that let me look at the photo that you were able to achieve so for the people that were watching online basically we had a problem with the wheat grass being brighter than then they were right so what we did oh my gosh did you see that so what we did we under exposed the scene and then we used back aback flash or a wireless flash toe back light them from the back way turned off this became just a trigger and this became the real light source on the light wraps around really beautifully okay now guys let's say let's have let's have a conversation when we first took the initial photo we had a problem and then you see the solution is so much better so what I'm saying to you on to you is to not give up you know that that was a problem you could maybe lacey be like good enough or be take photos are there are there are recession proof or excuse less photos like I live in a bad part of town there's nobody here with money that nobody wants to pay me ok or what's the other one I hear um yeah there's a lot of competition in my city it is over saturated with photographers in my city I live in beverly hills that is truly the most saturated syrian the world for photographers okay and models and actresses you can throw a rock down the window you'll hit a model an actor or a photographer yeah no are we happy with the solution that we came up with these are the tools you have to use you have your flashes you're reflecting have you diffuser you have video lights with those tools you can pretty much fix anything so don't give up on it now if you were at home and you didn't have someone you could have tried to put a teddy bear on top ofthe light stand on bike like that terrible so you could get familiar with technique technicalities of your flash when I said that the sink spirits to fifty that should be like your name ms friends they should be that simple to you ok if it's not that simple then make it that simple by studying it right there's youtube there's manuals there's everything okay one of the a really good class to take on flashes of course you know it's bob davis and don davis they always teach about that kind of stuff just do whatever it takes we'll learn all right so nick is gonna have you sit on that stump there is only about two or three black widows there so you should be fine totally cool okay kids you don't worry I just touched the spider with my own bare hands taking it out of the diffuser for you don't worry moving it making you afraid of spiders you're like no way way you're like totally not like no problem well I mean if one's crawling on my face you don't want that like a good no I mean okay if they have fangs different story but daddy long legs whatever okay okay uh step store okay that's okay let's do another post yeah try try uh try him behind her okay you can choose the the wheat okay you could choose I'd like to back light them with the sun okay beautiful oh nice so you're gonna do the shadow trick right awesome yeah but I'm just tryingto I need to walk around for a second that you get with a camera and when you walk around put the camera down now welcome ok come on over so you're using the apex of the shadow trick nicky yes I'm just worried about the background because I'm only going to get the building and did you see them saying it's because I'm so much shorter than them it's not like I can get up further to get the weak to be my you can know where you get the get the sky they just have to lean them you have to lead them forward again that we won't work here because of what the tether cable just cannot keep holding it like that doesn't come out make sure it's in we only have a few minutes left and I need the reflector too ok so if you don't have this diffuser diffused people because you only have another assistant aware I have one of these by the way I also have a smaller one the one I used this one for most of my photos because if if I can't I can always crop tighter so this can all be salvation okay but it's like a crop tighter then I just used the apex of the shadow trick and then I don't even need a diffuser I just shooed away okay I have this one this is mine I brought this one from that one with the little handle whatever that would still be similar to the back lining with flash yeah except this is if you don't have flash or diffuser there's an answer to everything that you could get a killer shot in the worst possible place in the world sunlight not sound like beach no beach dark room library you can just keep on going that's what that's what we do okay thanks nice I need to do a couple you know knows what she's doing is really good because she doesn't need the diffuser because the sun is right behind them right she's also using the sun toe hit the reflector to hit them back like that's brilliant like it's very very good job nicky no I'm just saying good job going I mean I like what you're doing okay you think you're going to stay on the line here booth yes I like that better and then this arm can just kind of gently against here so there's a little bit of space beautiful my gosh gold okay back up so you can zoom in and you don't distort them because you are done anything okay remember best friends by the end open your eyes oh good good I still like yeah I mean it's ok but there's still just a little bit of the building and this is good this is not helping you this is what it's that so okay I know your eyes are fire but if you could open on that also have um close your eyes and open them ready for you shoot okay I don't understand he's looking at the camera and this one I don't get it let's have a look at her lips or do something relating with her okay so yeah let me see let me see what it looks like if you're looking at her lips so how much better that it's here yeah no if you want go ahead and tell me when you're about so here's the thing I want to count to three to open their eyes but I also I'm trying to get them to laugh at the same time okay lean tour in towards me please okay one two three okay so that's pretty good way haven't issue here right saying that so that you know I think it's good for their butt and you change the angle where you change where they're at right I mean let's let's go in because we have to close this and then we'll go to the next action will continue ok thanks guys thank you yeah right I liked how nick is continuing to push because she keeps seeing problems in the frame and he just kept pushing now we run out of time but that's good that was incredible yeah it's nice it was really good yeah keeping that I just want to give us a quick recap of that shoot right now so you guys um we're obviously doing a lot of problem solving I'm putting the students on the spot I'm telling them what general area they have to use because I'm trying to limit them from not going to the obvious place yes there is a pretty tree yes there is a pretty little white thing going on there's a fountain somewhere here in this place I'm sure we're not using the fountain we're not having them just case all the time right we're having them create different poses on problem solved with mallory we had an issue with the background being brighter than they were so we decided to under expose the background to even it out and then we decided to put a flash behind them and then used the flashes the light source which gave them a beautiful room light which I'm sure that was on the screen with david he totally just like ripped it off on that crazy framing patterns and stuff going on you totally killed it out there ro I was like chase then we had uh pretty much everybody julianna tried a really cool post she used a softening technique for the light on dh with uh friend we focused on the veil instead of the ice they're all techniques that are not the obvious thing most people just focusing the ice friend decided let's tow focus on the veil and at the ice core to focus and we tried out different things so that that was today we're going to continue on the last segment with posing on the second half of the chart cool great we have a couple a couple questions for you uh one from loose uh lucy dumas one from san diego how do you deal or has this ever happened to you where client who are impatient and maybe think you don't know what you're doing when you take time to plan when you're purchasing and you're looking around so I guess the question is do you prepare your clients for hey here's here's the way I work or does that ever come up okay first of all I love that question because it comes up all the time truth isthe when people come to see my work I don't only show them my best work I show them contrasts off what the situation was like and what I did with it so when they're at the initial meeting I say this is what people say this wonderful photograph but I also show them where the photograph really came from right I went that dos it gives them the confidence that sometimes difficult situations can turn into really great photos but by no means I tell him it happens in two seconds right I say I need time to problem solve sometimes locations are limiting but if you could just stick to state away for a few seconds sometimes it takes a minute you're really gonna be able to craft a photograph well and make it into a poem instead of just like a like a sentence so yes that happened so it's good to prepare at the initial meeting and then when you're actually shooting and this is important for you guys still don't portray weakness or self doubt in the middle of a shoot don't go around apologising for you waiting just apologised a joke if you need teo or you are confident the entire time you know you say this is not working I'm not like you aunt let's move over here I don't like this is good the diffuser here let's just keep fixing this but people as long as you have their respect and their confidence they'll continue to be supportive and they'll continue to to deal with whatever problems are now you're handling so that's important okay great okay there's been quite a few questions that have come up about height so lisa w photo asked what do you do when the clients are taller than you um laura anita said what do you do when the groom is taller than the bride and also john photo says without a stepladder how could a photographer maintain virtual plane focus on subject eyes if he or she is quite short or quite tall do you have any tips on that okay so the first question wass sorry to throw those all his question was just to uh what do you do in the client's taller than the other than me to use a step ladder do you bring a stepladder she has taught me it's very easy to fix these problems very suffixes from over there when keeps us by the tree I had her lean forward a bit that decreases your haif right away on the levels the field with my with my angle of you uh there's a bunch of little hills here there's this little you know you can use this stuff to your advantage you can have the couple sit down and that totally takes away hide between the bride and the groom groom is seven feet tall and the bread is four feet tall just haven't seen and do a bunch of those close tight corrupt photos I told the life audience and I told you guys yesterday to crop any problems out on if they're sitting down you don't have to show that they're sitting remember that you don't have to show that they're sitting you can have him sit and just grow up where the action is on who knows if they're sitting or standing it doesn't really matter so there's all these kinds of solutions so you khun d'oh so that answers all three actually this is the groom too so another question is from god pay in singapore roberto do you bring opposing chart during your shoes yes it's right here fifteen years I did develop this so I'm pretty good at it there isn't why I'm showing it it's because I'm teaching so I went people to reference the chart because you're not developed you didn't write all this so you may not be as familiar with it as I am but by looking at the chart this is kind of what I did when I was starting out trying to work this out this charges and just give you twenty four posters or whatever this post it gives you literally thousands of you're combining them with the location stuff the location chart on twenty one uh tips that I said about howto post any post great so okay well I'll ask one more question and then maybe we can see if the students have any questions uh one shot asked how do you deal with the camera auto focusing on avail instead of the bride's eyes does that happen to you very often the cover of my book uh picture perfect practice waas a situation like that I put the brights she had like a mesh in the bottom of her dress like a fabric that fabric question the veil was the bottom of her dress and I had in front of the offer face on when I focused it kept focusing on the vale and not on the eyes are the eyes and not on the bill it's good to try sometimes to do some basic out of focus exercises when I mean manual focus exercises when you're at your house that photo I had to had to flip the lands from out of focus to manual focus and manually focus the eye and then take the picture it's I don't know why most photographers don't even ever touched that manual focus buttoning their lenses I use it all the time I don't manually focus weddings but if I'm gonna take a shot that's gonna give my lands a hard time I uh manual focus I also have a like I am six camera which is all manual focus is you know I I have taken maybe one hundred rolls of film on that camera and I have gotten pretty good at not depending on out of focus for any any situation so my like allows minto I mean you have no choice you have too many of focus and you get pretty good that canon cameras are no different you just have to switch the little switch in the lens
Class Materials
RobertoValenzuela_LPE_Charts.pdf
Roberto Valenzuela creativeLIVE Keynote Slides.pdf
Ratings and Reviews
Im a freelancer and have studied photo school several years ago and also been working as an assistant for a few years. I think you always have things to learn and keep you from getting stagnant in photography, and i find creative live is a great source for that. Been taking some of Lindseys classes and watched several others from Sue Bryce as well as other classes for equipment and about shooting people in general. I always read what others have said before to avoid any classes that are not informative etc or have a teacher that leave out too much, i was drawn to what people said about Roberto walking the students through the shoots and that he had this great system you could use and take with you when you go forward. I actually never heard of Roberto before but were mainly interested cause of what he was teaching here. I have now watched almost the whole course and first of all let me say i do recommend it a lot. Its a great system to use in my opinion, and i have learned some great stuff to think about that will enhance my own photography, and its a great reference to go back to when you need it. Roberto as a teacher is relaxed, intelligent and has great humor that i can relate to. So you you are not "bored" which is also very important, he keeps it interesting. Some things that i did not like about his way of teaching was that he was a little too impatient at times when the students tried shooting themselves , he reminded me of other photographers i have worked with in past. They were also very impatient sometimes when people around them were moving to slow for the shot to get done etc. I understand during the course the students had limited time to get every shoot done. But many times i was frustrated with that Roberto almost always stepped in too early to "help" them out but instead kind of took over telling them what angle would work best or what light that should be used. It was almost as he wanted his system to show up as flawless and felt as he was scared letting the students try it out on their own because that would somehow show a flaw in his system. I would rather have had him let them try first and later he could come in and suggest the different angles and light. But now many times he would take over and also take his own picture and pointed to the strengths of that picture and why it worked. Still, you learn because he explains at the same time, and walk you through everything. I just find that you would learn even more letting the students fail first or do it right on their own. Also sometimes he would choose a location and say: You can use this wall and these props etc, then when the student would start he would suddenly limit them and instead tell them what to use and how they should crop so that the location itself would not make much difference. Otherwise though, great course. I think i would buy another course from Roberto as well if it was something i needed from it.
I have seen many of the creative live workshops, and attended many great workshops by photographers, including Jerry Ghionis. It was Jerry's wife - Meliisa Ghionis who suggested that Roberto's course on creative live should be a must see. This course was by far the best on creative live for improving your photography of couples, it is just brilliant and has improved my photography in leaps and bounds. There are many great photographers, but most do not know how to pass on their knowledge to others - Roberto is the exception I would consider this course a must see for any wedding photographer, no matter what your experience.
Love Love Love this class!! The way Roberto integrates class participation into his teaching is such an amazing teaching technique! CreativeLIVE has some amazing teachers, I have learned so much from many of them, but Roberto's "hands-on" approach put's the on-line audience in the moment. Very captivating teacher! By far I would say this is one of the, if not the best photography class I have watched!! Thank you!!
Student Work