Student Shoot: Patio
Roberto Valenzuela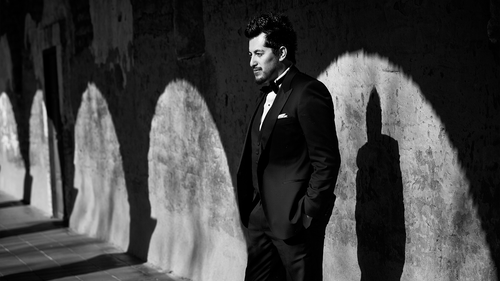 Student Shoot: Patio
Roberto Valenzuela
Lesson Info
6. Student Shoot: Patio
Summary
(Generated from Transcript)
In this lesson, instructor Roberto Valenzuela discusses how to improve photos by adding location elements and framing. He demonstrates how to use different props and angles to create dynamic and visually interesting compositions. He also explains how to use lighting techniques to enhance the overall mood and atmosphere of the photo.
Q&A:
What is the benefit of adding location elements to a photo?

Adding location elements can make the photo more visually interesting and add depth to the composition.

How can props like chairs and tables be used in a photo shoot?

Chairs and tables can be used as props for the subject to interact with, or they can be used as frames to add a unique element to the composition.

How can lighting be improved in a photo?

Lighting can be improved by adding additional light sources, such as a flash, to enhance the existing lighting conditions. Reflectors can also be used to bounce light and fill in shadows.

What is the importance of composition in photography?

Composition plays a vital role in creating visually appealing photos. By carefully choosing angles, framing, and elements within the frame, photographers can create more dynamic and engaging images.

How can patterns and repetitions in the background enhance a photo?

Patterns and repetitions in the background can add visual interest and create a sense of harmony in the photo. They can also help to guide the viewer's eye and create a more cohesive composition.

How can couples be posed to create a romantic look in a photo?

Couples can be posed in a way that creates physical contact and intimacy, such as leaning foreheads together or holding hands. The direction of their gaze and body positioning can also contribute to the overall romantic mood of the photo.
Lesson Info
Student Shoot: Patio
the obvious here is what okay so you would you would sit her there and you will take your photo right is not gonna give you economy proof photos kind of proof where we have mohr elements if you look at the chart um way can have her we can never sit we can have do we have to use the stable toe rest cups where can we put her could we have a rest their body there could she possibly set this way and rest your body like she's just realizing and chilling that's fine the chair the table like I said before that's the chairs and adam doesn't mean sit down the table doesn't mean you have to have something on top of it you could just mean on it okay um wei have frames you see them where is it what else right here you see this frame now waken try to add death to the photo so we could have saved the lighting here is pretty good there let's coming from their right but he's not good enough we can always make it better okay so we will have uh kiss you sit there orlean here or put the table there we ca...
n have her look towards the light we can put a nice light there a flash or whatever you want to go on we can shoot this photo from the inside out so now you have a frame on top of it all best thing is you have color elements of only one color here you have a single color background on this chair has a green earthy tone just like the wall so lots of things are working on your favorite here so first think what's the obvious choice sitter take a picture of her right now start adding um location elements to it so let's try uh let's see who hasn't gone yet you haven't gone right friend all right of course shooter from inside through the window you frame off course you don't show the number you are then you shoot in this way and you illuminate her turning her face towards the light now that light is not good enough see if you look at the way he's let you have some light but it's not amazing okay so we have to make it we have to improve on it okay reflector of the ice like now that the table and the chairs can be moved according to what you want to create okay so you can move her you can move the chair there and put the table there and just take a little shot she will look beautiful looking at looking that way she doesn't have to be looking at you it's not too obvious but you can if you want no yeah I can just make this again okay here kids you're going out police so again for that for the sake of remember what we're doing we're using the frames right we have single color background way have the table which is part of the same color tone and we don't have to use it as a what it's for you can use it as a leaning device you can do whatever you want so like what here be ok yeah oh you should be careful with that yeah that's what I was thinking so what would I do show just moving of course really yes whatever you teo thank you just leave it there is fine it'll be out of the way okay kiss you go ahead and do whatever you want to do um yeah uh can help okay okay um I really I can't why don't look something like look that way because she's got really nice eyes and I like how the hair is okay is that a bad idea beautiful okay what are you so afraid to us and that's yeah right if you think that if you think the normal photo if you take that for you yeah from that side okay if you take a photo it just looks like what it is like whom if the economy is hard you okay putting it if you come over here you want to choose the angle that's going to here take this choose an angle that's going to give you the froth what do you think you know what was john and use that as the frame that work you see you have this then she's now friends by the doors and then you have this in another portion see what I'm saying obviously this uh sign we'll remove it we'll put it back okay now what's wrong with her eyes in the light she's gonna shut down the side well we need to fix it we need that light saber sorry that's my shot of spain right head away to put a chicken to winning another speed is that you want to make it a lot faster aperture okay now use this as the friend and let's go ahead yeah well sorry mary from like at the top from that she doesn't you can still show the arrival of her looking at you that's you're right so go ahead and go out go inside now try the photo so it looks like it's just happens to be framed sure that your eyes are still showing use a little post oh does um try horizontal frame horizontal any condition yeah okay sorry I have no idea where you okay this is obviously too bright so you don't want to show that so change your angle okay you did notice that yourself right I did the first thing I noticed I just didn't know how to fix it should I you know I'm saying doesn't look funny yeah bend it a little better believe it yeah that's better is that really uncomfortable the races under ninety degree angles may the risk is holder have a hold the edge of the table could you hold the edge of the table please it's better that they bend the elbow just that straight pointy spines straight on our face her head because it's two posi so she'll get it turn her head and so could you just slightly you're kind of like that look we're no explanations just looking straight at you so have a look have a look at the ice like there you go right there now to my eyes too much we think this might work let me see your camera quick it's okay I'm just gonna use the frame so I'm gonna do the same thing you were doing I'm just gonna use the frames now her arm is obviously right there so and if you can bend your arm down can you can you bend the elbow not yours the person holding the door adrianna whoever sold yeah fine that's right behind you okay I slide more on her face closes her eyes not too close though so you're gonna just the post right you can keep going with the post I think if you do something along these lines you start to get more framing let me see tokyo area you can relax if you want okay so you can continue to try to get a cool photo if you have a frame or something to think outside the box well there it is s o it looks pretty nice and misery for journalistic right yeah yeah you have to get rid of that but that's pretty cool let's try something else let's for something else let's try uh let's put I'm gonna just do this one time go ahead and if you can't sit over here please and they were so mad mike can I borrow you for a second I think you need to get a uh we were gonna stay out here ok right ok so let's try to build this and as long as we have the the elements that I don't have that should be good to go so let's go ahead on dh move this back I want to put the fifty now let me explain why this is why am I doing this first of all if you look at the scene you have a place for her to sit right can everybody everybody can hear me then we have a sit down place another thing is you have repetitions and patterns in the background okay so that's gonna be really really pretty right yeah as long as you don't show you don't really want to show too much of the rest right you want to stick to the pattern off the flowers or whatever right got you uh we want to put we want to do it more like a romantic look because it's kind of romantic nature look so we're gonna put a flash in the background and we're going to flash her so it's gonna create this room like around turn right okay okay so I'm gonna put this on andi turned this guy on okay so first of all this is going to go to master it's also not going to fire I don't really want us to fire it's just gonna be the trigger okay this one is going to be the slave and this one will fire terminology okay now we're gonna test it make sure these fires okay so let us now we're going to put this flash in this little duel stand right we're going to take out this little white card we're going to do is create a big sunlight behind her that's all we're doing we're keeping this we're going to make it even more and more much more beautiful the light's gonna wrap around her face and he's gonna look for the cool because that light's gonna hit this isn't a hitter back okay so loathe let me see so we're goingto put both of you inside little squared off leaves okay just a wee bit more man now uh can release okay heads need to be magnetized towards each other right over here heads have to be banging each other right her eyes are should not be looking at his because if they do it's cheesy like cheddar cheese but much sharper like the most sharpest all cheddar cheese is you've ever seen eh so what you want is to have her eyes looking like his knees or his elbow but I mean he now can be turned towards her so your body can be turned and tilt your forehead against hers okay it looks way that when he's looking like that she's looking you can't do that and also unless to a point of contact with your left arm did you bring it up and bend it around the other side there you go yeah ok so now we have a point of contact we're just getting them yeah also look at kitchen final corner it's now it's latched right so you have to raise it I know you have a hair covering her face you see all these little guys I am okay so you have a point of contact we're going teo behind we're going to do something like this and then the flash is going to eliminate this hairs and look really pretty gotcha and wear we're going to see this new once that's why it doesn't matter so now the color bones are straight towards the camera turned on the women's tournament little bit like that keep that's fine really straight see how much better the looks you have point of contact there he's here just wait okay hey dawson will fix it okay you can look and you can look bring a chin this way more more right look at her her right shoulder instead uh look at her bottom elbow and then when I say just just laugh and brief in life and breathing kay hold on a second before I do it well done a second and we make sure this is gonna look really need so you're gonna laugh on as you laugh you're gonna breathe hey you know she's some hunting aback sorry can you bring back straight for me thanks love sorry for your mom to be keepin that we've thank you just can't stop thinking put your foreheads closer together just push each other and turn your face more kids second seymore hey good just attendants my already tenders mile into okay so much pretty eye so let's go take a look inside all right think of it you get it you got it thanks ok guys I don't know if you got to see that but take a look at that so we did patterns and repetitions because of the leasing outside rumor on if you look way so we have the flash firing in the back maybe illuminating all these even bore even more creating this romantic looking out you can post whoever you want you can you consume in but you could do something like that and I would look really cool but what I'm doing here is the patterns in the background it's all one single beautiful natural mesh there's nothing crazy there's no no red stop sign there's no parking libels no ok the point of contact is right there the chains are down there not looking at each other so it basically has a lot of really nice finessing going on okay um once you're done if you want you could have turned the flash and you can make that back in a little bit darker but in this case you can I want it that night I don't want to make it look like natural sunlight coming through the lease so it would be bright uh but they are illuminated beautifully anyway I could have made this could've put a reflector around them and it would have made them look even better
Class Materials
RobertoValenzuela_LPE_Charts.pdf
Roberto Valenzuela creativeLIVE Keynote Slides.pdf
Ratings and Reviews
Im a freelancer and have studied photo school several years ago and also been working as an assistant for a few years. I think you always have things to learn and keep you from getting stagnant in photography, and i find creative live is a great source for that. Been taking some of Lindseys classes and watched several others from Sue Bryce as well as other classes for equipment and about shooting people in general. I always read what others have said before to avoid any classes that are not informative etc or have a teacher that leave out too much, i was drawn to what people said about Roberto walking the students through the shoots and that he had this great system you could use and take with you when you go forward. I actually never heard of Roberto before but were mainly interested cause of what he was teaching here. I have now watched almost the whole course and first of all let me say i do recommend it a lot. Its a great system to use in my opinion, and i have learned some great stuff to think about that will enhance my own photography, and its a great reference to go back to when you need it. Roberto as a teacher is relaxed, intelligent and has great humor that i can relate to. So you you are not "bored" which is also very important, he keeps it interesting. Some things that i did not like about his way of teaching was that he was a little too impatient at times when the students tried shooting themselves , he reminded me of other photographers i have worked with in past. They were also very impatient sometimes when people around them were moving to slow for the shot to get done etc. I understand during the course the students had limited time to get every shoot done. But many times i was frustrated with that Roberto almost always stepped in too early to "help" them out but instead kind of took over telling them what angle would work best or what light that should be used. It was almost as he wanted his system to show up as flawless and felt as he was scared letting the students try it out on their own because that would somehow show a flaw in his system. I would rather have had him let them try first and later he could come in and suggest the different angles and light. But now many times he would take over and also take his own picture and pointed to the strengths of that picture and why it worked. Still, you learn because he explains at the same time, and walk you through everything. I just find that you would learn even more letting the students fail first or do it right on their own. Also sometimes he would choose a location and say: You can use this wall and these props etc, then when the student would start he would suddenly limit them and instead tell them what to use and how they should crop so that the location itself would not make much difference. Otherwise though, great course. I think i would buy another course from Roberto as well if it was something i needed from it.
I have seen many of the creative live workshops, and attended many great workshops by photographers, including Jerry Ghionis. It was Jerry's wife - Meliisa Ghionis who suggested that Roberto's course on creative live should be a must see. This course was by far the best on creative live for improving your photography of couples, it is just brilliant and has improved my photography in leaps and bounds. There are many great photographers, but most do not know how to pass on their knowledge to others - Roberto is the exception I would consider this course a must see for any wedding photographer, no matter what your experience.
Love Love Love this class!! The way Roberto integrates class participation into his teaching is such an amazing teaching technique! CreativeLIVE has some amazing teachers, I have learned so much from many of them, but Roberto's "hands-on" approach put's the on-line audience in the moment. Very captivating teacher! By far I would say this is one of the, if not the best photography class I have watched!! Thank you!!
Student Work