Student Shoot: Transforming a Location
Roberto Valenzuela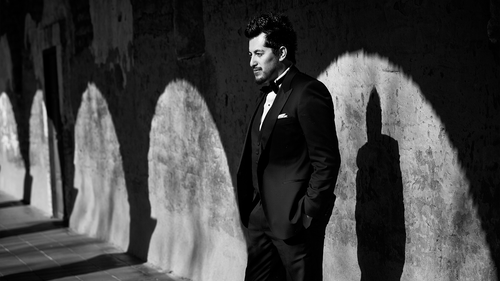 Student Shoot: Transforming a Location
Roberto Valenzuela
Lesson Info
30. Student Shoot: Transforming a Location
Summary
(Generated from Transcript)
The topic of this lesson is transforming a location through location, posing, and execution.
Q&A:
How can you use blinds to create shadows in a photo?
You can put a flash behind the blinds to create a shadow on the wall.
When should the model look directly at the camera and when should they look away?
If you want to create a strong connection with the viewer, have the model look directly at the camera. If you want to create a sense of detachment or mystery, have the model look away.
How can you create interest and anticipation in a photo?
You can show a part of the subject but not the whole thing, or create a sense of mystery through angles, lighting, and elements in the scene.
How can you transform a location to make it more interesting in a photo?
You can use elements in the scene, such as mirrors, walls, and furniture, to create interesting compositions and visual effects.
How can you add depth and separation between elements in a photo?
You can use lighting techniques, such as backlighting or side lighting, to create separation and emphasize certain elements in the photo.
Lesson Info
Student Shoot: Transforming a Location
okay coming in you have the wall and you have the mirror and you have the chair remember we actually showed this today on the second segment yeah ok let's see if we can do something with it forever when tyler when tyson was sitting he's reflection was showing up right right you have a clean wall you have this mirror you have a chair or you have to ground you don't have to use the chair all right what do you want to do hey guys can you come over here to can you help him out and put you together some ideas and come up you have all these tools so get this don't forget the blinds you can put a flash behind this alliance and create a shadow on that walk and you guys let's get creative with what we have okay okay let's do that do that get a flash was joe let's get a flash so we're gonna put the flash behind you may put more power here assuming the head waiter tried tio other way straddle the chair pensive tithe but are we doing this flash thing or not we're doing the first question is facing...
he should be facing the whole chair you want to remember the guy's life has to kind of somehow he's faces to be directed towards the light remember okay so now that light's coming from this window uh it's gonna probably create some sort of shadow right actually the shadow will be pretty soft do you know why the flash is too close to the window the flash would have to be further and that will make the shuttle mohr like the shape of the blinds I know that because I practice you see what I mean that's how you know these things okay go ahead angle I do on the way here but but I want you only cheese angle way I just don't want to get the painting so theo wait you just get blank wall you're getting booth you're gonna make a wall so we don't get anything I get that's not showing up in the reflection is it's not let's hurry up guys all right can I get can I see make his brain turning I see it ernie I'm trying to see the angle here that there's just a lot a lot on the way and you want me to do something that we have a fifty okay you want me to move can you see and the apples are the painting or anything you're removing yeah I think I want to get away water fifty millimeters wider angle you want fifty or a thirty five uh thirty five try the fifty okay we'll always have to go back like such a fart walk thing go ahead frank eyes yeah all right look at her did you check your settings with no idea what's this let's make this way crating way improved this absolutely looking over that camera you know well destroying things is good what is this wall over here this wallace that well on her hiss is at the shoulder over there at that wall over there is that the corner so why don't you put katya with it and then you have one in the mirror and one not in the mirror and you start to add elements of interest also you could have used to meet her you could have put the mirror but by the wall on you could have taken put I put him here okay right take you from there no I'm sorry thinking from there and you get the reflection of the mirror on the wall in the back then explain kind of like what I did on that one wall remember right so you're the joke just take a break for a second let me see something okay come nor hear station so we can put this here right yeah his face he could be he could be sitting he could be sitting here and that you have this in the reflection in the picture started the form right there what's that I said katie could be behind and said it would be there right so part of the swat off here kitty come this ways that's reflection so katie would be there right and you see katie in real life or you see the reflection like another cool thing would be because she's got a super sexy dress going on you want to emphasize the legs right so maybe photograph in a way that you show his face but only her legs that makes sense so you're startinto at that mystery where do those legs come from they come from this but you can't see it and that it's anticipation right okay so do whatever it takes to just show the legs and showed his entire like face and stuff and we're just gonna show the legs okay so we started to add cool elements right now why don't we need to fix this obviously we have a lot of problems you look at this guys take a look out the shadow is starting to form off the blinds so we're using that that's kind of cool right way have the super sexy videographer right in the back booth that's working out really well that's you're my friend you're the sexy one uh we need to put light on him on with surly into put light on her so let's have another flash and put it behind her so her life will be backlit so add another flash and I'm sure aaron is like I said ten minutes it's smooth looking for the flash with a flash stand okay um you have the flash stand connected to tio okay that's my tangle the chair like swivel this way no other way way going you're a flash in the pan it's it's it's on the flash cages and slide that way you're good that way way back is finally wanted to block out see if I can use to block out the television more sorry I made a mistake the flash is pointing towards her legs you don't want that you wanted to be pointing towards the wall you're tryingto you're tryingto create separation between the legs so getting laid down roberto yeah she holds it and we shoot it down with because that flash is gonna show up in the picture because issue since we're not shooting tried to hide it with the leg can you can you had it with this um still going to show you because it's gonna it's just gonna hard part trying because it's hard to tell from the way that I move the flesh that means he was just what it looks like you're sent to separate right starting to look pretty cool way have uh maybe we should get that meter closer to her legs you see what I'm saying okay so I would change the aperture so her legs were in focus as well this right here you can only go up to fifty so you have to change their just ordered I have something I want to go on because there's increasing temperatures mean making more I just increase the dose so nice company way will be a little dark sorry kind of crazy looking good good okay cool right yeah okay that's the shot now the only suggestion I have is to get light to go through his eyes instead of the shadow going through his high society but we have to go on break but I want to stop on this note but I want to just explain we were using the tools even the little fake blanks to create that look at the look at uh let me see that camera right quick let's turn off the flashes let me show you something interesting this is what I do all the time to kind of see the contrast I'm gonna just uh I'm gonna move over here this is what I do to kind of see what we did you don't have to model anything you're good in fact just stand up next to her they stand up next to her just just normal just lean against our can you insert in front of that ottoman thing yeah that's good enough yeah okay give me a second let me race that let me raise that photo and let me go to this okay let's look at this photo real quick okay take a look at the tv screen now can we put the black and white that was the cool photo next to it compared to not that one the other one yet the cool one yep let's toto together look with you this is the transformation off objects in the scene this is what people would pay for this is look at the photo on the right it's just not doing anything for you but you can see the ingredients clearly the picture on the left is through brain storming through the entire chart location posing an execution I love you I just loved us so guys that's a round of applause I think for that because that's really you see the legs you see his face but you don't get to see the whole thing off either of them it's so photographically using your foot photography skills to create art with those are the ingredients okay so really great job on that hope more of you try this at home is pretty fun actually so it's not like his boring job so he eh all right this is exactly why I love this course because this photo shows you would look at the photo photo in the black and white and think oh this person so incredibly creative and they're just they just magically see the most incredible things and you're showing us that it's actually practice and technique it's not talent and creativity it's actually you have a map by step that's just incredible and you know what's fun about this is those blinds if you don't think about those blinds as a possible ingredient you would have never thought I can create shadows remember the shadows chart in the shadow section of my charges use the shadows are already there or create the shadow way used the blinds because we created a shot or remember wei used to myra's a reflective device we used to really legs as a little extra little uh what do you call it like a tea sir way use his face he looked so cool his the blinds are going right through his eyes it has all the mystery to the photograph and when somebody sees that picture on the left no one's gonna say you don't know what the heck you're doing unless they have a problem with you know what I mean so this is why this is such a such a fun it's just fun experience this is why we like photography because you can do things like this don't don't be satisfied with the obvious transforming this is like again like food items this hard your ingredients transform them into something that doesn't look anything like what you see with your naked eye try that at home ten minutes you'll see how these things start to come to you why do you think this kind of started coming to me I've done it so many times it's just doing it it's not talents just doing it same thing with his chain down before you even took that picture of the chain down I already told him that best water was gonna be with a chain down I really knew that because I've done it with her just a girl you want to emphasize the lips you chain up to show the upper lip out of the upper lip sexy upper lip it's always sexier than the bottom lip in photographs look at gucci advertisements always like the upper lip c so let's go on break anything this is just incredible exercise I'm like yeah you want to take a quick quick one question okay we'll just ask one uh c c liz says I noticed when posing the model's most of the times they are being asked to look away is there a specific time or scenario when it's better to look directly at the camera or when it is better for the model to look away do you have any well it lines for that sure of course uh if you want to create it a portrait where you're connecting with them directly in the strong manner you have to look at you you're trying to create a sense off this that that you recall and when you would you're not attached you to patch me tach detached but you still get to see them but it's in a less personal level then you have a look away right today in the morning I showed pictures of the bride yesterday and I had her either close her eyes so you you get to see her soul but she cannot see you and he creates that personal feeling when she's looking at me and I only showed half of her face you get to see a part of it but then you wonder what the other part looks like so that's a whole different feeling and she was looking at the camera the third west she was looking at the camera and showed both sides of her I showed both ice and I just dangled her and I show her in a different angle together uh the photo of her when I posted through those little wooden square frames and she was just walking away and we had a back flash hitting her that's ah bo your boo juris dick how do you say that area more heuristic photo where you kind of sneaked in this little moment it just happens to be walking and your captured and you see her beauty but it's like through a sneaky peeping tom point of view is that right it's peeping tom when you're like all right if I'm taking a photo of katie and I wanna make a strong statement I will just have her look straight down I mean like chain down ice up look at the photo I took the cover of my book that if that doesn't explain it I don't know what does right now look at the photo I took with the white wall with a bride in the back there that's a photo when she's not looking at me but all the other elements are there to create interest and she looks appear beautiful and incredible on the shadow places game with you with your with your eye visually that wall was a flat wall like this it was just a flat wall I'm look how I transformed it those trees on the right side on the right photo there that was just a bunch of little bunch of little trees on the left and I want you little trees on their right when I was driving to the location where I was going to get married I didn't just drive by the place I thought patterns repetition single color I mean color family perfect take a picture so I went away far away and I zoomed in and I created this moment none of that none of them are looking at me because they're not supposed to be connected with me for this they're connecting with each other right that's why I say to you I said to you yesterday please imagine the photograph before you take it what feeling do you want to create don't just take it and hope think about it when I saw this tree should I said I wanted this moment in the trees by themselves they're enjoying each other pam let's do it okay for this photo I said no I want your eyes are incredible you're gonna look at me I'm gonna put a sense of mystery into your face I putting a veil not available the bottom of your wedding dress we're holding her entire wedding dress above her head that's the bottom of her wedding dress on we added mystery that way now you look at the television screen of the photos we just took on we added mystery using simple fake blinds a chair a war a meter on very very clever placement of the flashes
Class Materials
RobertoValenzuela_LPE_Charts.pdf
Roberto Valenzuela creativeLIVE Keynote Slides.pdf
Ratings and Reviews
Im a freelancer and have studied photo school several years ago and also been working as an assistant for a few years. I think you always have things to learn and keep you from getting stagnant in photography, and i find creative live is a great source for that. Been taking some of Lindseys classes and watched several others from Sue Bryce as well as other classes for equipment and about shooting people in general. I always read what others have said before to avoid any classes that are not informative etc or have a teacher that leave out too much, i was drawn to what people said about Roberto walking the students through the shoots and that he had this great system you could use and take with you when you go forward. I actually never heard of Roberto before but were mainly interested cause of what he was teaching here. I have now watched almost the whole course and first of all let me say i do recommend it a lot. Its a great system to use in my opinion, and i have learned some great stuff to think about that will enhance my own photography, and its a great reference to go back to when you need it. Roberto as a teacher is relaxed, intelligent and has great humor that i can relate to. So you you are not "bored" which is also very important, he keeps it interesting. Some things that i did not like about his way of teaching was that he was a little too impatient at times when the students tried shooting themselves , he reminded me of other photographers i have worked with in past. They were also very impatient sometimes when people around them were moving to slow for the shot to get done etc. I understand during the course the students had limited time to get every shoot done. But many times i was frustrated with that Roberto almost always stepped in too early to "help" them out but instead kind of took over telling them what angle would work best or what light that should be used. It was almost as he wanted his system to show up as flawless and felt as he was scared letting the students try it out on their own because that would somehow show a flaw in his system. I would rather have had him let them try first and later he could come in and suggest the different angles and light. But now many times he would take over and also take his own picture and pointed to the strengths of that picture and why it worked. Still, you learn because he explains at the same time, and walk you through everything. I just find that you would learn even more letting the students fail first or do it right on their own. Also sometimes he would choose a location and say: You can use this wall and these props etc, then when the student would start he would suddenly limit them and instead tell them what to use and how they should crop so that the location itself would not make much difference. Otherwise though, great course. I think i would buy another course from Roberto as well if it was something i needed from it.
I have seen many of the creative live workshops, and attended many great workshops by photographers, including Jerry Ghionis. It was Jerry's wife - Meliisa Ghionis who suggested that Roberto's course on creative live should be a must see. This course was by far the best on creative live for improving your photography of couples, it is just brilliant and has improved my photography in leaps and bounds. There are many great photographers, but most do not know how to pass on their knowledge to others - Roberto is the exception I would consider this course a must see for any wedding photographer, no matter what your experience.
Love Love Love this class!! The way Roberto integrates class participation into his teaching is such an amazing teaching technique! CreativeLIVE has some amazing teachers, I have learned so much from many of them, but Roberto's "hands-on" approach put's the on-line audience in the moment. Very captivating teacher! By far I would say this is one of the, if not the best photography class I have watched!! Thank you!!
Student Work