Be Your First Critic
Mark Sposato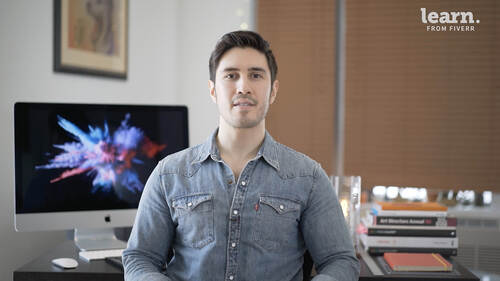 Be Your First Critic
Mark Sposato
Lesson Info
37. Be Your First Critic
Lesson Info
Be Your First Critic
let's talk about being your first critic more isn't always better. And it's really important to have a critical eye when assessing your own work. You should always edit down your own work before showing the client, exercising that restraint is actually a sign of confidence. Too many options will actually confuse the client And might give off the impression that you don't have a strong point of view. I know what it's like to pour your heart and soul into your work to do 10 maybe even 20 options that you're pretty happy with that you have some heart for. But it's so important to only show the client your best work. So for that reason I suggest picking the best 2- to move forward with. It's perfectly okay to have some runner ups in your back pocket. Sometimes in the first round your client won't be exactly on the same page as you. And maybe even though you thought through your work really carefully and you're really happy with what you've done, it's just not exactly what the client's look...
ing for. So it's good to have another few selections that you would consider your second tier that you can show the client if they reject all of your initial options. Hopefully that won't happen. But it does in the real world. So it's really good to have backup plans. If you're sending over a presentation of your selects, it's okay to put these runner ups in an appendix section at the end of the document. Be sure to label it properly. So the client knows that these aren't your initial selects. Be prepared to explain why you chose the ones he did. It's really important to have a rationale for each of your selected options. Make sure that explanation ties into your creative and business objectives. This next tip is pretty weird, but for some reason it holds true most of the time. You should never show the client something you hate. Make sure your selects are ones that you really believe in. Because in my experience, nine times out of 10, if I include a version of a logo that I hate, that's the one the client's gonna pick and then you're stuck with it. There's nothing you can do once the client's heart sold in an idea, that's what you're going to move forward with.
Ratings and Reviews
Amazing course, Really helped me a lot. Thank you
Great! highly recommended this course for all designers.
Student Work