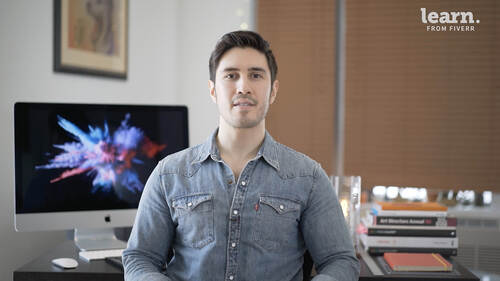 Lesson Info
42. Conclusion
Lesson Info
Conclusion
congratulations you made it through. I hope you've learned a lot of tips tools and techniques to guide you through your next logo design project. We covered some basic history, looked at samples of great work to find and explain key terms and explored a proven and rock solid creative process that can be used for any and all logo assignments. We discussed the importance of the creative brief research, ideation, sketching techniques, color considerations, finishing techniques in Photoshop and illustrator typography guidelines, interfacing with the client presentation tips and proper exporting of final deliverables. Remember always be bold and inquisitive. Keep looking at great work and borrow what speaks to you without plagiarizing. Armed with all of this knowledge and confidence, you're now ready to design top quality, strategically sound, conceptual and award caliber logos. Go to the fiber platform today so you can set up a gig and find some new clients to impress. You can also check o...
ut the other great courses they have to offer to continue to expand your creative arsenal. I'm Mark Sposato, Designer, art director, filmmaker and educator. I had a lot of fun sharing my knowledge with you and I hope you enjoyed the experience. Thank you so much for taking this ride with me. That's all the time I have. I'm actually on a logo deadline right now, so I better get started. Yeah. Mhm
Ratings and Reviews
Amazing course, Really helped me a lot. Thank you
Great! highly recommended this course for all designers.
Student Work