Editorial Wedding Photography
Styled Shoot Mistakes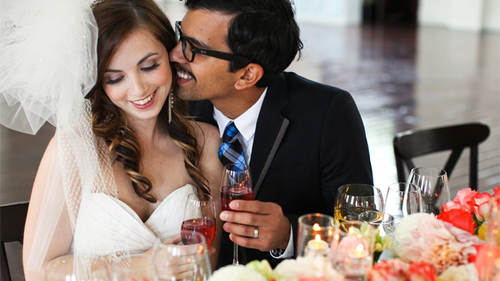 Editorial Wedding Photography
Styled Shoot Mistakes
Lesson Info
Styled Shoot Mistakes
This next section is going to be the start of many mistakes, the entitlement, the marvel on photo shoots so we talked about that a little bit a little about this yesterday, so I got to a point in my business where I realized that I didn't necessarily have an abundance of people to collaborate with, which is where I feel a lot of people are. I luckily had the opportunity to collaborate with korisa and brandon, christa and melody brandon, but nothing really transpired after that because we all knew that it was our time in comedy was great and we still do collaborative shoots now, but you're not doing them with much frequency because they're expensive. They take a lot of time, things in nature, so when I realized ok, I want to do a style shoot and I really don't I know who to collaborate with, and I still feel like the new kid on the block and industry, so I felt like I couldn't or didn't want to even start collaborating with the same team because I felt like I would be calling on multipl...
e fevers and not having it be an equitable relationship, and I didn't want them to make him feel like I was taking advantage of what they were doing, so I decided to have what I considered. Uh and edgy photo shoot when it came to bridal fashion because I was tired of saying, like the brides and nothing's wrong with I love brides and fields, and I want to shoot brides and fields day in, day out, but I wanted to do you think, do something different, give people something to talk about and the way that it would look for, you know, a fashionable bright. So we we, as in just me and j d as in actually just me planned a shoot, and I didn't necessarily have clint collaborators, so I booked and paid for a venue on my own. I booked and paid for a professional stylist on my own, and I booked any paid for a makeup artist on my own, and they booked and they paid for flowers on my own, and I talked to jd about what I thought the chute could accomplish, but tragically, I did not define the theme. I did not define the goal, it didn't define the story. I wish I would have known those things in advance, and I felt like I was becoming mohr invested in a photo shoot because it was my own, and furthermore, I didn't even know how styled photo shoots were done when I had collaborated with the people in the past, they had done everything that they were responsible for and I showed up in a shot. It when I reached up to the floor, is a master for two or three bouquets. She all of us and we start talking. And all of a sudden she really understood the gravity of what I have got myself into. And she asked me point blank if I was doing okay, and if I was all right doing it on my own, and I did what any other red blooded girl would dio alive. And I said, yes, it's fine. Everything is wonderful. And on the inside I was melting because I was realizing, yeah, I was completely alone. Once I got into the process, I realize the gravity of my investment and I became so depressed because I told you he was in a cost. One thing and the minute you get in to a project, you realize it's probably going to cost at least a third more than what you anticipate. They felt like I made a huge mistake. I've come to realize that creative teams should be coming together to collaborate, not merely to get hired and if that's the one thing that I could pass on to you because what resulted wass me carrying the responsibility about having an opinion about styling? About designing about producing, about organizing, about creating and what I really should have been concerted, what I really would have been concerned with was playing to my strengths and my strength was photography and I don't even know if it was a strength at this particular time this happened in two thousand nine I was still learning I should not have been eating the entire pie when my spoon had just entered into the centre collaboration, I think forces of creative team to become in just as invested in that shoot as you are instead of you being like this's my money my time can you please make it work? Which is what? It's, not how I acted, but that's how I felt I can't say for sure, I don't know, but I feel like when people collaborate, it produces better work because everybody is as equally as invested. Everyone on the team should be inspired because the wait shouldn't should be disseminated between four to six people three to six people instead of just one person having I mean having feelings that you're hiring a contracting team to come in and do things with when they're not on board with what you want. I mentioned yesterday that models were the hardest thing to procure I had. Three guys and three girls two of the guys didn't show up at the last minute one of the girls in children's minute one of the bride said oh my friend can come along and she can model and I still question whether or not should model you know I mean it's just it is what it is that's how it unfolded and when I got you know after the shoot and after we paid everybody in ordinate amount of money that I'll be honest with you we probably didn't have but once I got in it what was going to cancel I felt like I had my pride to maintain and then we went to this completely dive mexican restaurant in downtown l a and I got like a vegetarian burrito and a cried because it just was such difficult day and to know that I paid for frickin headache that's what I caution from from statutes but what I will say that at the end of the day was that you could take mistakes and you could turn them around and that I think is like the bigger picture I learned what not to do for future shoots and that's not to pay for play I built my port foil paid to practice whatever whatever I'll own it I'll take it I'll still run with it one thing tio was that a knowledge that I was supported and maybe up until that point I didn't maybe I didn't look j d in the face meeting I didn't trust him to that degree because he was still hey was a time still working with his startup company and maybe I wasn't appreciating him as much as I should have and here he was ing with whatever little money we have, we're going to do this so that you would never have to look back on your life and say I wish something would happen and at the end of the day he allowed me to make a mistake and pay for that uh lastly it made me determined to never repeat that mistake because it's done a lot and it hurt your ego to know that you felt there was people on the team who were just like oh, makeup okay and that hurts that really hurts just being really ashleigh I'm sorry I thought you had a question way do have we do internet question great. Um question from so from priscilla longshore is this your first style? I shoot I know just the first one they there was the first one that I did with the first and last one that I did entirely on my own right? And so um so from to russia torch ajay captiva kept evita start about that how did you how do you get collaboration? Do the collaborators invest monetarily? Sometimes they dio yeah um but the way that they itemize it is they I'm guessing that the way that they look keep it as marketing expenses so when a designer comes and picks up so like elements, I'm guessing she's either renting them or buying them if she's buying them she's going to market off his inventory as it appreciable asset and can every year she could markoff a depreciation to a certain extent it also used it off as a write off and you can incorporate in future in future work yesterday it appears from what I can kind of guess kelsey rented most of everything, so if they charged her feet it was probably a minimal fee, but if she paid for it, it was probably out of pocket given that the consideration that creative alive was important pretty darn sure that creative live was taking those expenses, but if creative life wasn't filming and create and mean kelsey ones collaborate, if there was a rental fee she would be the one absorbing those costs thank you, thank you cool great! Did you question? Yes, yes, jolene willis's has a question, she says. I have my first stylized coming up collaborating with many other artists jasmine has me thinking about the theme goal story, and my question is if I'm using models who don't know each other and my making up their story to go with my theme I think that's in regards to like their relationship is good, I think it's really good. I always think in situations where if I was in that situation, how would I want to be spoken to so one? I would probably not ever want tio model for him another photographer at this point in my life, however, I will say that if I had to model with a stranger and somebody said this is how you guys met, this is your story I would have a better understanding if somebody gave me a profession because what we're seeing on the style I shoot is you essentially have to act what we gave monica yesterday, right? Give a speech each, you know, it's like you're acting on a photo shoot. If somebody gave me the plot of the story, I would I would be able to approach it more confidently. So yes, that would be a good thing, I would think. And even if the models think it's the worst idea, who cares nothing, you didn't lose anything from it whatsoever. Cool, but you have a few more questions are you don't mind um, from from rene rene arlene, do you typically contact designs and dina designers and stylists to collaborate with or do they sometimes contact you? How much do you work with each other on the theme or idea um if somebody approaches me they're usually coming with the idea and so it's more my input from a photographic perspective of what would work if I'm approaching somebody I essentially have to become the pitch person you could be the don draper you know it's like you have to sell them on this idea so I think it would be best in if you're going to approach somebody about a style to it would be good for you to have ah goal theme story and see how they would kind of work it out john on the note of the pitch where my favorite quotes is if you want get people to build a ship I don't give him a hammer nails instructions give him an endless desire for the sea and so you're sharing your vision with them to get a ship built so that was your on draper that was so draper esque give him an endless passion for it's not my quote that some french a person that had a passion for the sea I'm so running with that so lord have mercy amen to instill that vision for your style I shoot would you recommend or do you have anything in your arsenal other than the goal theme and story to communicate with the vendors? Because florist obviously knows they have to design flowers the designer those they've got to put together a design for it how deveney suggestions other than gold thing story I think, uh, not at this point, I do think that what you don't want to do is to come in because we have too much you become controlling of every aspect of the chute, like you don't want to come to the floors and be like. So these were the flowers I thought would be great, because all of a sudden you're telling her what to do and she comes a hired hand and a collaboration is this is the idea. How do you interpret this? And so, yeah, you don't want to be, you don't give too much information. Can you explain the balance between the designer comes up with this great design is to some extent are they speaking into the roles of the other players? Absolutely. Okay, absolutely for sure. Yes and later on me, you may be talking about your idea, too, and flesh that out on dh use as like a real life example of how to approach a stout shoot and make it happen.
Class Description
This three-day event will be packed with how-to and tips for wedding photographers who are ready to shake up their business. In addition to lighting, posing, and technique, Jasmine will photograph a bride and groom, and a gorgeous wedding set up that'll facilitate a live demonstration how to photograph wedding details, elements, and moments with an editorial flair. The course will also address how Jasmine successfully submits her work for national publication and include discussions with editors on how photographers can approach a wedding day to maximize their publication opportunities. If you like taking risks, untraditional posing, and finding dynamic light in any situation, this course is for you. Be prepared for a smashing good time as Jasmine dissects her photography, online marketing, and teaches you how to create a fabulous experience before the first click of the shutter.
Reviews
Thank you so much Jasmine! You are such an inspiration. I so appreciate that you showed us everything, not just the perfect edited version! I love that you are real and can show that you get flustered and make mistakes and lack confidence sometimes... I can so relate to you but still be inspired to push myself further! You are so amazing and determined and I admire you so greatly! Do not EVER change... you are perfect the way you are! You have given me so much to work through... my mind is buzzing. (:
Thank you Jasmine. We really enjoyed watching your course for the last 3 days. Thank you for sharing your knowledge and years of experience shooting Weddings. We also really appreciate that you don't spend 3 days trying to sell us your products... and it's great that you share the services you do use without any plugs for yourself. Thank you so much... Keep being you and keep shooting beautiful Weddings.
Fantastic presentation. Awesome information for those wishing they knew how to get their images out there on the wedding sites and mag's. Jasmine is a phenomenal teacher. Well worth it! Thank you, Thank You, Thank You!!!