Manual Mode Made Simple
Khara Plicanic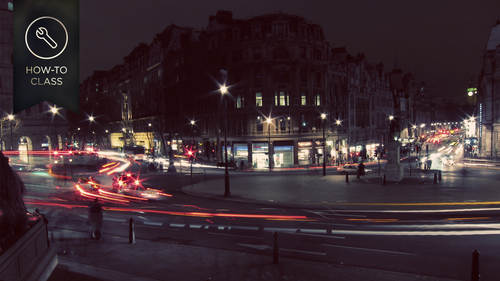 Manual Mode Made Simple
Khara Plicanic
Class Description
For consistency and control over your images, nothing beats shooting in manual mode. Join Khara Plicanic for Manual Mode Made Simple and take control of your images.

Learn how to expertly dial in aperture, shutter speed, and ISO; and learn the tricks of the pros for making this part of your workflow, so that you barely even have to think about it. Learning this is a key step towards opening up your camera's potential and taking better photos.  

In this easy-to-follow class, Khara will walk you through the basics of using your camera in manual mode. You'll learn about the mistakes most beginners make and get a head-start on shifting your dials and controlling your settings. By the end of this class, you'll feel more confident holding your camera and be inspired to go out and shoot – in manual mode!   
Ratings and Reviews
I have been using my DSLR for 2 years and feel like I take pretty good pictures. I have read my manual and understood the basics of ISO, Shutter Speed and Aperture. What I was having trouble with was understanding how they all worked together. I though Khara did a wonderful job of helping me understand how one works with the other. I also loved that she emphasized that there is no one correct setting, it is based on what you like! Great class and I would definitely recommend it.
Awesome class! I'm a complete beginner and Khara does an amazing job of explaining key concepts in simple terms. She also does a great job in explaining step by step how to go about setting up your shot when using manual mode. I'm feeling a lot more confident today after viewing this course. Khara is a great teacher. Highly recommended!
This was really a great class! She has a way of making things so easy to understand. She is charming, and engaging. I would highly recommend this class to anyone. I hope she does other classes because it is really worth your time. I wish I had seen this earlier in my efforts at photography. Thank you so much! You're a great teacher!
Student Work