Market Your Online Store with Facebook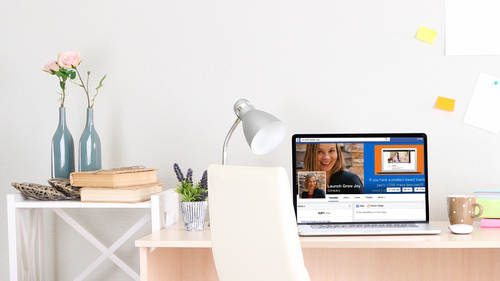 Lesson Info
Optimize Your Status Updates
For busy small business owners, the constant updates Facebook makes to its functions and features can be overwhelming. In Market Your Online Store with Facebook, Andreea Ayers will help bring focus to your Facebook marketing strategy and show you a reliable way to connect with and grow your online audience.
Andreea has deep, first-hand experience with marketing a small business online and in this beginner-friendly class she'll tell you exactly what you need to know to make Facebook work for you. Andreea will teach you how to:
Post updates that engage your community and drive them to your site
Grow your email list using Facebook advertising and targeting features
Strategically run a Facebook contest to build your audience
Market Your Online Store with Facebook will help you feel more confident that time you spend on Facebook is bringing the right people back to your online store.

Click here to view and purchase Andreea's Increase Your Online Sales bundle.

Reviews
Andreea is easy to understand and is so personable. She has a great mastermind group on Facebook too. She really cares about helping us all and has great information that is really relevant.
Great course! watched live part of it and really enjoyed it! Thank you Andreea!
It's great information but I wish I would have know it was over two years old. I have no way to determine what, if any, is relevant at this time. Facebook changes so often I can't image much is the same. She speaks clearly and is very knowledgeable. I'd rather have a newer course even for a higher price.