Marketing for Photographers
Beating the Economy with Diversity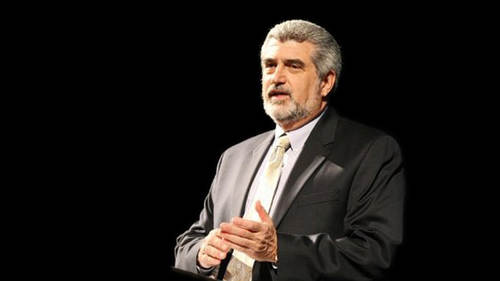 Marketing for Photographers
Beating the Economy with Diversity
Lesson Info
Beating the Economy with Diversity
All right, so this next section, the following presentation has been approved for photographers who ready to diversify and I'm really serious if you're not going to diversify the now's a good time to go get a sandwich because I can't I can't help you if you're not going to diversify here's the issue with being more diversified, we are in a tough economy, and while I know everybody would love that, just shoot. This is what I love. This is the only thing I want to do I don't want to do that. I don't do that, I just want to do that. The reality is that or somebody comes through your door let's assume it's a past client let's assume jared, you did a photograph somebody's wedding and they loved you and they want you now. Um, let's see father, the bride has a as a company and needs some product work done all I'm saying when I say diversify, I'm not saying you've got to become a tabletop shooter, but either learn the skill if you're getting a lot of requests for it or have another photographe...
r that you really trust that you've worked with a lot, that you could refer business, too, so that the two you start working together so diversified doesn't necessarily mean that cherry you've got to start voting group photographing babies and bill, I want you do family were because you also do pets and pets are owned by families and michael, you've got weddings, you've got video and that just makes sense to tie together with weddings and babies and same with you, carlos, here you've got you've got a great eye for for some of things I've seen on your site, that arm or editorial travel like it doesn't mean that I'm not saying that you've got to suddenly expand your skill set to be an expert it's something you might hate doing, but just be at a point where you don't have to say to a customer, I don't do that, I don't I don't know who to call I don't know look in the phone book, I mean the whole issue in building your business, any biz this it's about being helpful, the reason that there are all these stories out there about nordstrom's, for example, their legendary in their customer service it's because there's supposedly a story that somebody wants returned to set of tires to nordstrom's. Now I have a hard time believing that, but you know this stuff gets started into travels around the internet comes back again, the issue is just being able to be as helpful as you can, so we're going to talk about some logical connections for example, brides, babies, pets, that's the hierarchy of the three biggest reasons people hire a professional photographer this is old data it comes out of surveys from years ago I don't believe for one second that it's moved brides babies pets in that order now underneath that comes kids family portraiture you can keep branching out into all of those groups but if you think about I mean just you guys would you guys agree in terms of what you get calls on brides babies pets and you've got a few that get mixed there with weddings and pets you said you hadn't had one yet right have you had any have you had any pets that appeared in weddings okay that's coming all right here's another thing these air just I've got two more reminders slides then we're going to get into it why do you forget dead that's not the target that writes the check that is the one that might be part of the surprise for whatever it's going to be but mom is making the precision the decision ninety eight percent of the time if you think about well wedding sherri how many how many in fact both you on weddings how many of you actually have had the father of the bride contact you in eight years have had two fathers and one of them was recent okay? Never even some weddings michael and any fathers ever contact you it's mom it's mom or it's the bride so you need to remember that in all in your marketing and everything you do we go back to that line from before if I can see the world through my client's eyes I can sell my client or my client buys so let's talk about a thing called continuity marketing it's not new it's not rocket science all we're going to suggest or all I'm going to suggest is that you work with a client throughout their history in their family and I'm I'm setting I'm starting at weddings because it's an easy it's just a nisi spot to segue way out and everything else so you've got a spot there where seniors air becoming newlyweds and you do their wedding next thing you know that that family you got a new family started you've got he did their wedding, they loved your work now you're going to go in next step further and there's a baby coming along now they start their family and as they start their family the kids grow up and now the kids are growing up and kids are becoming seniors. Senior photography is a huge segment of the portrait market and one of probably I'm going to say this as a probably cause I don't know for sure but I believe it's probably the fastest growing segment if you looked at the number of seniors over the last five years and the way they work is being done I mean my my senior shot even my daughter's senior shot was you know you're pretty basic ah, the black shroud the guys sat down on the stool, you got the shot nobody talked to me nobody talked to while my daughter actually I got I got tony doorbell to do my daughter's senior shot in the back of the hasselblad warehouse so it was a weasel deal and I had weasel the freebie from one of the greatest photographers in the country. The issue is that senior work today is all about capturing the personality of the senior and we're going to be talking about that a little bit more too but it's all about who they are as people it's not just about that one bread and butter shot that mom wants that's going to go into the yearbook it's about a portfolio it's like a model shoot you might do five clothing changes, you might do five different sets you're going to photograph with if they're interested sports you're going to tie the sports in if it's music even a time use again it's the personality of who they are so kids become seniors and while that's all happening mom and dad are getting more established and their business is growing whatever they're doing, they're having different kinds of needs photographically and the cycle law goes back around again, so what I'm suggesting when I talk about diversifying I'm saying line up your relationship with your clients do a great job wherever in that cycle they brought you in do a great job because around that around that chart jumps in pet photography pets and kids and families go together wedding work, maternity boudoir newborns day in the life day in the life is an outstanding way to photograph especially kids you're photographing them in their environment you're photographing them in a lot of times natural light here in the home you don't need to necessarily go in and shoot for the entire day day in the life is is maura name as opposed to well, I'm going to spend an entire day with his kid you're going to go in and spend a couple hours in photographing that child in their environment, interacting with other things in their house and their family a cz kids become seniors, we bring in the senior market, sports photography jumps in their event photography jumps in there under classwork, jumps in commercial work, his mom and dad become more established real estate and insurance. You've got all these opportunities to tie back in with your client and in every step of those, and if we probably spent ten minutes now, we could probably come up with like another ten things that you could identify, so what I am saying is that when you establish a relationship with any client you keep working with them and keep in touch with them so that they know you are there to help them with anything they need under that whole image ing umbrella there's a there's a great story dean collins who passed away about five years ago one of his great lines, by the way was beauty is in the eye of the checkbook holder doesn't matter whether or not you thought the image was spectacular it's your client who matters if your client loved it but dean would go out if for example dean had been hired to photograph catalog or an annual report he would go back to that client and the president of the company around holiday time and suggest why don't I come out or I'll send one of my crew out to do a family portrait sitting great way to do it david's icer great wedding photographer down in southern ohio same thing with david david on the anniversary of a client we'll contact the client hey it's you know it's been a year since you guys got married how you doing? I'd love to come by and do an anniversary sitting for you this one's on me now think about the amount of goodwill here think about that client the younger the client the more friends she's got that are about to get married or will be getting married let's say over the next five to ten years it's just another way to show who you are it's another way to give back does it cost you something at cost you some time across you a few bucks for for the five by seven or eight by ten or whatever you're going to give them the amount of branding and goodwill that that that that starts to build for his unbelievable so doing that that's where I'm saying build a relationship with a client wherever it is if you did pet photography then keep in touch with them and have you might do not do weddings bill or ever want to but you want to have a couple of buddies that air locally that you really trust that you know do great on weddings and you want to be able to refer it so if somebody comes in the front door you're never turning anybody away you're not saying hey I'm really sorry no I don't I don't clunk no you want to just be helpful this is about this about just giving back and it's a great way to do it because if it is in your mainstream and if it is part of your skill set then your golden then it's like oh yeah I love you know second most favorite thing to photographing brides is newborns and babies and that's great and that can lead to families if you could do it yourself terrific all I'm saying is in this economy again don't let him don't let him leave without a helpful answer if you could do a terrific if you can't do it, then you want to have a trusted friend that you can and then the two years dot referring business back and forth because hopefully you're holding some cards they don't have so let's look at somebody that does something like this jonathan can list is based out of utah I'm not a big fan of landing pages I think landing pages tend to take a consumer one more click and we're going to talk about that when we go into websites. But in this case jonathan has got a commercial side and personal work that he wants to show and he's also got a, um wedding and family site, so he sends him off into two different directions personally, I'd rather see it if you had to separate sites because it's such a completely different target audience for commercial work but that's not the point here there is recite now here's what school you go into his wedding and families site and you start to see images but here's the quote directly from jonathan the bride knows to call me when the contractions of three minutes apart I'm at the hospital if they want me there, so he makes it a point right up front to build that relationship with the client to saying hey, by the way I love shooting family he's got family images that are on his side as well. And when you guys start your family I love you guys. I would love to be there. It would be so great if I could be there when let's let's get the first portrayed done of the new baby the right way. So if you think about that he just get into that train of thought every one of your clients, everybody that's in your database right now unless unless you really screwed them up in their miserable there's a great line that if you photograph a portrait session you can screw it up, you can always re shoot it. If you screw up a wedding, you need to leave town. So assuming you're not the witness protection program because you screwed up a wedding really badly and they were unhappy and they do like you there in your database, they're your ambassadors. There isn't a better in fact that's for every company, all of us, whatever we do, whatever company we work with our own existing customers are always our best ambassadors and the best people that we can sell to because they know it's already they already know our product, they know what we do, so jonathan works on it that way jonathan also has a section on this site, um, of travel photography and on this one he had one of his clients that saw his work and then brought him back for fifteen other jobs so after doing her wedding there were fifteen other projects that came up over a certain period of time after that because she didn't realize all wow, I didn't realize that you also did that kind of work so the whole issue is getting them in the door it's kind like jared you asked the question before about mixing up images within in no cards or holiday cards this is where it starts to play to your advantage providing those images are really outstanding and you really know what you're doing makes sense there's another one this's don shields you guys know dawn you know don don has been here has done been here know what she was in the audience I don't think you know in program ok don shields is in missouri now don did two different things and this is really different and this is something that every photographer ought to be doing in their area. Of course if everybody did it then never mind it wouldn't work but everybody won't do it the first thing don did set up monthly networking lunches she works in her area and I can't remember where she is in missouri dawn has networking lunches where she brings in everybody in the community into some little diner coffee shops some little local restaurant anybody that has anything to do with weddings so she gets the limo company the music company, the bakery, the travel agent, the salon, the bridal salon, the tux shop she brings them all together everybody pays ten bucks for lunch she's not making any money on the lunch and they just do a networking luncheon. All they do is talk to each other. How much value would be for you to who are primarily weddings with jared share it if you were the luncheon once a month and you were sitting next to the number one florist and you've got the bakery on the other side it's just networking it's just building a network of friends so that you start to refer people to the other thing that dawn did and this is really unique and it's not something everybody can do, but I want you understand how she use it. She and her husband bought a missouri wedding magazine here's the what's called missouri metropolitan bryant they bought the they bought a wedding magazine that at the time I don't think was doing particularly well and started to build it up into something. Now this is where networking becomes so important and I'm going to talk a little bit more about networking after I finished the siri's on on dawn here first of all, she's got a magazine so she's got bridal shows right off the bat to bridal shows one in august one in september one in springfield one in joplin so here she is as a wedding photographer working with lots of other photographers and being able to network out into using her sight to reach more brides I mean it's this is just brilliant next is they've got a magazine so she's got the ability to help more photographers and more people within the wedding industry reached their target audience. Now people always go yeah, but she's a photographer why would she want toe help other photographers because you can on ly shoot so many weekends before you go mad as a wedding photographer I mean seriously if you photograph weddings every single and you're not in your head there you photograph weddings every single weekend you will lose your family will lose your sanity, you'll be left with nothing but a whole bunch of clients that at that point you won't care anymore you can't work every weekend, you've got to give yourself some room and weddings especially our every weekend now in pet photography you can't work every day there sooner or later somebody is going to come to you and want something done bill that you can't do I'm busy, I can't I'm sorry, I'm I'm already booked on that particular day we could do it another day or I can send you elsewhere so in terms of dawn helping other photographers and being able to have a magazine there that ties them all in together, it's just another way to be able to be involved in the industry. And then the last thing which I love is she's got a whole section on the website for wedding professionals, and when you click on that, you get the list accessories, accommodations, there's, literally everybody who should be at the network luncheon that's everybody right there. So when you start thinking about networking, if you're going to do a network luncheon, you could start getting people in your community altogether, and I'm talking about weddings here because they that makes it easy because everybody knows the how wedding plays out, but talk about pet photography. Earlier, you could tie in with the local pet show, the pet bakery whatever's in town. In fact, we're coming up. We're going to be doing a skype call with vicki to offer, who set the standard on a great pet promotion four years ago that it's now lead to bigger and better things you could tie in the local, the local vet they're they're probably another half dozen children's retired you tie in a children's store together with a toy store, together with a pediatrician's office or something else or some other sect chuck e cheese. Pick a pick, a kid's restaurant in town that people are really excited about, and look at whether or not there's some opportunity to do things together. The tie in with kids, because that's, what the hole is ideas is to be able to share the marketing cost and work together to hit that same target. Which leads me to a great quote by one of my favorite analysts. Donald lybia is a marketing expert analyst in uh um, he was in south jersey and remember actually calling him once I read an article and at age twenty, twenty five years ago, and he was kind enough to take the phone call. But one of the things that he said was, as the cost to reach consumers continues to increase more mohr nonprofit companies will have an opportunity to work together to hit a common target. So in other words, you know, we're both working on the same target. I adapted this when I was a hassle. Glad we did advertising campaigns together with we did one together with kodak, um and l l bean and we produced a whole brochure thie issue wass l a being made great clothes for layering during the wintertime that photographers needed to note aware, and they we had a book that tight end with talk with the photographer with l l bean with kodak products then which obviously were film and made sense we did another one together with hassle glad and polaroid when polaroid made the hillary was in in business the same way with the polaroid back for hassle vlad I mean now it's all it's all digital so it's not done that often but polaroid was a big player there you guys have that same opportunity and my quote is probably close to accurate he had it in the article so I'm pointing out that it's while it's in quotes it's it's the thought and if you want to read more about from donald lie be it's dub dub dub libby dot com um great just great stuff in his head here's the point on all of this you've got an opportunity to share the burden you've got an opportunity to work with wedding planners printers flores bands tux shops some hotels caterers limo companies bakeries I mentioned travel agencies before too if you go back to that first thing on advertising this morning that's only a piece of it there's an opportunity for example to put together one of these coupon envelopes now I'm not suggesting you make it like the one that I get in sarasota that's got fifty coupons um on horrible stock you can't even hold these things without getting ink all over your fingers I'm suggesting you do a mailing together maybe it's a brochure together that's in three parts maybe it's a booklet about the best the most success to have the wedding maybe it's working on a blogger together there's so many different opportunities where you guys have the ability to give advice, your client and that client and I'm going to use the bridal example again or better yet, let's use mom with young kids you've got the ability is a children's photographer to help and give advice on what to wear, how to work with your kids get him after their nap don't give him a candy bar if they promised to be good because you're only going to sugar him up and they're gonna be bouncing off the walls when you're trying to get him to sit still to take the picture. I love it when I hear these horror stories from photographers that yeah mom gave the kid a hershey bar just before they came in and we had to wait an hour for the for the sugar high dough dissipate so we could get the kid to come down or or we were at the wrong time of day and the kid just fell asleep you know? The baby slept through the whole thing that's okay with everybody can take has an opportunity take great pictures of sleeping babies and I've seen son some that are stunning, but the ones that really always grab you the ones where the eyes are open and they're smiling and they're doing something so you've got all this opportunity and then there's that one more group other photographers I'm going to say it one more time you can on ly shoot so many jobs before you go mad and then you really then then you'd done for and when you crash and burn this is that there's nothing left you can't find I mean we've all had days where you got up and you needed to write something let's say I have to happen more often than I like what I can't figure out I can't get started she let me go take a walk we go take a drive we go do something I procrastinate seymour and maybe another day goes by what I'm talking about here is more serious than that I'm talking about you need to have I would recommend that everybody always have five photographers in their in their bed in their stable five reference points so that when you have a job and make sure everybody compliments each other you don't want five people that only do what you do you want five people that are better than you are at doing other skill sets and photography maybe even better than you are at your core skill set right now because you're just learning that will make all the difference in the world now you've got five people that they know you're on their side and they're on your side and you guys all work together and it really can happen with photographers and here's a great example bruce berg is um up here in the area it all started actually let's blow that up so I can actually read it twenty seven years ago it's a it's the lane county children's contest and we actually had boosted a guest post for man skips photo network dot com three different studios twenty seven years to get ago got together to do a children's contest in the first quarter of the year now I'm assuming seattle and chicago are no different is the first quarter january february pretty dead months I mean february valentine's day picks up that not at all anymore you weren't you weren't supposed to shake your head scarf oh yeah january february is the biggest booking months of the year but you are you were actually shooting them shooting no no I'm talking about shooting okay no no no. This goes back to communication. The windows frozen. The issue is the january february are down months in oregon for the children's side of business that first quarter is quiet I mean that's why we have all the major shows just about in the first quarter. Now you roll out with imaging yusa in january c s p m a r both in january uh w p p I typically comes in in february or march you've got a lot of great state shows the kentucky state convention I know this year was I was the last speaker before soup what'll you want to talk about been nervous about anybody showing and everybody show it was great, but it was it was january february as you're coming up to super bowl time, so you've got that time that's typically down for photographers shooting not necessarily booking well, bruce berg is part now of thes three studios bruce sent me an email on this and I know he's fine with me saying it because he said something similar in the article, but this last quarter there was over twenty thousand dollars in revenue that he would not normally have seen had had not been for this children's contest, so you want to look at things you can do to build business with your competitors? There are times when your absolute diehard competitors and you don't want to work with them and there are other times when you guys got to work together to stay afloat and most the time it's going to be that you could work with them almost all the time because again, you can't shoot every single job you can in the beginning, but as you get better and as it ramps up and as people know more about you and you get through your branding, then you get really stuck and you can't if you take him all your burn out so a whole bunch of endless opportunities. I just threw together prom mailing, putting a tuck shop a limo cop company together. That's a wedding target. You could put together a hotel of floors to travel agent now, the studio on landscaper idea. I've had this in this program for a least ten years, and the reason is we were doing has supplied university in ohio, and a photographer attended. Told us how about a landscaper want did the back of his studio because he knew he was doing a lot of family settings sittings and wanted this, homie, you know, lots of bushes and a pretty landscapes setting and knew that there was a correlation between families who was they were having their portrait done, and the need for professional for tob for landscaping. So it made sense to hook those two together. Commercial photographer you could put together a printing company in an ad agency. Children's photographer, children store, toy store, local kids restaurant, pet photographer, animal shelter, that's one that I left out before work with the animal shelter do work with the animal shelter bill. Yeah, good on dh. Tying those in together a pet store, pet food products companies so there are all these opportunities to bring them together, and that leads me pet photography does not have to be the assignment from hell I had a great shot that I wanted to use here and didn't have the rights to that's a chihuahua with a hypothermic needle in his mouth it's a pet photography unless you're really into it can be difficult the same with babies the same with weddings the reality is that once you start shooting anything you adjust you get used to it pets are fun to shoot and this is a pet promotion that is absolutely one of the best that's ever been done this is four years old but vicky to offer in she's down around peoria, illinois went ahead and set this up four years ago with the local animal shelter and the deal was that was called dog days of summer it's not been repeated in some other markets I know k ostriches done it in phoenix and it's type of sponsored it's tight in with vicki studio at v gallery there's the day reason was to raise donations for the peoria humane society so she's working with the animal shelter the deal was you had to bring a bag of food in she wound up bringing other partners in its perfect she brought in partners the local dog bakery, a pet food company and a pet sack snack manufacturer so she's got three players now they're involved in helping her with the promotion and this is what it did for one hundred twenty sessions in one day afternoon everybody that worked with vicki for vicky new vicki was flat out and forty people on the wait list now that was four years ago today v gallery is one of the best known pet studios in the area vicki actually has the case got a brochure all on all on her pet photography we're going to talk to her about it in a few minutes but that one little program and it tied in with not only vicky wanting to get interested and see what the interest was in pet photography but she also knew there's a high correlation between pets and families she's a children's photographer we've all seen the commercial with little kids and puppies and it's sad I can't think of what products they are bounty paper towels is one he said bounty I'm ok it's tied back in with emotion there's nothing more fun than a kid with their dog I mean probably done puppies and my right it's pretty hard to get a bad shot so here's the next part of puppies there's mine that's molly the wonder dog um who does she gets a royalty every time I use that slide that was taken by cantrell portrait design and bambi did a whole series on molly but there's the point remember your numbers go back to my second third slide this morning there are almost two hundred million households who have a pet that's an unbelievable number and pets how many of you were a dog or cat owners? So out of our five year we get to how many of you know pet owners, everybody it's all a piece of it, it's, another segment of the market and another opportunity to really build your business? What I think makes sense pets we do want you want take some questions, and then I'm going to hit a thing on hope I'm sorry, let me go to this skippy jar of skippy I missed a skippy, totally useless trivia information, except this one is maybe a little more than useless. Twenty eight percent of dog owners own two dogs twelve percent of dog owners own three dogs dog owners average spending this is just the vet alone now is two hundred forty eight dollars, annually, and fifty two percent of cat owners have two cats. There's more stuff if you want to go to humane society dot org's people love their pets they're part of the family you've had weddings with dogs in them, probably a cat here and there there's so many different opportunities to be able to branch out and pick up a piece of that business or, if nothing else at least include a profile of that pet in the wedding album in the event or in whatever it is you're shooting because they are part of the family don't don't forget up, david's. Icer has a great line about whenever you're shooting bridles, he made up the word. Don't forget the groom, als, because grooms have families too it's, all part of its kind of. I'm sticking it under the diversity umbrella right now, but it's diversity in your marketing.
Class Description
You know how to focus your camera, NOW focus your business. Professional photographers today have greater marketing capabilities and reach than at any time in the history of photography, but a winning strategy has to be aligned across all aspects of your business.
Skip Cohen will take you through a complete analysis of your business and give you tools for growth. Skip will focus on the art of a successful website, developing PR campaigns, planning your promotional calendar, networking, branding and time management, just to name a few.