Mastering Long Exposure Photography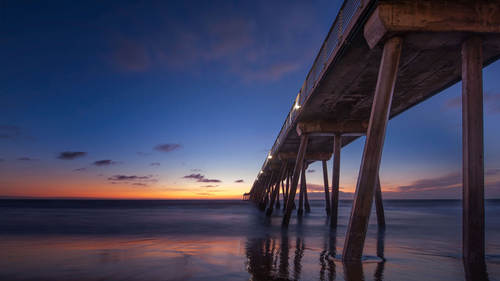 Mastering Long Exposure Photography
Class Description
Long exposure photography helps you to create truly dramatic images. In Mastering Long Exposure Photography with Matt Kloskowski you'll learn how to capture images in which water appears to move and clouds streak across the sky.

Matt is a landscape photographer and the best-selling author of over 20 books on photography, Lightroom, and Photoshop. In this class, you'll watch Matt at work in the field as he demonstrates his favorite techniques. You'll learn about:
Camera settings for capturing extended exposures 

Helpful photography equipment and apps 

Post-processing long exposure images 
Matt will discuss which filters work for long exposure photographs and he'll show you how to create images that seem to move and convey the passage of time.
If you've been wanting to create dramatic images, Mastering Long Exposure Photography with Matt Kloskowski is the class for you. It'll open you up to a whole new style of captivating
fine art photography
.
Reviews
I have loved all of the classes I've taken from Matt, and this class was no exception. Matt explains everything so clearly and then beautifully illustrates what he means. I learned a ton from this class. I love how practical he is, as well as his engaging manner of teaching. I highly recommend this class if you're interested in taking pictures where you want to convey motion which, as he explains, is how our eyes really see.