Mastering the Art of Photography
Case Study: Making Something Out of Nothing
Chris Weston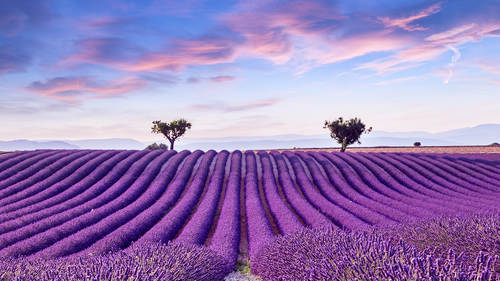 Mastering the Art of Photography
Chris Weston
Lesson Info
29. Case Study: Making Something Out of Nothing
In this second case study, Chris takes the out-of-camera image from his Lincolnshire challenge (Lesson 3) and sets about completing the process of vision to print.
Lesson Info
Case Study: Making Something Out of Nothing
big skies and flat, wide open spaces, my enduring memory of growing up in the farmlands of Lincolnshire and that the visual narrative of this image. So before I start, I'm going to set profile to camera neutral. And again, I'm going to start with the crop now thinking in terms of big skies and wide open spaces. I visualized this image as a panoramic, and that's how I compose the image horizontally in camera. What I want to do now is set the vertical parameters of the image. So I select the crop tool, and I'm going to reduce the frame top and bottom and just a smidge off the right hand side to remove an area of negative space and bring the pylon closer to the third line. Now the easy way to process this image is to render it as black and white, after all, is a very monotone seen, it practically is black and white, but I'm not going to do that because, as you'll see, there are some nuances of color that I really like and that, I think add to the story so keeping to color, I'm going to se...
t white balance by taking the eyedropper and clicking on an area of white snow, which increases the Kelvin value to remove some of the blue cast left over by the camera, moving on to tonal range. When I took the image, I accepted the camera's exposure setting, which, as expected, plays pretty much everything in this mid grey area, as indicated by the history Graham. Now that's okay for features, but it's too dark for the sky, so I'm going to add one third of a stop of exposure. And then I'm going to use the white slider to lift the sky by around another 1, 1.5 stops. And I'm using the white slider to make the biggest change because it only affects the lighter tones, which means I'm leaving unchanged the total value of the landmarks, which were already correctly exposed. But I do want to add some contrast. I'm going to set a small amount of negative shadow now, a problem I had when taking this image was the falling snow because it left these marks that are clearly visible against the monotone backdrop. But there's a simple way to remove these in light room, using the spot removal talk. So I select the tool and it gives me two options Clone and he'll I'm going to change the side of the brush as I go. But for feather and opacity, I'm going to leave zero and 100 respectively. And what light room is doing here is sampling areas of similar tone and then automatically adjusting the tone of the spot to match the sampled area, which is different to the clone tool, which copies pixels from one area and paste them onto the selected area. Next, I want to add some texture to the plowed field in the foreground, but I don't want to affect the high frequency pixels in the sky. So I'm going to use the texture slider, which works only on the mid frequency pixels, and that just lifts the foreground detail and the pylons and the electrical wires. Now, over here on the left, I can see a mild blue cast, which is from the cameras blue bias. To neutralize that cast, I'm going to go down to the H S L toolbox and in saturation, I'm going to reduce saturation in the Blue Channel. I also want to add a little bit of yellow saturation to bring out the brown in the muddy field. And this is the very subtle color tone I was talking about at the beginning. My final adjustment is to add a bit of visual weight to the foreground, and I do that with a gradual filter. So I draw the filter up from the bottom to the horizon line. And then I'm going to use the white slider to reduce the exposure in the very near foreground and just dark and slightly these clumps of mud by reducing the dark tones with the shadow slider. And that helps to draw the eye up into the picture space. And there we have it. I've completed my challenge of disproving the notion there's nothing to photograph in Lincolnshire.
Class Description
AFTER THIS CLASS YOU'LL BE ABLE TO:
See images with a creative eye.
Capture artistic photographs of the most popular subjects.
Choose the right lens and camera settings for the image you want to create.
Recognize and capture the "decisive moment".
Add visual mood and emotion to your photographs.
Develop your own unique photographic style.
Find what inspires you and apply that inspiration to your image-making.
Fine-tune color, tone, and visual presence with easy-to-learn Adobe Lightroom adjustments.
ABOUT CHRIS' CLASS:
Once you've mastered basic camera craft and photo-technique, what is the next step in advancing your photographic skillset? In this in-depth course, award-winner Chris Weston shares an approach to photography that has creativity at its heart, and reveals the secrets and professional techniques that will get you creating photographs that 'sing'.
Taking you on a step-by-step journey, from vision to print, Chris shows you how to: tap into your natural creative instincts; 'see' much-photographed and everyday subjects with a unique vision; set a creative intention and get the camera to capture it authentically; and, with a few simple techniques, process superb print-ready photographs. Through 'in-the-field' examples and inspirational case studies, he reveals the nuances of composition that can make or break a photograph, and describes the creative tools that turn snapshots into stunning photographs good enough to adorn any wall.
Delivered in an easy-to-follow, down-to-earth style, using 'real-life' examples and 'live' tuition, this course builds on the practicalities of camera technique to equip you with the creativity and vision to see, capture and process compelling photographs time after time, whatever your camera or level of experience.
WHO THIS CLASS IS FOR:
Beginners who want to create better photographs.
Intermediate photographers who want to refine their image-making and be more creative.
All photographers looking for inspiration and creativity.
Outdoor photographers interested in travel, landscape/cityscape, nature, sport, and wildlife photography.
Ratings and Reviews
Student Work
Related Classes
Reviews
I loved this course - in particular the latter part of it in which he demonstrated how post processing lets you really tell the story of the image. Another fabulous course. Thanks Chris & thanks Creative Live.
Thanks a lot to mr. Chris Weston This course is great and It is a 🌟 🌟 🌟 🌟 🌟 course for me. Beside the other course ( mastering photographic composition and visual storytelling) both courses are Complementing to each other and highly recommended.
Fantastic course. Great photographer, teacher and storyteller!