Mastering the Art of Photography
Separate And Isolate
Chris Weston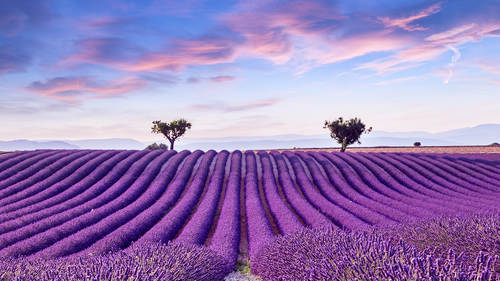 Mastering the Art of Photography
Chris Weston
Lesson Info
19. Separate And Isolate
Chris compares a set of images to show how separation of subject and "ground" improves composition, and shows the different camera techniques and composition rules you can use to draw attention to your main subject.
Lesson Info
Separate And Isolate
have you ever heard the phrase? Hiding in plain sight is a phrase that could be applied to a lot of photographs. I've seen where the subject becomes lost amongst a clutter of related but distracting objects. Take this image, for example, What's the subject here? The robin is obscured by the blurry foreground branch, while the top of the frame cuts off its tail and the background is just a clutter of dry twigs and patches of light and dark green is a pretty distracting seen, especially when compared to this image here, there is nothing to distract you from the subject. The foreground is clear and the background, um, messy. There's no chance of this subject. Hiding in plain sight. Separation and isolation are compositional tools that help draw attention to your subject while minimizing the visual impact of other objects in the scene. In this image, I've isolated the lines and patterns of the stripes by cropping tightly in on the zebra, removing all unrelated objects and framing the anima...
l to create a perfect symmetry. Here, the silhouetted man is isolated by the bright background light. The leading lines in central positioning draw you into the frame and to the subject and notice how the left foot is lifted, separated from the ground by a patch of light, which adds movement and energy to the scene. And here light is again the key element, although this time it's a lack of light. The dark underexposed background providing the perfect backdrop to isolate and separate the lighter toned eagle's head. High key imaging is a distinctive way of creating separation and isolation. The lack of detail in the negative space draws the eye to the subject. Undistracted now for this image. Timing was everything. I had to wait until all five birds heads were separated from the silhouetted foreground, which took longer than you may think. And finally, a quirky processing technique. Color separation, which has been used on this image to isolate the telephone box from the complex background. Six different techniques to separate and isolate your subject to create a more compelling visual narrative. Most photographs consist of a main subject, a supporting cast and a set. The purpose of composition is to enable the viewer to distinguish between them so your visual story stands out
Class Description
AFTER THIS CLASS YOU'LL BE ABLE TO:
See images with a creative eye.
Capture artistic photographs of the most popular subjects.
Choose the right lens and camera settings for the image you want to create.
Recognize and capture the "decisive moment".
Add visual mood and emotion to your photographs.
Develop your own unique photographic style.
Find what inspires you and apply that inspiration to your image-making.
Fine-tune color, tone, and visual presence with easy-to-learn Adobe Lightroom adjustments.
ABOUT CHRIS' CLASS:
Once you've mastered basic camera craft and photo-technique, what is the next step in advancing your photographic skillset? In this in-depth course, award-winner Chris Weston shares an approach to photography that has creativity at its heart, and reveals the secrets and professional techniques that will get you creating photographs that 'sing'.
Taking you on a step-by-step journey, from vision to print, Chris shows you how to: tap into your natural creative instincts; 'see' much-photographed and everyday subjects with a unique vision; set a creative intention and get the camera to capture it authentically; and, with a few simple techniques, process superb print-ready photographs. Through 'in-the-field' examples and inspirational case studies, he reveals the nuances of composition that can make or break a photograph, and describes the creative tools that turn snapshots into stunning photographs good enough to adorn any wall.
Delivered in an easy-to-follow, down-to-earth style, using 'real-life' examples and 'live' tuition, this course builds on the practicalities of camera technique to equip you with the creativity and vision to see, capture and process compelling photographs time after time, whatever your camera or level of experience.
WHO THIS CLASS IS FOR:
Beginners who want to create better photographs.
Intermediate photographers who want to refine their image-making and be more creative.
All photographers looking for inspiration and creativity.
Outdoor photographers interested in travel, landscape/cityscape, nature, sport, and wildlife photography.
Ratings and Reviews
Student Work
Related Classes
Reviews
I loved this course - in particular the latter part of it in which he demonstrated how post processing lets you really tell the story of the image. Another fabulous course. Thanks Chris & thanks Creative Live.
Thanks a lot to mr. Chris Weston This course is great and It is a 🌟 🌟 🌟 🌟 🌟 course for me. Beside the other course ( mastering photographic composition and visual storytelling) both courses are Complementing to each other and highly recommended.
Fantastic course. Great photographer, teacher and storyteller!