Mobile Workflow in Adobe Lightroom
Importing to Lightroom on iPad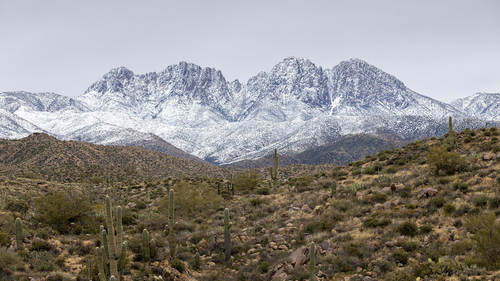 Mobile Workflow in Adobe Lightroom
Importing to Lightroom on iPad
Lesson Info
Importing to Lightroom on iPad
first thing I'm gonna do is I'm gonna go into my folders here and I'm gonna create. So there's a plus button right up here. That's how you add things. I'm gonna add a folder, actually an album. And I'm gonna call that album, uh, c l 2020. And we're going to call this travel. Oops. Travel photos and hit Save. So I've just created a new folder or a new album inside of Light Room Mobile and it's called Travel Photos. It's right here. And what I want to do now is I want to add photos into this. There's nothing in it right now, so I'm gonna add photos into here. This album is empty and I'm an ad, My photos. So I'm just gonna There's a little right down here. There's I could either take a picture. That's what the camera is, or there's a little plus button. So I'm gonna click that plus button and I'm gonna say from files, Okay. I'm not bringing in from the camera roll cause they're not on the IPad. There on the NAR box, I'm gonna click on from the files and you can see that the NAR boxes the...
re. It's ready to go. I click on that in our box. Click inside that folder. Go to that second date and there's my selects. Click on that and now I'm just going to select. Oh, so I've selected all See the ex MP files? You probably saw some of those also in the Nahr box itself, you saw some like weird little looked like documents. So those it doesn't know what to do I mean it. It knows what to do with them, but it's not really import those. So there's all my images. They're selected, selects, liked all Okay, so now I'm gonna hit open and we want to bring these images into light room. So it's What's happening now is light Room is calling to the files inside of the NAR box, and it's going to import those images into light room so that then we can review them inside of light room. We can edit them, and as a bonus, when they get in tow, light room mobile, they're going to immediately be sent up to the cloud. Now that assumes that you're either allowing it to use your data on your cellular plan. or it'll do it when you get toe WiFi and there's actually a preference inside of light room that allow you to tell it. Tell your tell light room not to use your mobile plans so that you're not burning up your data on your mobile plans, so you can always say Onley only upload and download on WiFi. So we've just shown you how to go from your camera to the Nahr box and then from the NAR box. We're going to import those. We're going to review those images and import them into light room.
Class Description
AFTER THIS CLASS YOU'LL BE ABLE TO:
Import to Lightroom on your iPad
Use your iPad with Cloud backup
Streamline your backup process during travel by using Lightroom between devices
Remove images from the Cloud to maintain adequate space
SOFTWARE USED:
Lightroom Mobile 5.2, Lightroom Classic 9.2 (lesson 7 and 9) , Lightroom Desktop 3.2 (lesson 8) 
Explore More Free Classes
THE
CREATOR

PASS
Enjoy the free classes? Get 2000+ more Classes and watch it anytime, anywhere.
Get The Pass