Modeling 101
Casting Calls
Yoanna House, Matthew Jordan Smith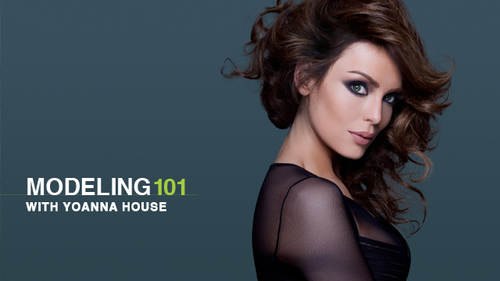 Modeling 101
Yoanna House, Matthew Jordan Smith
Get access to this class +2000 more taught by the world's top experts
24/7 access via desktop, mobile, or TV

New classes added every month

Download lessons for offline viewing

Exclusive content for subscribers
Lesson Info
12. Casting Calls
Lesson Info
Casting Calls
every job there, tons of castings for every job you see in every magazine. We had to cast those models for that job. So right now we will go through the process of what it's like to go through a casting. So this is phase one goes coming in for the first time. We're seeing them as they come in. She's gonna break them down and go through what they should and should not do on a casting. We're gonna kind of set it up to where the girls are going to be casted for a young hip catalogue similar to say forever 21 or H in them. And, you know, as a booker for that type of job, should I be sending out this girl? How is she presented herself to the clients, to the models? Listen to my advice. We had them kind of changed what they were wearing when they came in, take off some of their makeup, rush out their hair and also, you know, Matthew having casted for many sorts of jobs, kind of feedback, he would give to these girls from a client's perspective. And also I would be giving more of like a model...
's perspective of how they should be presenting themselves. So great. Hi. Okay. Just conquered. Beautiful. Oh, Raven. How long you've been in New York? Since yesterday. Oh, welcome to the city. Thank you. This is cool. And have you worked in the New York market before? You know I have. Okay. And can you do a walk for us, please? Have you ever worked for any catalogue clients before? Um, no. Catalogue. We're just mainly print. Okay. And how often are you in New York? Well, I'm looking to move here, so I'll probably be I'll be in the area. Okay. So what do you What do you obvious? What you like doing rock climbing, hiking and dancing Right now I teach hip hop in cheerleading. Really? Rock. Let me living. Climbing only for about a couple of years. Okay. What's your biggest? Ah. Huh. Let's see my favorite place to climb his mounts. I, which is also a little little mount site, which is Well, it's in Washington. Okay. And how do you feel about working overseas? Long days? I would love to work overseas. Long day is not a problem. All right, well, thank you. So much. Thank you. Thanks. She should little nervous to me. So I want a job very often wants. The girl comes in and out for like that. That minute, before the next call comes in, we'll talk about what we felt about that girl. Maybe take notes on her card. If we're going to see 100 girls again in that day, we gotta make sure we make notes of each girl mentally or is being videotaped. We're taking Polaroids sometimes of each girl, but we'll always discuss something about that girl. How do you feel in that? That two minute span. How do you feel about her? What did she leave? As an impression with us and very often, the clients looking for one thing. And I'm trying to break down that nervousness because they might be nervous. So I asked her, Where you from? What hobbies? It's fine to seem to make them show who they are in that 62nd window, but that's very important to find something that will show us their personality. I thought she walked in a little afraid, which is understandable. First time might also very stiff with the upper body on her shoulders. were very compressed in and great composite in the front, not digging the stuff on the back a little too mixed with I'm not really sure. What direction her. Can I see her? Yeah. I mean, you've got an athletic shot. You've got a wedding dress shot. You've got a lawn Gerais shot, and you've got a cute see cheek tongue and cheek commercial shots. So I'm kind of confused as to how I would book her for forever. 21 or whatever. You know, client, is she gonna fit fit the audience that I'm trying to reach? True? No. Okay. We like to see the next girl. All right. Hi, Katie. Katie. How are you? How are you doing? Good, thanks. So tell us about yourself. My name is Katie. I'm from Missoula, Montana. Yeah. Yeah. Have you been there? Have, actually, recently. Last month or so ago. Went to Billings when Teoh went through buildings and went on to what I go, I get the name. The Town way were shooting, but we had a fantastic time there and loved it. Yeah. So what do you do in Montana? Um, well, I just recently graduated from the university Montana on and I am working for managing closer. Oh, yeah? Can you walk for us, please? Sure. Just just ab straight over there. Not down. Okay. And again. Okay. What's your natural hair? Color brown. Do you tan or you naturally tan Or do you tan? I tampered it easily in the sun, so Okay, great. You be favorite. Pull your hair back off beyond your years. Wonderful. Do you ride horses at all? No, I have never met. No scared of him. Oh, my God. I understand that. But I want to thank you very much. Thank you for your time. It's great meeting. Thanks again. I thought her walk was kind of stiff. Little bit, but I like the engine. Her face? Yeah. I didn't transfer the rest of our body, but in her face right here. Yeah, I do see something. Yes. Really. Cute girl. Beautiful eyes, Really healthy, shiny hair, which is important. I thought she didn't know how to walk in high heels, and I thought that her walk was a little Stompie and it didn't glide on. It didn't help, but, um you know, and we want to change. That will change that and her presence was a little bit not sure who she was when she walked in. So but also I like I like that she came over, both girls came over and shook our hands. Some girls are so nervous they forget to do those things. And that's important. Yeah, to make eye contact to That's a question. Yes. So what is the percentage of girls that walk in there all smiley like smiling the whole time? Is that a no? No in fashions. But you're coming in for, you know, if you're going to be trying to win over, um ah, high end indeed, designer. They're not probably looking for you to be cheeky and smiling. And now if you're trying to get booked for Disney World, they want that. So it's important to understand. And it's important for an agent. Communicate with the model what the expectation off this client is when you're coming in, or the expectation of the photographer, because a lot of times photographers will cast at agencies they need to tell the girls. These clients are expecting you to be bubbly happy. They want you to be, um, you know, aggressive when you walk in or they want you to not be so smiley. There needs to be a communication, and you should be asking as a model to true and even targets who are casting even for testing. You meet that girl for the first time, should be asking questions to find out about her personality, her hobbies, what she loves, doing, what she doesn't want to do. Just find out about her in that meeting. If it's like four minute or for 15 minutes, find out about her the entire time I'm looking at her, I'm seeing her, her symmetry in her face. I'm trying to read your personality. I'm trying to see if she's gonna be alive and fresh and spontaneous as I'm shooting her or if she's going to be dead all in the course of a minute. And that takes experience. The more you do it, the better you get at it. I just have a follow up question you wanna on from CIB Renberg, and that is should model create different calm cards for different castings. So when you looked at Ravens and said, Well, I'm not sure what I would do with this for this particular thing, Would you apply that differently for the particular No, that should be up. Teoh. I feel the agency communicating with the casting group. The reason being that she should really just have one image on the back if she has, if she's going out for a fashion catalog, then the agency's gonna push her in that direction and say she's capable of doing that. Let me show you. And they're gonna send images over if they're asking beforehand, because when you once you get to a casting table, they're going to be very selective and they're gonna call particular girls. It's not gonna be there gonna be opening it up for thousands. They don't have time. They're gonna be specific as to what they're looking for. But if you can look at this comp card, a great girl, it's just so much going on that as a client, I'm not sure, you know, if I want a book her because they're not strong enough. If she had one strong image on the back that would sell her so much better than four so so images on the back. There's nothing also about castings, and it's so way. But over the years and years. I've done castings. You'll have a time slot for each agency. And girls never usually come during those times. But in the morning hours, they was casting from 9 to 5. And throughout that entire day, we have time slots for each feature agency in the morning. Time seems like between nine and girls trickle in then from like, you know, 11 toe into today or 12 from the today it's packed, and by the end of the day, everybody is worn out. Have you seen you've seen 90 girls? Everybody's went from asking the same questions over and over and over again. So if you want to get that job, come to the morning when a body is fresh and, you know, looking for that great girl by the end of the day, all like, Okay, all right. And then sometimes you do find that great girl that comes at the end of the day because you're like, uh, she walks like, Oh, my God, that's the one. But coming were early. Where were fresh and one mistake. I find that model hopefuls are aspiring models make they want to please so much, and they lose their identity of what they are. And that's what I'm saying. They need to create what type of model there are. I wouldn't come to casting for a catalogue with my beauty shoots, and then I would have, like me laughing on the beach and have it all the back of my comp card. If I know that they are looking for a particular look, I'm gonna communicate that the agency will communicate with me as a model and I will have the right. My portfolio lined up the way that you know, the client wants it, and I will have the right comp card to present to the client. You can ask one final, for sure. Just cannot ask pushing today. Are you Are you playing a role right now? You want, like, for these girls like I'm wondering what percentage of casting agents are kind of intimidating, other very intimidating. And I think I'm friendly because when you go overseas or somewhere, they're not nice. They're not gonna ask you. He's super nice disease, Matthew. He's wonderful, and he's a great human being. Not that he's casting directors aren't, but I'm I'm I'm trying to present to them that intimidating reality that I've gone up against and what you need to just go and just be. Because when you're sitting in front of thes people who are just looking at you like this and you don't know what the heck they're thinking, it's important that these girls work past that. So I'm definitely putting on this facade for them, and this is the reality. But normally is like maybe four or five people here at this desk and a body like this. And normally when I'm in this room, I am the one who is trying to be friendly and break that feeling with energy and give something posting from that person because I'm showing that person I wanna make sure I find out what they're like. One set. And I'm playing the annoyed like, Why is she here? She wasting our time. And that is the client. They are. They're like, OK, all right. No, no, no, no. Maybe. Yeah, Okay. God, we ask. I saw you change. So I Yeah, sure. That's what was going on. Okay, that's the rule. Yes. Cool. Let's bring in the next girl. Good. You're, uh, hiking tour. Our You can't. However you. Here's my comp card. Interesting. How long have you been modeling? Um, I did a few modeling a few years back. I took a break, and I'm just starting up again. Okay. And where do you live? In Maple Valley, Washington. From there. Originally. Yes. I grew up there. Um, since a really young age and always lived in Washington. What's this thing you like about Washington? The nature and the trees. It's very green here. And, um, just green land and lots of water. It's beautiful here. What do you do for fun? I love fashion. Um, I also enjoy event planning, And I have been teaching k pop dance to middle school students little kids for about three years. And I am also in my student government at my college right now, So I do event planning. There is. What? Did you hip hop dance? Yes. So you're a dancer as well. Oh, you want to know? What is your hair? Um, my hair. It's about to Here. OK. Can you walk for us? If you just stand over there, come back. Yes. All right. Thank you. Thank you. Just think, um, she needs to learn how to walk in high heels. I see that being consistently case. A lot of girls need to learn how to walk in wedged heels, platform shoes, clogs, stiletto boots, flats. And I'm glad that there at least all wearing heels because you never want to show up to a casting and flats. And why is that? It doesn't show off your height. You want to show off your length. You have to be able to carry yourself when you wearing heels and it's sexy. And that's what you know, so much sexier than walking in with the Birkenstock. How done that before us? I got a phone call right away. No, no Birkenstocks with socks. I love her. Not so you learn. You grow my girl, my girl. I can't wait to learn the difference in a wedge in a He'll definitely. But she was a friendly roll. Maybe a little too friendly. New York doesn't really care for that. L A. Maybe, but we should say that Girls that coming us giving us a mock comp card. They don't have an actual comp cards, but they're giving us something that would be the comp card from a model. Another question about how much the girls should ask you questions. So I know, Matthew sort of asked, What is it that you like about Washington? And then I don't remember exactly what she said but started asking you back questions. And I'm wondering, with such a short period of time, how much of that do you make you want that this road to the directing? For sure, they can ask a question or two. That's kind of cool as well. But let the direction come from this group of casting you. And I think the worst thing you can do is a model is asked. How much is this gonna pay? When are you guys making your decision? I in like the top 10 of the group. How are you going to contact my agency? Do you know their name? No. You can't do that South. That's really important. I mean, for people who are new to know how toe I was really cute one time, this model said, Can I bring my resume of the fashion weeks that I've done all the photographer person I worked with And no way don't need? We'll ask the agency if that's something way. Want that information will contact Booker everything we want? No. Besides what we're learning here, we'll find out from the Booker from the agency. So one more question if you if you're not, if you shouldn't be Smiley and you shouldn't be asking questions, how do you shine? How do you How do you show your personality when you really need to keep kind of zipped and walk and walk there exuding all that in that walk in that in that one minute right here the exuding, their confidence, their sexiness, their energy All right, here is they walked in the door. We're just pushing out there. Absolutely there. Five is saving our full And some of some of the most incredible top models that I've met in person their energy and their confidence because sometimes it can read is like David was saying earlier from the agency can be read as arrogance, but a lot of those they know the difference, and they push out when they walk in that room. You know, they're there, you feel it. You sense there charisma, their sexiness, and these girls need to walk in here. Me, like you all wanted me. I'm here. Let's get this over with. Like, kind of like, Oh, make us throw us for a loop. Confidence? Not everything. Yeah, Apple right there. Yeah. Great. All right. Next one more girl. E care. How you doing? Excellent today. Care where you from? I'm originally from all over, but I'm living here in Seattle from all over Explained that, um I've gone to several colleges and traveled a lot, and I'm pretty much gone throughout the entire, um, U s continent, except for, like, the East Coast. So, like Chattanooga and Texas. And I lived in Montana for quite a long time. Arizona. So Okay, how and how is your hair? Naturally is straight or curly. Your weight on this little wavy. Okay. Can you walk for us, please? Yes. Okay. Again. That's good. OK, thank you. Thank you. Don't you think he's an engineer? Eyes. She still has a almost like a tragic girl. Okay, way. Need more of her to work on that. And also super important as a model coming in with the no accessories. The whole time I was talking with her, I noticed her plastic, um, banded. I think it was something for I don't know what it was she was trying to endorse or something. So the whole time I was staring at that. I hate to say it, but the piece of plastic, And if you've got a rubber band on your hands or ponytail Holder, the agency calls that up there she goes with her cheap accessory. So it's important to really come clean. So So that was, you know, something that I noticed. I agree, and she needs to learn how to walk and that high of a hell, I feel it's she's a little bit things to work going for sure, Yeah, with each girl. But this is what happens after the girl comes in and leaves. We are sitting here and discussing how he felt about her. Her picture's portfolio will be taking Polaroids usually sometimes before they come in the room. Um, but this is where anything happens, and we have just that little window, which you just saw is how we have this amount of time. We have to figure out if we like this girl to book her or not. Right, So we're gonna is that fast, and I'm gonna train the girls how to walk the runway and I'm gonna improve their presence in a casting. And we're gonna also Paul super see what they've learned. Tomorrow we're gonna have, um, a set up to to see if they run away. Practised Onda. Understood what we were asking them to change, so I'll be good. Speaking of that, we do have a request in the Chapman from Duke. I would like to know if you you want a demo. How you it present to Matthew? I don't know if you'd like to be. Oh, but we could see the difference between what? What a professional would look like if you don't want I don't know. Yeah, I could do it. But first I have to take me here down. You hear taking my hair down? Because it's important that the client sees the length of my hair, the fullness of my hair, what my hair looks like naturally. And I would not be doing this in front of the client. I would already come in ready to go. OK, I'm also gonna take out my earrings. Their little studs, so that they don't distract from my face is very common in New York. I know for sure where they are coming to the casting area and the all getting ready before you come in here. You see them taking up their hair, their self on their heels. They're not walking the streets of New York and heels they have in the bag. They're coming. Put it on. And also, if you do a Polaroid session like and we're maybe we can have him mock doing Polaroids of me how I would I would pose. Okay, that's good. Okay. Plastic. Okay. Next model. Hi. How you doing? How are you? Very good. What should I do? You wanna This is nice. Where you from? I'm from Florida. Originally. Okay. How long you been here? Um, not very long. I lived in New York for eight years and I just travel now. I have houses all over the world. You look amazing right now. I just want some Polaroids of you. You can't stand is this wall. I want to shoot you just straight on. And then your profile left and right? Right there. Just like that? That's great. Perfect may have your profile going left and then, right. Instead, one again for me. That's nice. Nice smile there and in the back. Just wanted the length of your hand. The back there. Beautiful. Beautiful. You has great meeting you. Thank you. See you again. Thank you. Total Your Honor, I'll give you a book back to you, but Okay. I know I didn't. I just beautiful. All right. Thank you. Thanks. That's exactly how it happened. That fast. Come in. And you've got to give that impression to this role of people, which maybe 10. You behind this desk or three. But you have that moment of time to come in and make an impression. We just really feel the power of her. When she walks in around, you can feel it right. Felt like her, strengthen no nonsense. And I always go in, I think is a model starting out. I used to be like the girls. Am I going to get this job? I hope I get this job. Will they like me? I don't even think that way. For me, that was like, Let me get in there, get my stuff done. I got to get out of here. Let's go. I think it's a lot easier when you present yourself that way because if you're nervous and it's going to read, and if you're thinking if you're gonna get booked for this paid gig, it's going to read. Um, go in there and be yourself. Just have strong because we feel that behind the desk, we feel if you're enjoying what you're doing, if you're thinking about my God, get this job is scary next door and get get that going there, be the best you you can be and that's it. And that's what David was saying with the agency. What starts happening with models? Let's be real here, people. We are not all best friends and model land. We're not out brushing each other's hair and inviting each other over for dinner and sharing, you know? Oh, you should date him and didn't work out for me, it's a very competitive world. Sometimes it feels when you say hi, you could be like, Hey, I mean, that happened such a huge fan and they'd be like, you know, and it's like with the same agency with you and you know, your thinking in your head. But, you know, if you look at the Victoria's Secret Girls they all have babies at the same time. They're trying to lose weight as quickly as the next. They're trying toe, you know, it's a competitive market, these air, beautiful girls that you're going up against. And we're talking intimidatingly beautiful when you go to New York City and what David was saying and you walk into an agency and you see a 5 11 girl who's like, you know, the most shiny, glossy hair perfect skin and you're coming in, You know, you're like, Oh my God, you know when you see that it's intimidating, So you need to build your confidence and also learn your range like, you know, be realistic. You know, if you're not made and belt toe look like an androgynous, you know, unique looking fashion model. Don't keep forcing it. Try and find the market that's right for you. But it's a very competitive market, and most the girls don't want to be. Your friends do not share what castings you're going on because a lot of times these girls will be going on the same castings issue. I do not share about how much you're earning to your boyfriend's ever. That was a big mistake. I learned I was Yeah, like you get excited. Oh, my God. I just got booked for this job. I'm gonna make $20,000. You say that to some guy you're dating? He's pushing whatever at the computer all day, and he's making that in two or three months, he's going to start not liking you very much. I'm wondering, you know, here this little my chicks doing a days work and making amazing sum of money. And here I am, you know, working my ass off. And they don't know that it's hard work to, but the pace different setups, Tipper. So don't share how much you're earning. Don't share about your castings. Don't share about what your agency told you were on hold for cause as soon as you say I'm on hold for this and it doesn't happen, you're gonna have all of your aunts and your uncles calling in. Did she get the job? And when you don't, what do you don't? It's gonna be like, keep having to explain yourself. No, I didn't get it. They went with a blonde. They didn't go with me. But I'm going to make it work. And then So, you know, be smart about how you expose yourself to people who aren't in this business or who, even in this business And, um, it's a profession. So you know, it's not a popularity contest. So So what happens after you guys leave out that session from? From from casting, we've now finished the casting session and we've seen 100 girls. It's now 4 30 we're going through to find Boast that top two girls who want to use to book the job So we'll we'll put one hold our top 10 to 15 girls will call the agencies and put you on hold doesn't mean you have the job putting all these girls on hold. And then, um, other clients may be in Chicago or Los Angeles and New York. All put the input on those girls Go through it, discuss what you like and don't like about this girl the she fit the brand and even from from Revlon chlorate Claire alta Loreal toe Whomever a But has there look, you could be beautiful Drop dead Beautiful But you may not be the Pantene girl. You might be a Clairol girl. It's very different. Every company has their brand, so you're not getting the job is not a decision on your beauty? Is that you just don't fit that brand at the time. You write for some another, another brand So and one personal. You know what he was saying? It's super important. I would get called back from these sometimes Pantene Loreal Carol higher people to do the scouting for them. They're not. They don't have time to do that. So they hire an outsource. Let's say they hire Matthew as the photographer Matthew as an art director to come in, and he's doing the castings so you might end up going back to that same Loreal building for different jobs 567 times throughout the year. If you come looking like a dud for the first time, you better believe they're gonna be like, Don't call that girl back. It's not worth it. Who else could we get from the agency? So always be setting the bar when you go in, you know if you can make your niche, your glossy hair being the most amazing glossy hair, people will remember you for that. If you could make your walk amazing. You've gotta have something that really stands out from all of the other girls in order to leave an impression with these casting directors, art directors, player, all hair companies, because that's what they're gonna remember. And if you're going to see that one client 10 times like, oh, they know me. I don't like that last time. You go see him. Maybe the time that you get booked or they, like David was saying, These girls get these egos, they've gotten booked and they think they've got it made. And then people, you start feeding that energy and not showing up on time or not taking care of yourself. We're talking bad about another model or saying I don't like that makeup artist. She sucks. Guess what? That make up artist is best friends with the art director. The art director heard that very small. It's very cliquey. It's better to just be neutral when it comes to opinions like that. Yes, I wear back there, but, um, with casting calls, how do you find casting calls that are going on? And there's a lot of websites that are kind of scam me and kind of dangerous and they casting calls? Where do you find the legitimate casting calls to go to the agency? Only through an agency. And you have to be careful because if you are using these other sources, you need to have as a model a contract for your own protection. Often, they're gonna use your image where they're gonna use your image. Are you gonna help? How much money are you gonna make it? Think we used the image? Will you get money from that again? So if they're starting to work like that where they're not going through legitimate ways of booking a girl, probably not gonna be legitimate about paying you on time. That's important. That's why you have an agent so that you do get paid that they do take care of that. Do you want to be calling that person? Hey, I worked for you. Where's my money? No, it happens all the time. I will say, though we are in a period of flux where everything is changing and there are companies that are putting things no, on on Craigslist and stuff. There are some legitimate ones that putting castings out in different ways Now that weren't that way in no, five years ago, four years ago. Multiple plants. And then how do you then decide? Like if they that's happened before, they have to confirm you before its ascent deal. They will let the book or no, your agency. No, you call them to push them. Can you confirm her? Release her. Sometimes it's really hard. I had to cancel jobs, really hoping that what I'm on hold for will happen and cancelling an editorial per se. Because I know I will get paid a lot for rather cancel the editorial or push it back and then go dio the hosting gig or whatever. But it's really important that the agency communicates with the company. Look, and they do you know you want is on hold for two jobs. They're gonna be pretty tight in her travel schedule. When can you let us know what direction? And they pretty much well, they have a general, you know, we're still not sure yet or, you know, we're ready to confirm her. So that's how it works.
Class Description
Yoanna House (winner of America's Next Top Model season 2) is coming to creativeLIVE to teach you all about the modeling industry! This is the inside playbook of the modeling industry! What does it take to be a model? How do you get into modeling and become a model? How should you prepare for your first photo shoot? How do you find an agent? How to stay healthy and how to take care of your skin? During this 2-day workshop, fashion model Yoanna House shares her own experience and teaches the skills needed in various types of modeling: runway, commercial, high fashion, and more.
Photographers: interested in learning how to find and work with models? This course has some great techniques for you, as well as a rare interview with an agency booker who has insider information for you! Also check out the related Working with Models workshop with Matthew Jordan Smith!
Reviews
Tbh, this course should be mandatory viewing for all new models. A very insightful review of how it is to be a model, what is expected, what you can expect, how the industry works, what kind of modelling there is, how to deal with different types of photographers, catwalk, etc. Everything they should know but often need to learn the hard way. All masterfully presented by Yoanna House and Matthew Jordan Smith. Henrik "Imaginara" Bengtsson Sweden