Modeling 101
Day 1 Wrap-Up
Yoanna House, Matthew Jordan Smith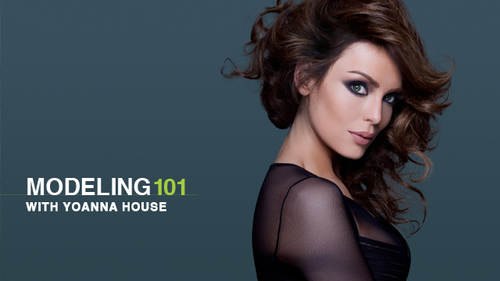 Modeling 101
Yoanna House, Matthew Jordan Smith
Get access to this class +2000 more taught by the world's top experts
24/7 access via desktop, mobile, or TV

New classes added every month

Download lessons for offline viewing

Exclusive content for subscribers
Lesson Info
15. Day 1 Wrap-Up
Lesson Info
Day 1 Wrap-Up
folks, If you have not signed up for Matthews course, please go to his course page and sign up for working with models. That that course is going to start on Thursday will be a three day workshop, really looking forward to that, to how to work with models from the photographers perspective, so highly recommend you sign up for that as well. Yeah, and I just want to say that I've seen so many similarities about breaking into the world of modeling as we see a lot about breaking into the world of photography. And that's what really struck me today is hearing about branding and identifying yourself is a unique person and having to know the ins and outs of who does what in the industry and that has just been been so incredibly valuable again. We've talked about how this you talked about how this information is not out there in the world and that you are here to share because you want girls to succeed and you don't want them to be working with the wrong people and getting into dangerous situa...
tions. And so this this we just are so grateful that you were here doing this, and I know that we also have a number of photographers who are also watching toe learn throughout the week about working with models, and I wanted to call out Rick Z said. This modelling seems way harder than taking photos on then WB, Glitter said. I can really see what Matthew means by making the photographers job easier by knowing the ins and outs of what the model is trying to achieve for her folio, but also just in the world of her career. So it really does. Taking that and and WV, Glitter said, Gotta learn what to say and how to say these things if I plan on helping the girls build their folios. So so having that same knowledge in the fashion world is equally important for the photographer, for the team and as photographers. We shouldn't just assume that models know what they're doing, just like we didn't know what we were doing. We started to photograph on so this truly, whether you are a model trying to break into the world or a photographer who is in this this genre of photography, working anyone working with models, this truly is a nen valuable workshop. So this workshop today models modelling one on one with you wanna is $79 only $79 when you buy it today, which is again truly incredible for what we're presenting here. It's very ground groundbreaking for doing here and again. It's a zoo. Susan said Sign up for the workshop for the next three days if you haven't already. So with that, we are excited to see you girls practicing some walking tonight and we look forward to joining all tomorrow. And so we will see you at nine. Tomorrow morning.
Class Description
Yoanna House (winner of America's Next Top Model season 2) is coming to creativeLIVE to teach you all about the modeling industry! This is the inside playbook of the modeling industry! What does it take to be a model? How do you get into modeling and become a model? How should you prepare for your first photo shoot? How do you find an agent? How to stay healthy and how to take care of your skin? During this 2-day workshop, fashion model Yoanna House shares her own experience and teaches the skills needed in various types of modeling: runway, commercial, high fashion, and more.
Photographers: interested in learning how to find and work with models? This course has some great techniques for you, as well as a rare interview with an agency booker who has insider information for you! Also check out the related Working with Models workshop with Matthew Jordan Smith!
Reviews
Tbh, this course should be mandatory viewing for all new models. A very insightful review of how it is to be a model, what is expected, what you can expect, how the industry works, what kind of modelling there is, how to deal with different types of photographers, catwalk, etc. Everything they should know but often need to learn the hard way. All masterfully presented by Yoanna House and Matthew Jordan Smith. Henrik "Imaginara" Bengtsson Sweden