Modeling 101
Lingerie Shoot Q&A
Yoanna House, Matthew Jordan Smith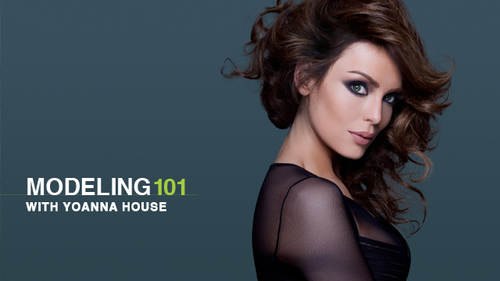 Modeling 101
Yoanna House, Matthew Jordan Smith
Get access to this class +2000 more taught by the world's top experts
24/7 access via desktop, mobile, or TV

New classes added every month

Download lessons for offline viewing

Exclusive content for subscribers
Lesson Info
24. Lingerie Shoot Q&A
Lesson Info
Lingerie Shoot Q&A
a question from Craig. Ls is do you practice your vocal delivery to help relax the model? You have a very distinct way that you talk and wondering about that. I think that came with time. I think it came of time because, um, at the beginning of my career, I worked as a photo assistant and I saw a lot of different photographers shooting in different ways. And I found out at that point how how you speak to the model or the celebrity or whoever has a huge impact on what you get. So for me and I have a good friend whose style is very different, you know, he's a screamer. Uh, he's very silly and all that stuff, and I kind of whisper and I shoot and it gets even, just that I like bad to develop that styles. I started shooting matter fact tires to picket me for that. Really? And how do you How does that how did the way that people speak to you? How does that differ? Do you like that stuff? I like Matthew style, but I am not like saying that's the only style I like. I like the artistic g nonve...
rbal. I'm trying to figure out what's he thinking? So that's a challenge for me. I don't mind if they're saying I'm sexy and beautiful. Maybe I had a really sucky day and I want that reassurance and I want to feel great, so that helps. But, you know, I mean, I feel is a model. You need to work with what you get and not complain about it. And don't make the photographer, um, the reason why you had a bad day. Don't blame it on the photographer that he it's not the photographers fault. Um, you know, you have to you have to work with what you're given. And if you don't like the photographer and whatever chances are, it's gonna come up a lot that you won't mesh well, sometimes with somebody, and you just have to make it work, OK? It's just like in a work place, you know, you're gonna have co workers, that you might not agree on things or whatever, but you've got to make it work and make it believable. And images. Yeah, because my question, if you ladies have any questions, please feel free to jump in. Just make sure you have the microphone and ask away if you have any questions. When you're doing things with props such as pillows, would it be to ask first if you can pick it up where you just start picking up in working with it and then take instruction from the ground? If it's a commercial, or if it's a campaign or something, you need to figure out what are they trying to sell and you'll know. Okay, a great opportunity for me to act fun. The pills. I just did a hotel campaign, and they wanted me to fight with the girl with pillows. They wanted us to pick up the pillows, so ah, a lot of times they might not wanting to touch the prop. If you're endorsing a food or product, they want that to be the focus, so you should get direction. And that again is communication. Yeah, so I have a question from Fashion TV from Singapore. Hello, Fashion TV is It's so awesome during this workshop. You wanna? I noticed the girls were not using much of their shoulders. Any tips, advice for their shoulders to bring out the flow and feel in a typical sleepwear or laundry chute and just add onto that. Do you have a check list in your head of all your body parts that you need to engage and to make sure, Okay, hands last or that kind of thing? I don't have a checklist, but the thing with shoulders is important that these girls were kind of just using one post, and I did notice that. But again, this is some of them have never really modeled. So it's something that will come over time. They're probably gonna go run back, look at their pictures and be like all I need to work on that, Um, when you're shooting something like swimsuit and how I broke down on the floor and started moving was because agencies want to see your legs, they want to see your length of your neck. They want to see your hips, they want to see your waist. And if you're not showing it all in the most flattering way, they can't use that shot for your book. So for me as a model, I'm making sure that every chance I get almost every frame, I want them to be able to use that picture. I want them to be able. Teoh, Um said yes. Great, great, Great. And I want them to see like the only reason these pictures didn't work was because it was the lighting because your eyes were closed, something that's very common. But that's what you will learn in time with experience. Another question from Craig L. S. And I think this is interesting. We've been doing one model at a time, but I don't think we've talked about even the protocol or how it works. When, say, there were three models being shot in one scene. And how just how does that work? What do you do from both perspectives? We'll stay tuned because you'll be seeing that later on this wheel. Perfect way. There we go. In terms of a protocol. It's not really like a protocol. First say is it's, I guess they think of how it works. You don't say, Oh, I mean, there might be a point where I'll say this girl's on the leftist girls on the right, just girls on the far left. But it's just it comes together. Yes, maybe mean from from the model's perspective, how are you interacting with the girls? Are you just taking direction? Because there's Here you go, you know? I mean, there's gonna be times where, like we said, the four models are not all best friends. They don't hang out right after the shoot and go shopping together and trade beauty tips. No, I mean, when you show up, you need to be professional. Um, and it's not about who's better looking or who who got their makeup done by the better makeup artist or anything like that. It's about learning how to work together, right and learning how to angle your body and working your expression and kind of marriage ing that with the model next to you. Because, you know, she might be upping you up in the expression department. And you might be doing way too much over posing on the photo is gonna be out of sync. I'm looking forward to seeing that in the next workshop from both perspectives, because I can only imagine if you're new to modeling as well. It's one thing to even trying it yourself. But then to like, do it along with somebody else, right? Sure, you're paying attention to all of that. That's court different thing altogether. Yeah. So excited. Yeah. Okay. Uh, Jasmine, Simone had asked, Can you wanted Matthew explain the significance of having laundry photos in your portfolio? Are they necessary? And if so, how do you know when to add them to your book? Do you have any tips on choosing an appropriate photographer to work with to get those shots? Very interesting question. I started in the Florida market recently after, um, I moved away from New York, had been there for eight years, and I had no launch ray shots. I had no swimsuit shots on. I wasn't even thinking about it until an agency said to me, You know what? The client wants to see your body. Okay? They want to see your legs. They've seen way too much of your beauty work. They've seen way too much of the in studio with you and the skinny jeans. And this and that, or high fashion editorials. We want to see your body. We want to see your waist. We want to see your hips. We want to see your height. And it's important, I think, for models we can serve to get them booked for hopefully what you want to get booked for which is paid lingerie gigs for coals for Macy's for Target? Not, you know, I don't think we do it for male attention per se. It's more in the chance that we get booked for paid gigs that were healthy looking and clients want to invest in us, and it's also important. That's why the launch ray shots to have Cole's look at that and say, I'd love to hire her Macy's on. That's what I was saying. We have to be If you want to get more paid jobs to be more sensual versus cheesy or too sexy, Um, that will get you. You know, those catalogue bookings and those opportunities to have yours pictures seen by clients. So it's definitely important. I mean, let's face it, modeling. You have to sell yourself, your body, your image. You have to become a fantasy. You have to become a product. So you know you've got to evolve to, you know, every images fantasy being a cosmetic campaign or, you know, a shut for any catalogue for Macy's. Whatever is all fantasy, for the most part, because you're selling a lifestyle, it's no, it's a fluent it's happy it's you're selling a feeling that feeling could be, you know, happy, energetic, powerful, sexy. You're always selling some feeling so need to practice on showing different feelings because the rest of Korea's a model, you'll be called upon to show feelings. For the most part, whatever it is you're you're showing a feeling the photographer is capturing that feeling. That's right. To sell that garment or that bag glasses with the diamond, whatever it is, is a product. But was selling a feeling feelings sell well, say sex sales. That's a feeling that we shoot at that moment to sell. And and to answer the question, how do I seek out the right photographers for that look? Because the agency is gonna have a particular vision. They like a lot of on location pictures. They want it to be, you know, approachable. So ask the agencies or look at the portfolios of the models of the agencies and the photographers they've worked with and seek them out. Or, you know, just judge when you're looking at their work, where these photographers are these images of the other models they've been working with have they made portfolios as Well, that's a good engage. You know, the agencies will always give you feedback. And it's unfortunate if you do set up a test on, um, you've spent a whole day needing that lingerie shot or needing that swimsuit shot for a possible catalogue booking or high paid client booking, and it didn't work out. And then, you know, you spent this money or, um, you went to the wrong photographer and it could been a fun trade. That's great. Then you've got sexy pictures, but you need to make sure that you're communicating with the agency's exactly what they want from you and what the agency might want from you wanna is not what they're gonna want from Kara. So that's also important. Okay, Yeah. Alright. Awesome. Did you actually have time? We're trying like face through it and buy things kind of cool for the malls. Use worker of different lights because you'll be in different situations. Photographers, where you are working with strobe lights or bright lights. You get used to that because that's very different. For each model, you're going to different situations where you're in different sets. Some could be a very simple set or very elaborate set or bright lights or strobe lights. You get used to work with all different types of lights and photographers and styles.
Class Description
Yoanna House (winner of America's Next Top Model season 2) is coming to creativeLIVE to teach you all about the modeling industry! This is the inside playbook of the modeling industry! What does it take to be a model? How do you get into modeling and become a model? How should you prepare for your first photo shoot? How do you find an agent? How to stay healthy and how to take care of your skin? During this 2-day workshop, fashion model Yoanna House shares her own experience and teaches the skills needed in various types of modeling: runway, commercial, high fashion, and more.
Photographers: interested in learning how to find and work with models? This course has some great techniques for you, as well as a rare interview with an agency booker who has insider information for you! Also check out the related Working with Models workshop with Matthew Jordan Smith!
Reviews
Tbh, this course should be mandatory viewing for all new models. A very insightful review of how it is to be a model, what is expected, what you can expect, how the industry works, what kind of modelling there is, how to deal with different types of photographers, catwalk, etc. Everything they should know but often need to learn the hard way. All masterfully presented by Yoanna House and Matthew Jordan Smith. Henrik "Imaginara" Bengtsson Sweden