Modeling 101
Morning Q&A
Yoanna House, Matthew Jordan Smith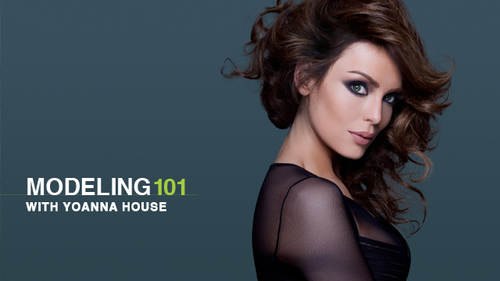 Modeling 101
Yoanna House, Matthew Jordan Smith
Get access to this class +2000 more taught by the world's top experts
24/7 access via desktop, mobile, or TV

New classes added every month

Download lessons for offline viewing

Exclusive content for subscribers
Lesson Info
19. Morning Q&A
Lesson Info
Morning Q&A
any questions? Of course, there will get a clarification. Question answered. This is from Kim Photo and Norway. Could you guys please explain the difference between a fashion shoot and an editorial shoot? What is the difference? Editorial is going to tell a story. Okay, Most likely it's going to be picked up for use in a magazine. There's gonna be a sequence of style or clothing that's gonna tell a story. It's going to be probably shot in just one location. Various. It's gonna give that vibe. It's gonna tell a story. Ah, fashion shoot could be one or two looks that could be in a studio. It could be It doesn't really have a theme running. I don't know. I mean, is that right? Is that what you somewhat, a fashion shoot could be an editorial as well, but okay, so you have. If you pick up any magazine any fashion magazine of as you open the magazine, you'll have this first section of images in the book. And okay, September. So all the magazines air really big if you open up this months. Vog...
ue magazine in Evo American Vote. Whatever. Uh, the first third of the magazine is all advertising all ads as you get to the back of the book. The last three course of the book, you'll see stories, fashion stories, that's editorial, and that's the magazine giving you their brand. Every magazine has their own brand, and you find their brand at the end of the magazine. We talked seeing those long 10 12 page stories based on a theme. It could be Cinderella. Oh, are you know, guess who's coming to dinner? Something like that. A story based team has a fashion story, but its editorial right? I think it's the same every time, the same term in. And the one thing that's really great as a model is with these editorials. How much fun is it to play a femur story? But even for fashion editorials, maybe the outfit is the theme. Maybe just white, all white, and showing white is the theme, and it's not really about the model. It's about the clothes. So, you know, um, the clothes tell a story a swell so good. Quick follow up question from Yoshihara. Do editorials pay more? Okay, editorials don't really pay very much, OK? And don't complain because you need them for your book. You need to be published. You need Teoh. I hired a mom, complained. My daughter's done three editorial. She hasn't made anything. Well, she's 18. You know, she's lucky that there even booking her for these editorials because you need to make your presence known. It's awesome to be published as a model. That's what you're hoping to happen. You don't be testing your whole life, but more more likely, let's say, for instance, even the Conde Nast Publications Air not really paying a lot of money for these top earning girls because those images make their book. They get that they get them to be superstars, they get them into companies like Victoria's, Secret or Sports Illustrated will take notice of them. So it's important to be published and to not worry so much about the pay. But more about, I hope I get awesome images out of that, and that's when you have to look at it as on artists like I'm hoping that this will really boost my book. Okay, and the strong editorials in the back of the book those girls get booked for those big advertising campaign in the from the book And that's where the money and the agencies want you to do. Editorials. Okay? They don't want to hear you complain. Ah, I don't want to. I'm only getting paid 100 $50. Well, guess what? They're going to get another girl who's gonna jump on the chance. And maybe that picture that came from that editorial that you turned down. I just booked her like a catalogue or booked her, um, a commercial. Okay, that's so important. We talk a lot, and I know Matthew talked about this in your workshop about doing personal projects as photographers and how those air the career builders versus just the paid gigs and that how important that IHS Yeah, it's cold is here that it's the same. It's great. And David said yesterday, and I thought, This is really cool. He doesn't like to do a lot of paid tests because he doesn't get a lot of to use his artistic expression. He wants to do what he wants to dio and you know his work. ISS speaks for itself. He, you know, does all these artistic submissions to magazines. And now he's booking the most amazing clients around the world from building his book from that. So I definitely to is a model I would love for up and coming artistic young photographer, or maybe even ah, well known photographer to reach out to near the agency and say, I'd like to do something really different with you. Wanna? Why not? You know, I could use that for something, you know, and a lot of calls that you know. Okay, well, good thing I just started Twitter yesterday, and I'm new to Facebook. I ask you a question. When you say that you'll use the photos for something else you know, not for your book or what? Something else. Meaning? Like I could use it for my blawg or another market might like it. Maybe he wants to do something really artistic. So I could take that when I got back up to New York or, um, even personal use. I mean, when you're working with amazing people, you know, I want to have the chance, you know, to have recent pictures with Matthew, because maybe I won't look that hot and eight years and you know what I mean? I'm being realistic. You know, Maybe I won't look so a certain way or whatever. And maybe this was a awesome opportunity to work with this photographer, and this is the only time that I'll be able to do it. I'm in town, he's in town. He's reached out to me and, you know, and that's something to consider. How important is it to have a good, wholesome image and reputation when going to cast castings for cosmetic companies? Um, I'll say that for cosmetic companies, you know, these people want to invest in you. They want to make sure that, you know, are you going to represent their brand? And what happens is and I'll talk to you from having friends in the PR market. I had a friend of mine who ran this huge PR agency in L. A. And he commissioned the hottest young actress out there to do this amazing campaign. She didn't show up on time. She was drinking a lot. She waas, um, acting like a cuckoo bird making demands on set running in and out of the bathroom. And they've invested, you know, seven figures on this girl. Okay, then what happens is the PR agencies in trouble Now, um, the clients aren't happy the pictures might have turned out great. But here you've got this loony running around who They've paid so much money to represent their brand. And maybe you don't want your daughter to look up to that person or you don't want, um that to be affiliated with what you're trying to endorse. So when I'm coming in, I know that I need to be healthy, Okay, that I can't really work out and where myself. Then I did that for a while, trying to please people being super thin. And then I was, like, over. I feel I look much better today. Then I did over working and working out and trying to please everybody. It's about finding your healthy balance or equilibrium as a model, learning when you need to rest more learning when you need a break. I'm taking care of your skin and being approachable. You don't want to come off as not being approachable because nine out of 10 times if you're trying to book a money job, you've got to be relatable to everybody looking at that image. When you're on the cover of a magazine, you're gonna wanna not only stop the mom with the two kids in the grocery cart wanting to buy that magazine, but also, um, the magazine publication being satisfied with them, making their selection with us, the model and even going back to that whole thing about the the model representing a brand. It is a big deal. I shot a celebrity recently four Campaign, and so he tweeted something really weird that caused this big uproar, and they pulled that person. They pull the ad, so it's a big deal. Companies know invest. They have a strong brands. They spent millions dollars when their brand and they hire a model or celebrity to be the face that brand goes wrong and that the model Oh, that's Libby's doing something crazy is in the news in a bad way, reflex on the brand. So it's a big deal. So on on another side from Brother seven in Hawaii, does nudity have a place in a model's portfolio? And if so, I think you know, and I am. I'm for it. If you're with the right person and, um, they understand that it's age appropriate because, um, that's important, especially when you're working with young girls. How much to push And how much of a fashion story it really is, because you're gonna look at Vogue, a French folk, and there's boobies everywhere. Okay, I I look at it to me. It's not a big deal, But if you're trying to do that in a market in Seattle, they might be like, What are they trying to dio? So it's important to understand the direction of the shoot. And if that's something that the model wants to be a part of Fine. Um, but there also is a lot of backlash, not only for photographers. You know, David shoots a lot of nudes, constantly has to blur them out. He can't put them on Facebook. They are gorgeous artistic images. I don't see anything wrong with them, but you're gonna have pre fall is very public. And the Facebook social media, How dare you show you know her cleavage so much or how dare you know, done in a day, you're gonna run into a lot of opinions. So, in public, in pop industry and the industry, a lot of girls have absolutely that was the question for the polio is well, right now I can't do nudity. because if I done a lot of TV hosting and contractually, they said that they would cut me if they saw that I had nude pictures. Um, and that's just because I've worked with companies like Team Nickelodeon and stuff like that. So I understand that. So I know already that I can I would love to do a Pirelli calendar. I would love to do that. I can't Unfortunately, um, if I'm wanting to break into Children's programming on and teen, um, you know, working, mentoring teens for certain things so some people would understand it and some well, and so it's important. This is also the American market. It's different for us and in the United States, conservative and also over opinionated. And they freak out when they see something there are uncomfortable with or they don't understand. Okay. I mean, you know, in Miami the sex, their cells, you know differently and you know, Ohio, they're not gonna really get it. You know, they might say she a prostitute. I mean, who knows? But let's you know, people get really radical with their opinions, and when you start touching on the artistic side of nudes, you know absolutely. Okay, actually right Would like you to talk to us about copyrights when taking shots. Does the photographer own the rights until purchased by the client? Or does the client automatically have the rights to the photos with copyright? And this is this is throughout the world. The creator always owned the copyright until you sell it or sign it away. Any artists? The creative of the art, be it a drawing or whatever. Whoever is creating the art, it is the copyright owner by law. Another question from Singapore. Let's see you have one. Ready. I ask, um Let's see here. Creative images from Dallas. Matthew as a photographer. How do you get your images submitted for editorial? And how maney images should you have in your editorial submission, huh? Good question. It depends on who s meeting to which magazine you should for submit to any magazine. You should know that magazine's brand. Um, your story could be anywhere from two pages to 10 pages. It depends on the magazine. I have a magazine in London. Who I'll collaborate with this. Make it bars with almost every month, and we submit to images for the magazine every month. Um, I have never won. What could be eight pages just depends on the magazine. There is no magic number. It depends on the magazine. You should definitely have a plan or even your sketch of how much you want to submit. I've submitted, you know, 10 pages. Amazing runs eight or four. It just depends on that magazine and the editor and what they need that month and the strength of the style to a super important, because maybe your images are great. But the styling was kind of weak, so the magazine might not want to pick it up because of the styling. So that's a very good point, because as photographers, you should know you're submitting work. It's not just about your photography, it's the entire thing. They might turn it down because of the makeup. With the styling. Where the clothes were out of fashion or last season is gonna is everything's the entire package. All right, so I found the question that was looking for before, which was about photo shop and working with the images. So the question was from both of your perspectives, Would you ever You wanna after a photographer is giving you an image and you weren't 100% happy with it. Would you ever have somebody else photo shop it and on the reverse eyes? Matthew, would you be completely offended if that No, you can't do that. And I've never done that. Okay with tests, most likely the photographer is not supposed to retouch the girl up a lot, okay? They're supposed to leave them pretty much the way that they are. So if you're gonna start testing in, you're out of shape. Get in shape. Um, it's not the photographers job, Teoh, Uh, you know, start shaving off and making you look perfect. Now, if it's for an adder campaign, that's a whole another story. But when you're testing, it really is trying to make the girl looked the best she can, but not changing the girl dramatically to where she looks like someone else. Okay, That means altering their knows their face or make or liquefying them to death on. Then. You know, I had I had a photographer I tested with. This is like, six years ago. He liquefied me to death. He stretched me out. I looked like a giraffe. I walked into the agency and they said, Oh, my God, you look like you're seven foot two in this picture and I'm like, I like, uh, I don't know. I didn't know what to say. I just don't know. But the agency knew right away. Oh, we can't use the shot. It's just too retouched. Um, and hopefully, the test photographer submitting the images to the agency if they've been commissioned by the agency, will also show the girls skin if if, If it's and this is a lot of times not the model's fault if you get a photographer who retouched you so much and I don't know technical terms on photo shopping, So I'm sorry, but if you can't really even see the pores of the girl's skin or if you zoom in and it looks so I don agencies not gonna use that image for your book and you've spent that money testing. So those are some of the mishaps that could happen. I would never take someone's work on commission someone else to retouch it. Um, you'd have to communicate that with the photographer, and I'm sure the photographer would be really annoyed and offended. I don't know that I'm just speaking
Class Description
Yoanna House (winner of America's Next Top Model season 2) is coming to creativeLIVE to teach you all about the modeling industry! This is the inside playbook of the modeling industry! What does it take to be a model? How do you get into modeling and become a model? How should you prepare for your first photo shoot? How do you find an agent? How to stay healthy and how to take care of your skin? During this 2-day workshop, fashion model Yoanna House shares her own experience and teaches the skills needed in various types of modeling: runway, commercial, high fashion, and more.
Photographers: interested in learning how to find and work with models? This course has some great techniques for you, as well as a rare interview with an agency booker who has insider information for you! Also check out the related Working with Models workshop with Matthew Jordan Smith!
Reviews
Tbh, this course should be mandatory viewing for all new models. A very insightful review of how it is to be a model, what is expected, what you can expect, how the industry works, what kind of modelling there is, how to deal with different types of photographers, catwalk, etc. Everything they should know but often need to learn the hard way. All masterfully presented by Yoanna House and Matthew Jordan Smith. Henrik "Imaginara" Bengtsson Sweden