Work Enviorments
Jim Garner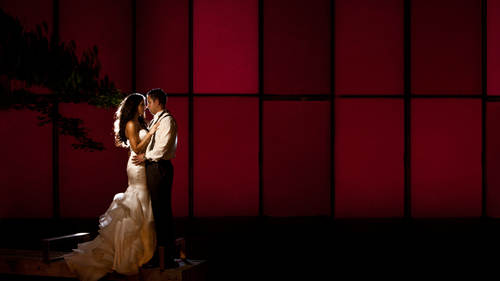 Work Enviorments
Jim Garner
Lesson Info
32. Work Enviorments
Lesson Info
Work Enviorments
They're still out meetings coffee shop meetings equals coffee shop coffee shoppers that's what you're going to get remember that well I want to share with you a few slides from our past different work environments that also helped us this is if you're first meeting in coffee shops I'm afraid to tell you that that is certainly those most of those people that you're meeting there are attracted to you for your individual pictures okay, I really strongly recommend that you take you told that environment so you could get them in mostly charged about your storytelling no, I want to give I want to give you all a solution because I know coffee shops are great, you know, unthreatening location but what about having you're you're you're now on the path the story shooting all right, why not have your business joined perhaps a club you know, some sort of social club with meeting rooms that you're allowed to use is a result of this membership your family will benefit from being in the social club o...
r whatever a food club athletic club or whatever they all have these meeting rooms and you will be able to control that environment come in with easels, put up a couple of pieces of wall art on these easels and then present these beautiful albums that's the way I would do it that's the way we did do it until we had a studio that when you walk anything okay I'm entering a place where art is delivered in on ly hard okay um yeah okay work environment this is so important to remember we have to have a work environment that helps with the emotional experience as well we have to control the settings now ah lot of people have work environments with wild colors on the walls etcetera reds or blues because we are creative after all be careful that shifts the color of your eyes not the color of your eyes but how you see things on your monitor ji ah's we have to have good color calibration on our monitor and we have to have for color correcting which is a huge part of what we do we have to not shifty eyes into different areas okay if I have a red wall I'm gonna color correct everything cooler do you guys know that so good process environment has neutra walls here was ours when it was in our home and it's neutral grayish this work environments for work stations here and this is our processing side and here is our meeting area and it comes with a gracious loser on this's this is when we worked out of our home we did the best we could were a stepping stone and my hope for everybody who works out of their homes they can you know keep it as their home first you know, be able to have be able to maintain for us. It became after a while with meeting with all these people coming in and out, it start to feel like I was living in my business and we had to get out. Our children were growing up, and people are coming for meetings that they needed to be upstairs and quiet. And eventually we just set that goal to in three years, we're going to be out of here. We're gonna open a studio space, and it led to the synergy idea of pooling. The resource is the other photographers on a studio that needed more people and we found a great new solution. But check it out. Here's here's, our own old home environment. Check out my seamless built into the ceiling. I do quick head shots or portrait's in that, and we close the drapes and we watch videos on that old plasma tv right there. We'd watch people's initial slide shows and then their albums light shows on that, uh, notice below the table there. There are lots of books, different books and even a sample of what approved book. Looks like we no longer used our old had this old leather box full of four by six experience that we just hand two people to kind of flip through back when we're in the film era they just flip through pictures why we talked no longer we eliminated that and now we only had albums and that's what led us into this uh that transition here? Well, this is the new studio showed you this earlier but boy, I couldn't afford this by myself so that's why it's a team thing and we share the expenses with other shooters but there it is I strongly recommend that we continue moving forward in our industry as a team we're all family, right? We should be helping one another pool your resources with people of similar value similar business structure may be slightly different focuses folk focuses so I'm with a architectural shooter, a fashion shooter there's a food shooter and we're kind of the retail shooters in the building, okay, but we all help each other. We lend each other equipment we you know quickly put this document for your printer's down about big stuff like that's lovely love it but the effect on clients is huge. The space they enter and they hire you from is a massive we'll have a massive impact on your business. So ask you what is your work environment like? Okay, you ready? Make some changes? Well, first many you're saying I need to be able to afford those changes well, this new path that you're on I promise you will afford you the opportunity to do that once you eliminate that cap on your earning potential and you really dive in so all you do is have a part of that gold part of the business plan that you're going to make create a work environment that's better for your emotional state and better for the emotional state of your clients okay, because in general I think the industry uh is living a bit in a bubble the way that I did my first five years I don't even know what was going on outside my little bubble we just grind it onward, okay? So here's where it gets really exciting when their work environment has a team involved and the effect on the team that you could create you create your own culture. I never thought I'd have this opportunity through it for a little photography business mom and pop put harvey biz teo to be working with such wonderful, awesome, hardworking yet full of fun people that we have working for us. It is such a joy to come to work every day and I want to thank each everyone of them personally my wife katarina keira, sarah and audrey thank you guys so much for for this this opportunity to be to work alongside you, it's a lot of fun here is my team notice the little head I have, they put me in my place. Oh, so true guys, we're really doing it now we're getting through steps. I know there's a lot of question again on work flow out there, and I'd be willing to take a few questions if you guys have an audience here out on the internet, anybody in the audience, I think you mean, you don't know anything job of like describing exactly how this all is supposed to work? S o I think people are really enjoying it and seeing how it all flows together because there were a lot of those kind of okay, so we've heard about this. We've heard about this, but how does the whole picture of the flow work? But silver leaf photography wants to know if clients choose prince from the proof book, how do they know what you're huge? Waller will look like, do you show a few wow pieces that would make amazing art or just surprise them with what you do in photo shop to the image they selected? Yes, you know, we start with the wall it's gonna go on? Actually, I will have them sent us a picture of where it's going to be in their house and then often will set me free often the album process in the final retouch album images is the outline for the type of image they want, maybe it's one of the single image spreads they want in the wall, once they take a picture of the wall, show me the first use everything, we get busy, and we experiment with it visually through that conceptual style of laying it all out. And then the retouch process process starts, and that is an advanced photoshopped at again. Two fifty dp I add whatever size they want. So did I answer that question question properly? How the process works it's the post lunch blues of squirrel yeah, any other questions? I think we're good for the moment that I have any more content for this segment, do we got? Well, I've got a challenge question on we've been through a lot, so workflow is so important, those documents along the way make those for yourself, you're going to save time and energy and a lot of hassle, and you'll love your clients as a result, communications, so completely important, but we've now through step eight, taking control, workload, work, environment and the challenge question for you all out there is take a look at your workspace, banish negative distractions, the guys on that subject, one of them is definitely the social world, social media is one of the greatest distractions for our community sometimes we need to turn it off sometimes we need to not open our email one of things that we do this a couple little tips before we close this section is one of things we do is not open our email and tell we've achieved a certain amount of album spreads designed okay? We're going to get two thirds through the album before we even open our email setting goals for yourself like that boy emails sure eats up a lot of time get rid of evil completely with a lot of communications with your client invite them to call your studio separate here's another tip certainly don't hand out your cell phone number, have a separate business line oh my gosh, early in my in our career it was here's my cell phone number. Call me anytime boy when you have a couple dozen brides calling you it's hard to keep it all straight, they're all asking about the date and what you're going to do and what you're not going do your time with your bride's needs to be nine to five or pretty specific times if you want to do it on lee on ly in the afternoons on tuesdays and thursdays, let him know that we'll play by those rules set some boundaries also a lot of you on this subject ah lot of you will agree to take your your pictures your photo shoots any time the bride and groom oer and oer the family members for my family work these to control me every weekend with was when I shot my families and it was amazing when I told my clients hey I shoot weddings now I'm only available to photograph your family on evenings and mornings during the week but during the week day I didn't have any clients drop off they all said oh I know I understand that perfect will meet you in the evenings on how about tuesday I thought I could have my client's control I needed to have my client control my life but the reality is I just needed to be using my communication to tell them what I was able to do for them so take back your life your life if you're in that place where the clients are owning you controlling you you guys it's just a matter of communication kidding in unkind manner okay excellent well thank you so much and thank you all we know that you're really enjoying kind of having access in the chat rooms to jim and also to keira if you're not in there caro his assistant definitely is answering so many questions which has been so help paul she's sitting right that's like hey yeah uh and yeah it's just really a great place to be so if you're not with us yet definitely click on that chat live with class participants and people are just loving hearing this and I'm curious how often do you use kind of step back and reevaluate your habits and your work environment and your process? Well, certainly preparing for this particular experience with creative lives made us do just that. We need to organize our time to be more efficient. Circuits have time to put two content together for you. I think this is a reinvention area every six months really look at what's working efficiently in your life every six months set goals to make it even more efficient because bottom line is life is now, is it not? Life is this moment in your life this is the best it can be just got to think that way you could always get better and better and better, but life should be beautiful in this exact moment, and we are in complete control of what we're given in life, so take control don't be afraid to grab it, embrace it, make changes necessary to make your life even more beautiful and it's it's so good to learn from you and the kind of having you mentor everyone that's watching and you mentioned that you kind of follow marcus bell and other photographers for their art style is there anyone that taught you business or that you follow? Yeah have learned a lot of influence for my dear friend and also mentor bambi control she is a guru of business, and she was initially introduced me to how this price, our business, etcetera, how to set up products, create relationships with great companies. And also the workflow element. What we talked about in this workshop, so bama control. Check her out, too. She's. Such a lovely giver of the community, too.
Ratings and Reviews
Ester Knowlen Photography
LOVE LOVE LOVE all the bits on how to create a wow shot without stressing about getting it/catching it by chance. So SPOT on!! A little bit of planning, a little bit of vision, and great ideas/recipe for amazing "wow" shots that are prompted and genuine (unique just like the people we shoot), rather than stressed over and chased. :) Amazing video!! :) Thanks Jim Garner!!
This is such an amazing course. It is my first purchase that I have made with Creative Live and I couldn't be more pleased. Jim shared so much information and so many insights. It's great to be able to watch the segments over, picking up something new every time. Taking volumes of notes! I am starting to implement Jim's approach to photography—storytelling. I am just starting out in wedding photography and am so excited to have found this gem tutorial! I would highly recommend this to any photographer who wants to take their work from photographs to art.
Student Work