Natural, Realistic Retouching in Photoshop: Photoshop CC
Edit Your Image in Photoshop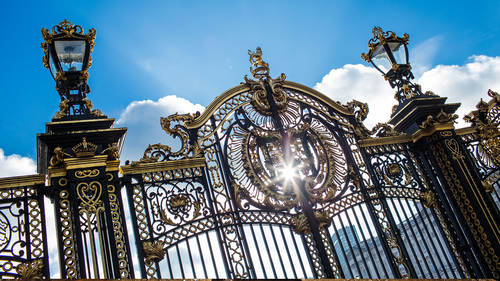 Natural, Realistic Retouching in Photoshop: Photoshop CC
Edit Your Image in Photoshop
Lesson Info
Edit Your Image in Photoshop
Now we're going to go into Photoshopped to edit something. But rather than edit this, which is a fairly easy edit job, and I would hope that most of you can find your way through Photoshopped to edit this let's go at it. Something that's a little bit more complicated, that sound good. So we're gonna take a photo here and let's just do this one right here. So I've already done all of the work that I want to do inside of light room to this image. So it's already set. I've done all of the adjustments. If you want to see those, there's the basic adjustments right there. Not a lot had to have been done to it, but just a little bit here and there. Um, I kind of want the the Blacks to be a little bit darker is you know, that is not super black, so I think I'm gonna take the blacks down. So I'm just gonna grab that and bring it down a little bit so that the black is just a little richer. There we go. That that works better for me. Um, so once I have everything the way I want it to be. Now I wa...
nt to go edit this inside of Photoshop, and the reason I want to edit this is because there's there's some flaws with this dress. For instance, the dress is too big for her. It's we We were looking for some dress that had kind of this flare e stuff up here and we're in Scotland. So it's not like we have a lot of choices and we just have the money. So we're taking the model looking around for the dress and we and we. So she has this dress. We get this dress. It's a little bit too big. So I need to shape this dress a little bit more so that it looks more like her because it looks like she's wearing her big sister's dress instead. So we want to kind of tighten the dress up so that stuff that we can't necessarily do inside of light room, because we can't shift those pixels around, so I'm gonna go then into a Photoshopped toe work on this image. Now, if I'm going to go into photo shop and I know I'm going to go into Photoshopped, there's I don't necessarily need to go in and remove blemishes because of the spot tool inside of light room is admittedly poor. It's it's good at what it does, but it's not fast. It doesn't work as quickly as the spot tool are the brush, the healing brush inside of Photoshopped. And so we're gonna use the best tool inside a photo shop because we're going there. Might as well do it anyway. But one thing that we need to make sure that we do first, If you've added any kind of grain to your photograph, you need to turn it off. So that's in the effects panel down here, and you can see that I don't have any grain. But before we go into photo shop here, let me show you. Then, um so, like, if I were showing off these photographs to a client and I was I wanted them to see them the way I intended them to see them, I would add the grain that was gonna be at the end at the beginning. And so if you go into the develop module and you see this photograph, you see that not only have I added some kind of a tone curve to it, an adjustment to it. But also I've added grain to it. So if you go the facts, you can see the grain. So it's a really rough grain, fairly small size, fairly low amount, and it's a very beautiful grain. I love the grain that's created by that. You can see it best right there in the shadows. See that? Just kind of a nice texture to the photograph. So I love that rough grain. But if I'm going to edit something in Photoshop, I can't edit the grain. So you need to come and turn off the grain before you go to photo shop. The way to do that, instead of pulling your setting all the way down and having to reset your setting. And remember what setting I was at. All you have to do is turn off the entire effects panel by clicking on this little switch, and now the grain is gone and it will be exported without the grain to photo shop. And when it comes back, you just simply have to turn the grain on, so you'll add the grain over the top of your photo shop document back in light room. Okay, so I just want you to understand that. And now we're gonna go back to that photograph that we want to work on here. Um, where are you? Right there. So we want to work on this photograph. We've gone into the develop module, worked on it, and then we came in here to check to make sure there's no grain. Just turn it off. So I'm gonna turn off the grain. There was no grain all anyway, but I'll just show you how that works. So I'm taking off the grain and then I'm going to go to photo shop. So when I go to photo shop, there's several different considerations. If I'm editing one image at the time, I'm just looking through my catalog and I find an image. I want to edit it, and then I come back and I look for some more and I edit it and then they come back. Then the proper and fastest way to do that is to just hit Command E. And it's gonna give you this dialogue actually doesn't give you a dialogue because it's the original raw image. So it's going to just open up the file. So I hit Command E. And it's opening up a Photoshopped document. Let's see, There it is right there. So there's the Photoshopped version of it. If I was editing a a tiff or PSD, it would open up dialogue box that says, Do you want edit the original or do you want to make a copy of this thing and we'll edit this copy?
Class Description
So you know how to use Adobe® Photoshop
®
, but are you overusing the program, creating unrealistic images and more importantly, wasting your time? Join Jared Platt, an industry post-production expert to learn how to use Adobe Photoshop
 efficiently to create beautiful and realistic retouched images.
Software Used: Adobe Photoshop CC 2015

Reviews
I really enjoy Jared's practical, matter-of-fact teaching style, and I learned a lot in this class about using Lightroom for the majority of edits, and reserving Photoshop for just those edits that can't be done in LR or aren't efficient in LR. He also reiterated the importance of "keeping it natural", particularly with regard to portraits. Very useful course !
Jared is a great presenter. Gets you to think about both your photographic objective as well as the steps to get there. Good hints on both Photoshop retouching and use of Lightroom as part of the process.