Masking & Burning in Lightroom & Photoshop
Jared Platt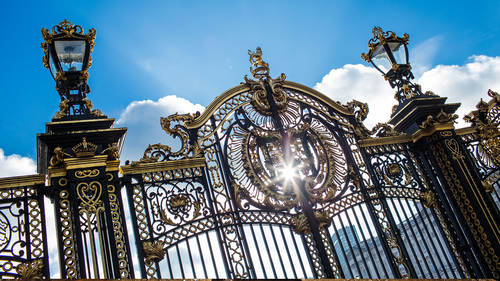 Masking & Burning in Lightroom & Photoshop
Jared Platt
Lesson Info
8. Masking & Burning in Lightroom & Photoshop
Lesson Info
Masking & Burning in Lightroom & Photoshop
when we deal with masking, masking and in light room is very different because the mass kennel in light room. So if I'm in light room and I'm in the brush, the mask and light room is very simplistic. And so it's not as it's not as complicated as I'm just going to go and do like a little burn dodge type of thing. And when I go in here and do some burning, so I'm just burning in the dress a little bit. So if I burn there and then I turned the mask on, you can actually see where the mask is in relationship to her. Hold on. Um, they're saying there's the mask. So that mask is telling you that wherever I painted is red and whatever I have chosen over here like the exposure is gonna happen within that red area. Okay, If I go and that's it, you just see the red area. You can turn it on and off, and then you're telling it everywhere I spray painted red, I want you to do X wires e to it. That's I like that simplicity a lot. And by the way, just so you're aware if for some reason I wanted to let...
Zoom in here Oops, sorry. Um, if I wanted to zoom in here and I wanted to do something like darkened down her hair, I can go in and do an exposure down and let's say a clarity up so that we get some, you know, good detail in the hair. If I want Teoh, I can come in and say, I want to burn this thing but I want to use an auto mask. So then when I'm burning, it doesn't burn the sky at all. It on. Lee burns her hair, so see how it's not going into the sky, even though I'm going beyond her hair. And it's also not going into her face because her face and the sky are different tones and colors thin the hair so auto masking can create a very useful mask so it doesn't go into the sky, and it doesn't go into her face. So be aware that if you use that auto mask on and off, turn it on, turn it off. Don't always leave it on, keep it off and turn it on when you need it and then turn it back off. You'll find it very useful to do some very serious photo shop style masking without having to go to photo shop. And it's simplistic and it's easy, which is why I love it so much. Plus, then that burn can be applied to multiple images, and I could just apply to the next image and then shift the pin around until it matches wherever I waas. So, um, for instance, um, here is a good example in this photograph, if I do some burning on around her. So let's say I did it with a radial burn and I told it, I wanted to do kind of like that. So I want to burn and I just want her face in there. So I've already done all of my masking. And now if I go here and just shift, click over and synchronize and just tell it to synchronize the local brushes, then the next photograph has that on it, and I can shift it around towards perfect for that brush or for that photograph. And I could just keep doing that even with a painted brush, not just with a radio filter. So there's a really good case for doing most of your masking and burning and dodging inside of light room. However, there are times where your ability to do something is very limited inside of light room because it has to be super, super accurate. And so when you run into a case like that where you really need something to be accurate, you really need to do some serious burning and dodging. Um, then hold on. I'm looking for an interesting care. That's a good case. All right, So in this case, I'm gonna edit this photograph inside a photo shop. And there's one thing that I want to do and I need to be I could probably do it in light room, too, but I'm gonna do it in photo shops is so you can see the masking capabilities inside of Photoshopped. So, in photo shop, if I wanted to work on somebody's legs so you can see her legs weren't getting lit as well. I had one lighting, uh, just had a, like a beauty dish thing. And so it was. I only had the one thing, and so it I couldn't light a lot of stuff. And so see, she's getting a little light, but she's her legs or warm and kind of pinkish and then the lights really hitting here. So I want to match her legs so that they're a little bit more in keeping with her skin tone up here. And so in that case, what I'm gonna do is I'm first going to go in and try and select, and you could do this in any way you like. But we can do this just with the Magics Select tool, and it will do a decent job. It won't do a great job because of all the shimmering that's going on in the cobblestones. But it does a decent enough job. And then, by hitting the shift key, I can add to that selection. And I'm just noticed that I'm not being crazy about it. Don't get in there and zoom in real close and try and get it, because in the end you don't need to be that accurate. It's amazing how how lack of accuracy is just fine. You don't need to be all that accurate, and you'll still do a great job. Okay, so once I've done that, then if I go in and create any kind of a layer adjustment on. We're going to do it with the curves, see how it's created. Um, right here it's created a mask and black means nothing's gonna happen. And white means something's gonna happen and anywhere on that great Asian between black and white, you'll either get mawr or less of that thing happening. So I'm going to do it really quickly. And the reason I did a quick selection is so that I could see what's happening to that. I could have done just overall adjustment and then mast it out. But I would have seen the whole image changing. So in this case, I'm just gonna go and brighten it up a bit. See, I want I want her to have brighter legs. So they're a little bit more like what we saw in her face and noticed that I'm not taking the shadows back down. I want them to be softer as well, so I'm taking the shadows up a little bit. I'm taking the highlights up, but I'm not taking them too high because I don't want the highlights to just, like, get crunchy, bright, Um, and so that gives me a good feeling for that. And then I'm gonna go into hopes not. They're going to the RG bees, and I'm going to change the color of her skin based on red, green or blue. So I want her to have less red in her legs. So I'm just gonna take the red down just a little bit. You can see how Now we're getting mawr of a normal tone and I can zoom out to see how we're doing. They were doing much better there, but I think there needs to be some more yellow, which is the opposite of blue. So I need to grab the blue and bring it up, are down just a little bit. See how now she's starting to look, Those legs aren't looking like super red and and magenta. They're looking a little bit more normal, like her face. And at this point now, I just have to edit the mask to figure out to make sure that her legs don't clip off somewhere. So I'm gonna zoom in real close and I'm gonna look at those legs. See that that line is the line of my mask. So all I need to do is click on the mass, the black and white area, and click on Be for brush and then in the brush, I can either paint white, which is gonna add the effect, or black, which is going to negate the effect so I can hit the X key. And that changes between white and black. Anytime you're on a mask, the the X key will just change between white and black. And then I'm gonna change my my brushes. Nice, nice and soft. And I'm just gonna go in and paint and I instead of, ah, 30% flow. I can take that up, Teoh, maybe 50%. And then I just see I'm painting that in and I just run up the leg like this and we go like this. So I'm just softly going along that line. And then when I get down here, if this is spilling over, I just hit the X, and I just run along the edge of that and then I just run up the leg. That looks fine. Go over to this leg. That all looks fine. Fine, fine. Yep. Okay, All done. So I only had to do a little bit of fussing with that. I just quickly selected him. Don't try and be so crazy like a lot of people take the little points and they'll go in and they'll mark each point with the going with this guy right here, the one this one and then like click and then click and then click and then click and then click and then click Command. And that just will be so accurate with their with their selection. And they just wasted their time because I just did that really fast. I just did a quick selection, and then I did the thing I wanted to dio, and now I can see the difference, and I just simply grab the brush and softly edit out here, they're Sometimes you'll run into an issue where you have hair flying out like that, and you really got to do some wild selection methods. And those there are actually plenty, Of course, is here on Creativelive, specifically about masking, and you can get into a whole art of masking. So my goal is to never have to mask that deeply. And if I have to mass that deeply, I just try to shoot it on location where I want to be so that I don't have to masks someone into the location, and that's to me is much better. And it's more fun anyway, cause I like being somewhere interesting. So if I want someone to be in Prague, I just go to Prague and photograph them in Prague, as opposed to putting him on a white backdrop and then putting them into Prague.
Ratings and Reviews
I really enjoy Jared's practical, matter-of-fact teaching style, and I learned a lot in this class about using Lightroom for the majority of edits, and reserving Photoshop for just those edits that can't be done in LR or aren't efficient in LR. He also reiterated the importance of "keeping it natural", particularly with regard to portraits. Very useful course !
Jared is a great presenter. Gets you to think about both your photographic objective as well as the steps to get there. Good hints on both Photoshop retouching and use of Lightroom as part of the process.
Student Work